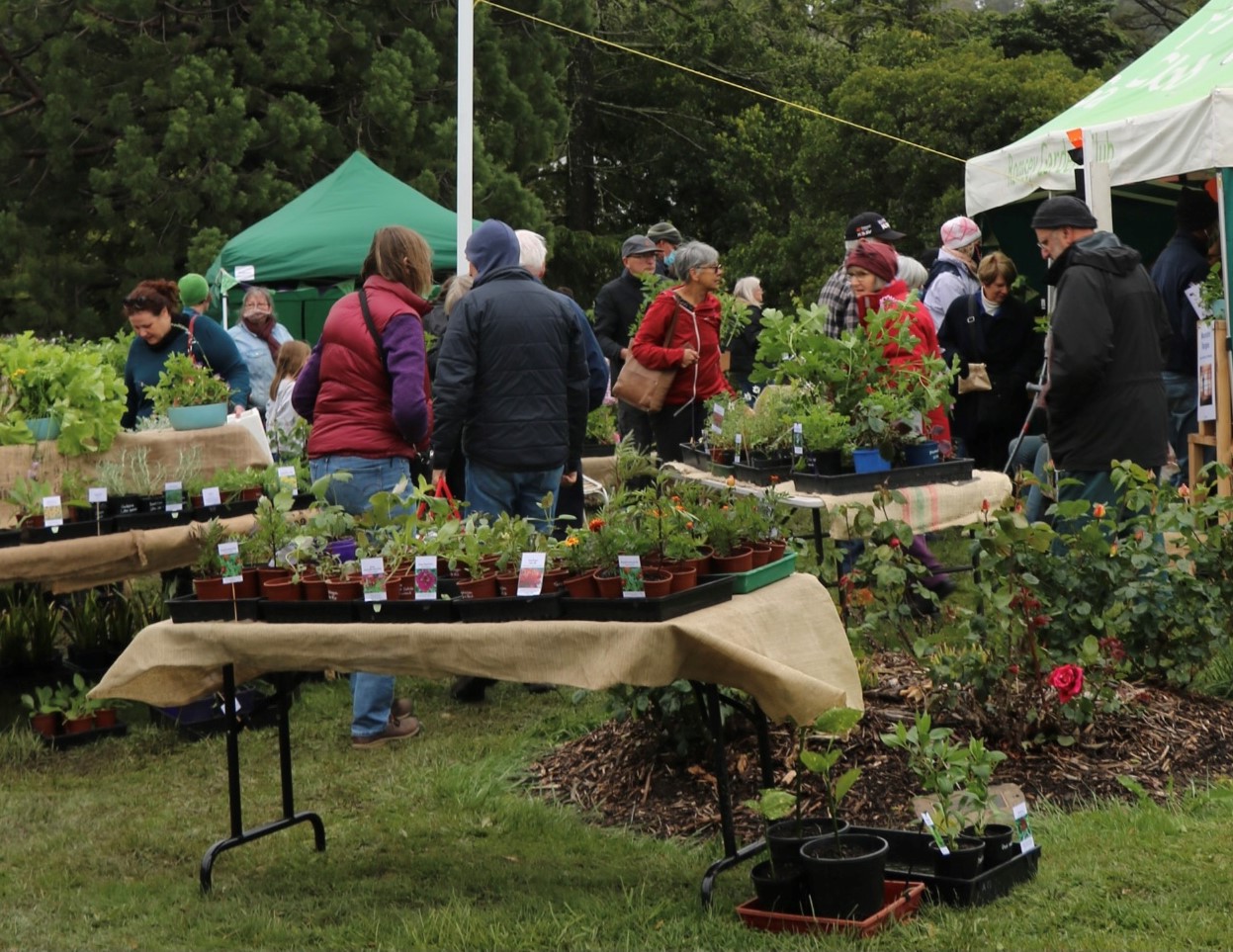 A wet weekend did not deter Macedon Ranges Rural Australians for Refugees volunteers.

On Saturday, their outdoor plant stall went ahead as planned, despite inclement weather.

With about 1500 plants for sale, as well as a sausage sizzle, CWA cake stall and live musical entertainment, Woodenders refused to let the elements spoil the fun. A tidy sum was raised and organisers were delighted with the result.

Bill Hebb, chairman of the MRRAR, praised the work of all, but added a special thanks to new member, Monique Ho.

"The event was Monique's idea," Bill said.

"She spent hours propagating and potting up plants. Many people pitched in to help, but the success of the day owes much to her vision and tireless effort."

It was effort in a cause close to Bill's heart.

"Most Australians have no idea how disadvantaged refugees are. They are living in limbo. Many are forbidden to work or study," he said.

"These people are determined and resourceful enough to escape oppression and tyranny, but when they come to Australia, or try to, they hit the brick wall of bureaucracy.

"They are powerless. And without us, they have no voice and hardly any financial support."

MRRAR holds fundraisers and provides information sessions to highlight the difficulties faced by refugees. All profits from the weekend's event will be donated for their support in Australia.

Anyone seeking more information on Macedon Ranges Rural Australians for Refugees can email Bill at bill.hebb@bigpond.com