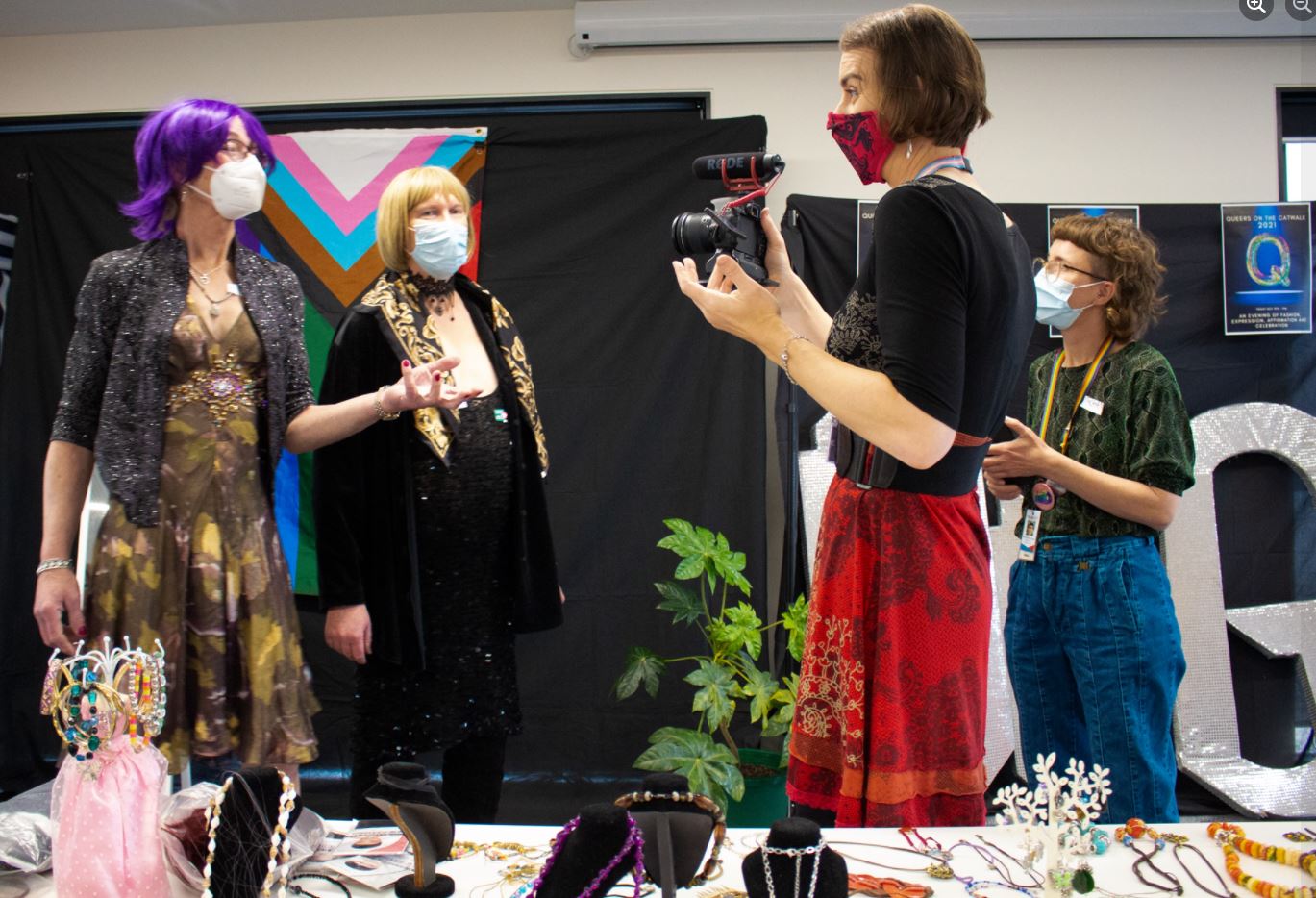 An evening celebrating fashion, self-expression and affirmation is planned for the Macedon Ranges this week.

'Queers on the Catwalk' will celebrate rural and regional pride with a focus on LGBTIQA+ identity expression through clothing and accessories.
After the success of the first Queers on the Catwalk in October 2019, this year's event will bring together both young and old members of the LGBTIQA+ community as they exhibit their outfits, costumes and catwalk collections.

Some of the participants got together a few weeks ago for a costume-making workshop hosted by Sunbury and Cobaw Community Health's WayOut and CLIP teams alongside TGD Clothing Swap and The Story Costumer.

"The workshop provided a safe space for participants to connect and share their experiences of living queer in a regional setting," said WayOut project worker, Rhani Dean-Talbett.

"We explored how this may or may not have influenced self-expression through clothing and fashion over the years and we helped those attending find their catwalk groove and confidence to walk the runway."

The Queers on the Catwalk event will be captured on film and be made available to all catwalkers and crew and interested participants are also invited to get involved behind the camera and build their capacity in video production.

"Participants are encouraged to invite friends, family and significant others to watch them 'strut their stuff' on the catwalk to their signature audio tracks," Rhani said.

"The event will be a colourful celebration of individualism and authenticity."

The event will be held on Friday at the Mount Players Theatre in Macedon. To register your interest contact healthpromotion@scchc.org.au/5421 1666.