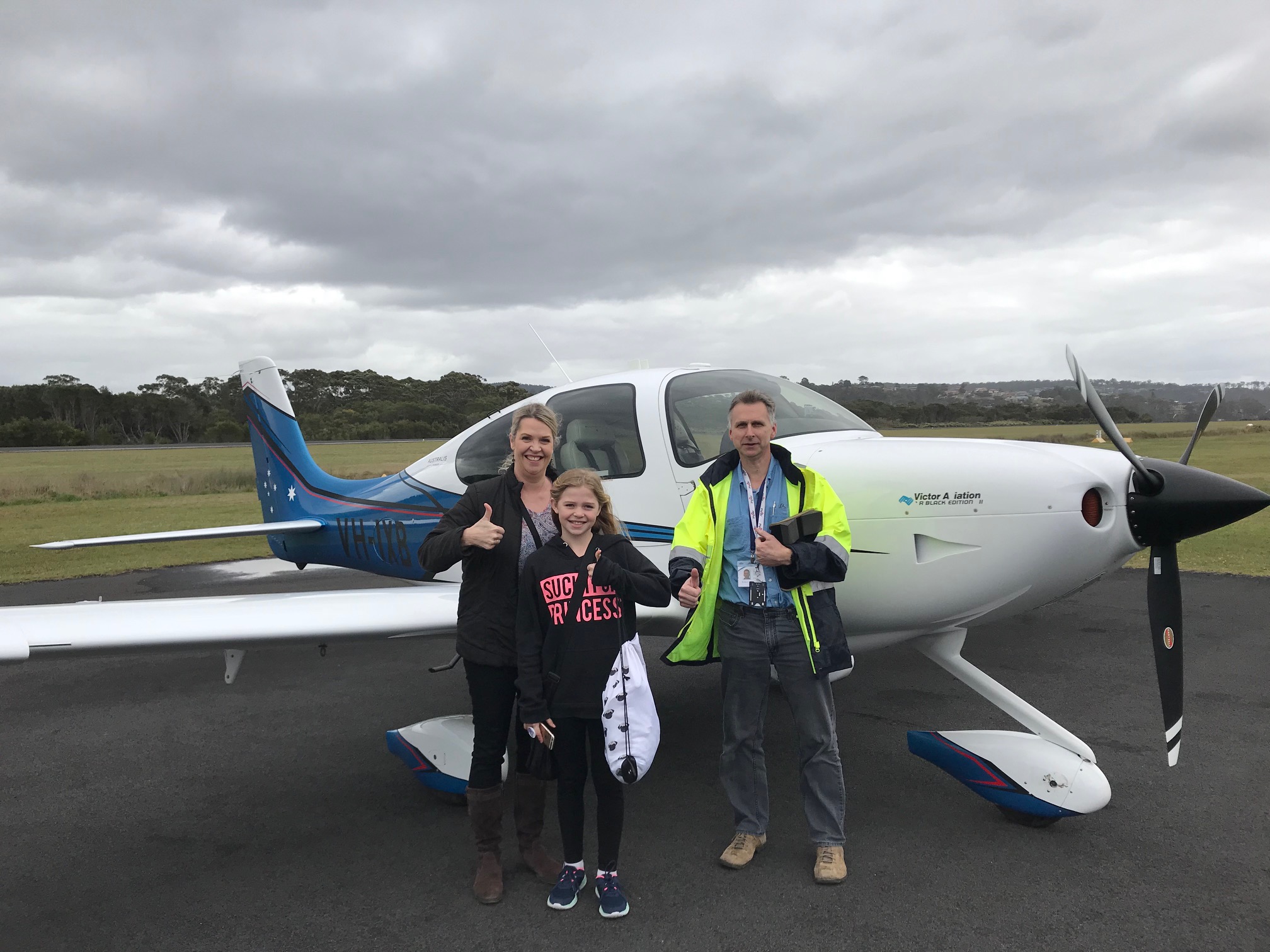 Gisborne veterinarian Robert Payne has turned a stress-relieving hobby into a charitable contribution for patients in need – but not the four-legged kind that you'd expect.

On his days away from the clinic, the Macedon resident takes to the skies as a volunteer for Angel Flight.

The charity coordinates non-emergency flights to help country people trying to deal with the triple trouble of bad health, poor finances and daunting distance.

All flights are free and may involve patients travelling to medical facilities anywhere in Australia.

"Angel Flight has opened my eyes to the fact that country people can be stuck in remote areas. That makes hospital trips more of a challenge," Rob said.

"In a plane we can fly them there in sometimes a quarter of the time it would to drive. And, they get to relax and enjoy some nice scenery along the way."

He has flown to missions as far as Sydney and Adelaide to help get people where they need to be.

"Many of the patients require treatment for chemotherapy and repeat follow-ups. Some flights have been for check-ups following trauma surgeries or patients with heart complications," Rob said.

"There have also been some to reunite family during the pandemic."
Becoming a pilot

Rob shares a Cirrus plane with four partners and received his pilot's licence about 10 years ago.

"I became a pilot later in life – my wife says it was a midlife crisis – and I found that I really enjoyed it," he said.

"About five years ago I spoke to someone who volunteers for Angel Flight. That's when I decided to take it up myself. It's a good charity and one I really love supporting."

Midlife crisis or not, Rob's new-found hobby has now seen him transport about 28 patients in the name of charity. His air time for Angel Flight totals about 90 hours!

His first mission for the charity was a flight from Mount Gambier to Adelaide in 2018.

Angel Flight Australia hit a major milestone of 20 million kilometres flown helping country people attend city medical appointments earlier this month.