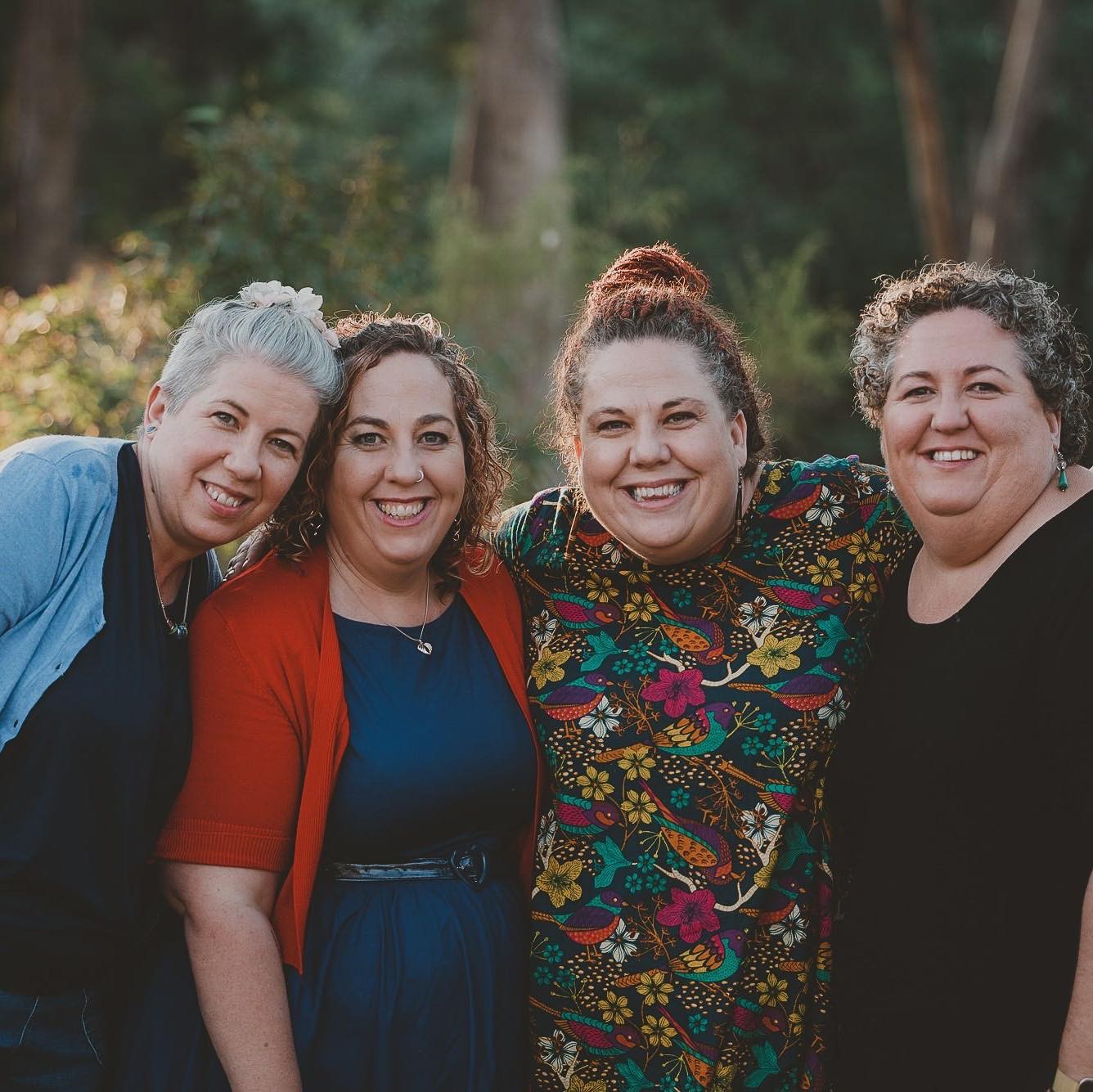 Four Kyneton sisters have teamed up to deliver care packages to Victorian healthcare workers.

Condliffe sisters, Alison, Angela, Katy and Janice, are collecting goods and kind messages to bring a smile to those on the frontline during the pandemic.

Katy, a nurse and midwife herself, said the pandemic had been hard for all, especially those working in COVID areas.

"I knew myself I was exhausted, scared, worried and sad about what was going on around me," she said.

"Traditionally healthcare workers are very stoic, resilient and don't complain, but finally I started asking my colleagues – 'How are you really doing?' And the stories came flooding in.

"I was in tears reading messages from exhausted friends on the frontline. And shocked at some of the realities they are living through. I knew I needed to do something."

Katy began sending care packages to her friends and her sisters soon asked to be involved too.

"I told them, there are so many nurses and healthcare workers – I don't know them all! And so the idea of sending boxes of gifts to the wards in need was born," she said.

Initially, the sisters sent messages to friends and family to ask for donations and words of support. The message has now spread far and wide.

"We have been inspired by the generosity and heartfelt care shown," Katy said.

"Many individuals have donated, as well as local community groups. People donate items, we collate them and get them to wards and units hardest hit."

The idea of personal messages from both adults and children has been important to the sisters, to build a personal connection and enable people to express their gratitude.

"We know the boxes and gifts will not stop the burnout, take the pain out of bruised faces or give the time out so needed," Katy said.

"But we hope it brings a little smile to a tired face, a moment of joy in the midst of hardship and most of all the knowledge that there are communities of people supporting, encouraging and holding up the sacrifices and incredible work of all our healthcare workers!"

Katy thanked everyone who has helped make the care packages a reality.

How to be involved

Anyone wanting to be involved can do so by making donations such as beauty products, treats, stationery, vouchers or something personal like letters or drawings from children. Anything that you think would bring a smile!

Contactless drop off can be made to covered containers at 33 Simpson Street or 1 George Street in Kyneton. Contactless pick-up can be arranged by phoning Alison on 0437 695 137.