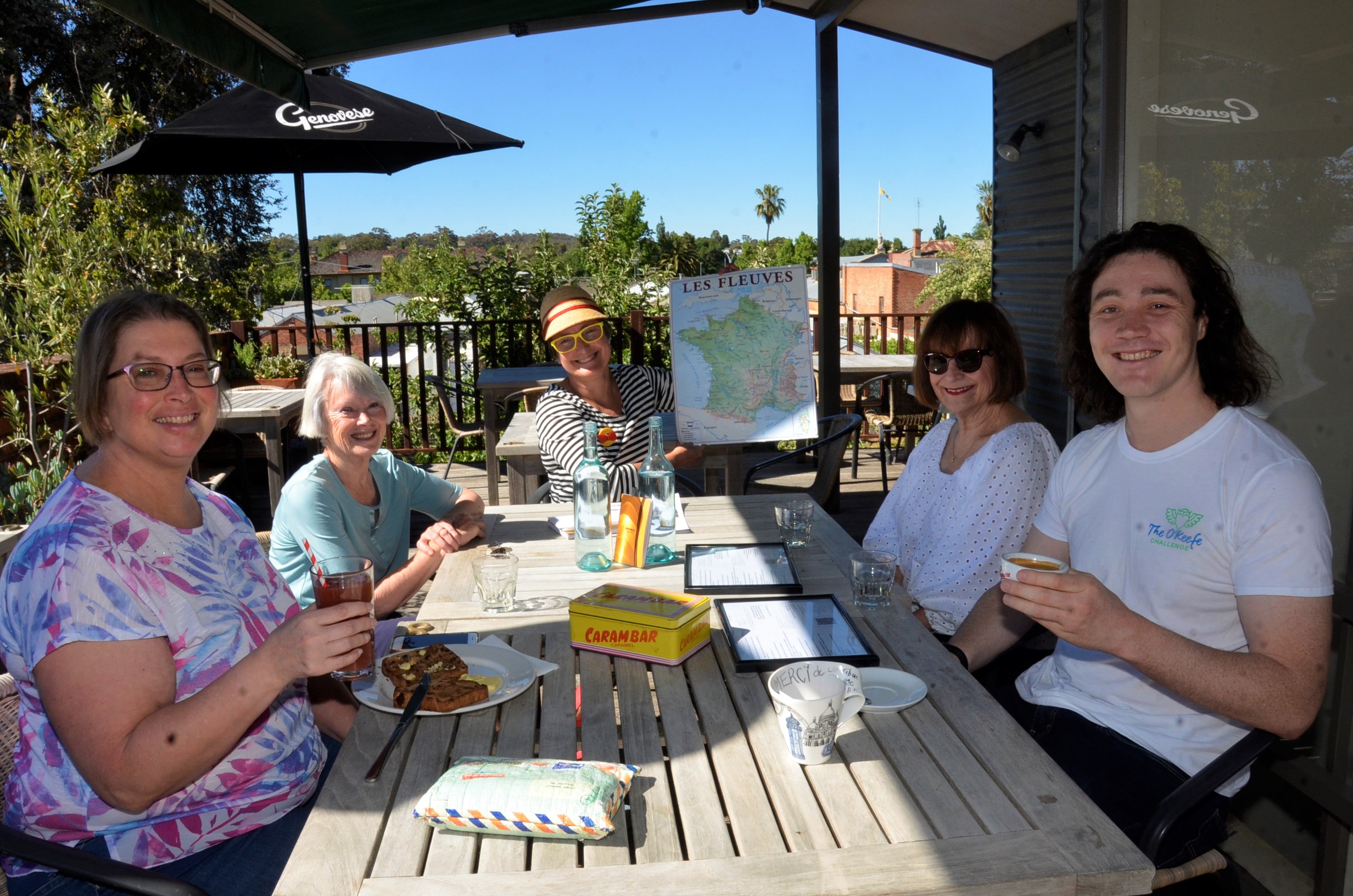 Friday mornings mean just one thing for a growing group of Castlemaine locals – time for a little French tête-à-tête.

Originally from France, Delphine Laboureau-Ormancey is a dual citizen who last year returned to Guildford after a 20-year absence.

The French language teacher and tutor has now introduced regular weekly French chat and coffee sessions that take place at a Castlemaine cafe.

Delphine's weekly tête-à-tête coffee chats are proving popular with a growing number of native French language speakers who have moved to the area, and also those keen to retain French language skills acquired earlier in life.

"I started these French chats and coffee in Melbourne about two years ago and when I moved back here last year I transplanted them with me," she says.

"The way to learn French is to be immersed in it," says Kirstie, a Castlemaine resident who was among the regular attendees one of the recent Friday morning gatherings.

"It's great to be able to meet regularly to practise French and have a coffee," says another regular, James, from Harcourt.

"It's just like having a chat with friends – sans stress," says Claire, another of those around the cafe table.

Since moving back to Guildford from Melbourne after an absence of some two decades, Delphine says a change in the area's demography is noticeable.

"There's definitely more French community here. There's a lot of French people around," she says.

Now, responding to demand associated with this trend, Delphine is keen to start a new French playgroup for local youngsters, enabling them to be immersed in the language while enjoying playtime at Castlemaine's leafy Castlemaine Botanical Gardens.

"I've introduced the playgroup on a trial basis for the next few Tuesdays to Christmas and if there is enough demand I'll be happy to continue," she says.

Delphine runs her own business, French Tête-à-Tête, providing a range of French language classes and tuition options, and has also been teaching French to students at the Castlemaine Secondary College.

Her offerings complement the French language classes for raw beginners and intermediate speakers that are available through Castlemaine Community House, which French language tutor Emmanuelle Dubuc says have just wrapped up for this year but will return for a new term in early '22.

"Yes we will have the beginners' and intermediate classes back for the new term and I'm also going to start teaching little kids, which will be a new thing coming up next term," says Emmanuelle, a dual citizen, originally from Canadian French Quebec.