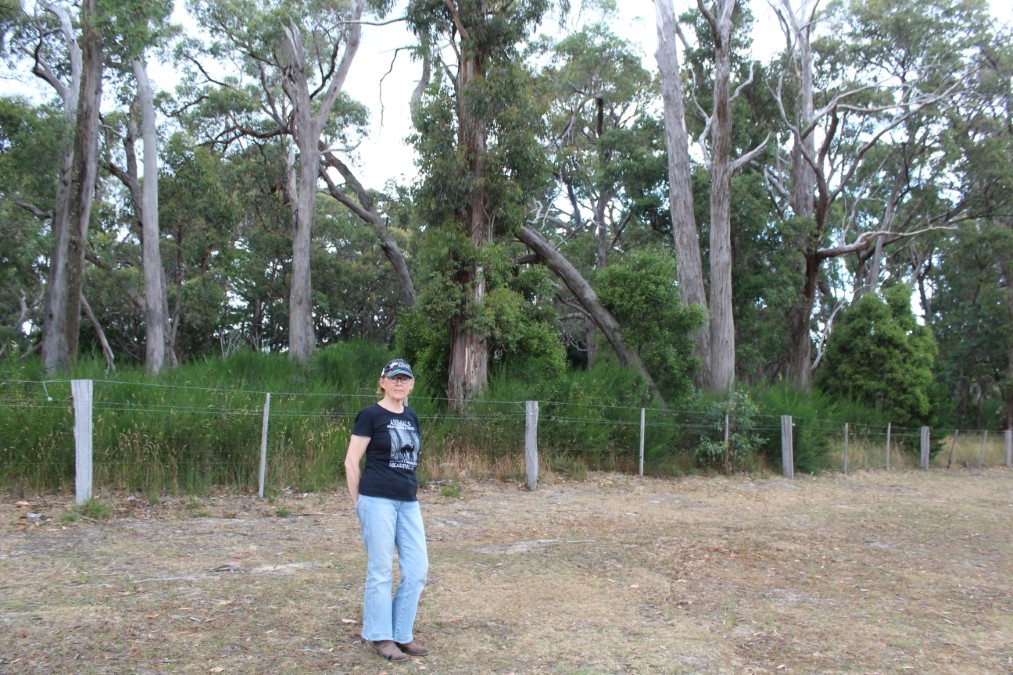 A dangerously high fuel load along the roadside of Black Forest Drive at Woodend is causing increasing concern for neighbouring property owners.

Residents of Garner Quadrant whose properties back onto the road are appealing for Regional Roads Victoria to attend to the danger.

Vicky Ruschin has had a local fire brigade representative come out to assess the risk. They warned a bushfire catching hold along the verge behind her fenceline, which contains overgrown broom and other weeds, would almost certainly destroy her home.

"Every summer I panic because I'm frightened. How would we get out? You couldn't get out on Black Forest Drive," Ms Ruschin told the Express.

Woodend Fire Brigade captain Mike Dornau said broom and other weeds were rampant all throughout that area.

"In general it's a massive amount of fuel on the roadsides, and it's not just that growth, since we had the storms last year the amount of trees down is staggering all along that area," he said.

"There's a dense undergrowth that's developing and I seriously believe that the new safety wire barriers are adding to the problem because they make it so hard to get into there to do any clearing."

Vicky's neighbour Gina Kowalski has also been calling for RRV to take action.

Department of Transport director (Loddon Mallee) Melanie Hotton said RRV undertook regular roadside grass slashing, weed spraying and tree maintenance to help reduce potential fire risks and ensure detour routes and vital entry and exit points were clear of obstacles.

"We've inspected conditions at Black Forest Drive and plan to remove vegetation that is a hazard or impacts drainage," Ms Hotton said.

"We encourage the community to report any hazards on the road network."