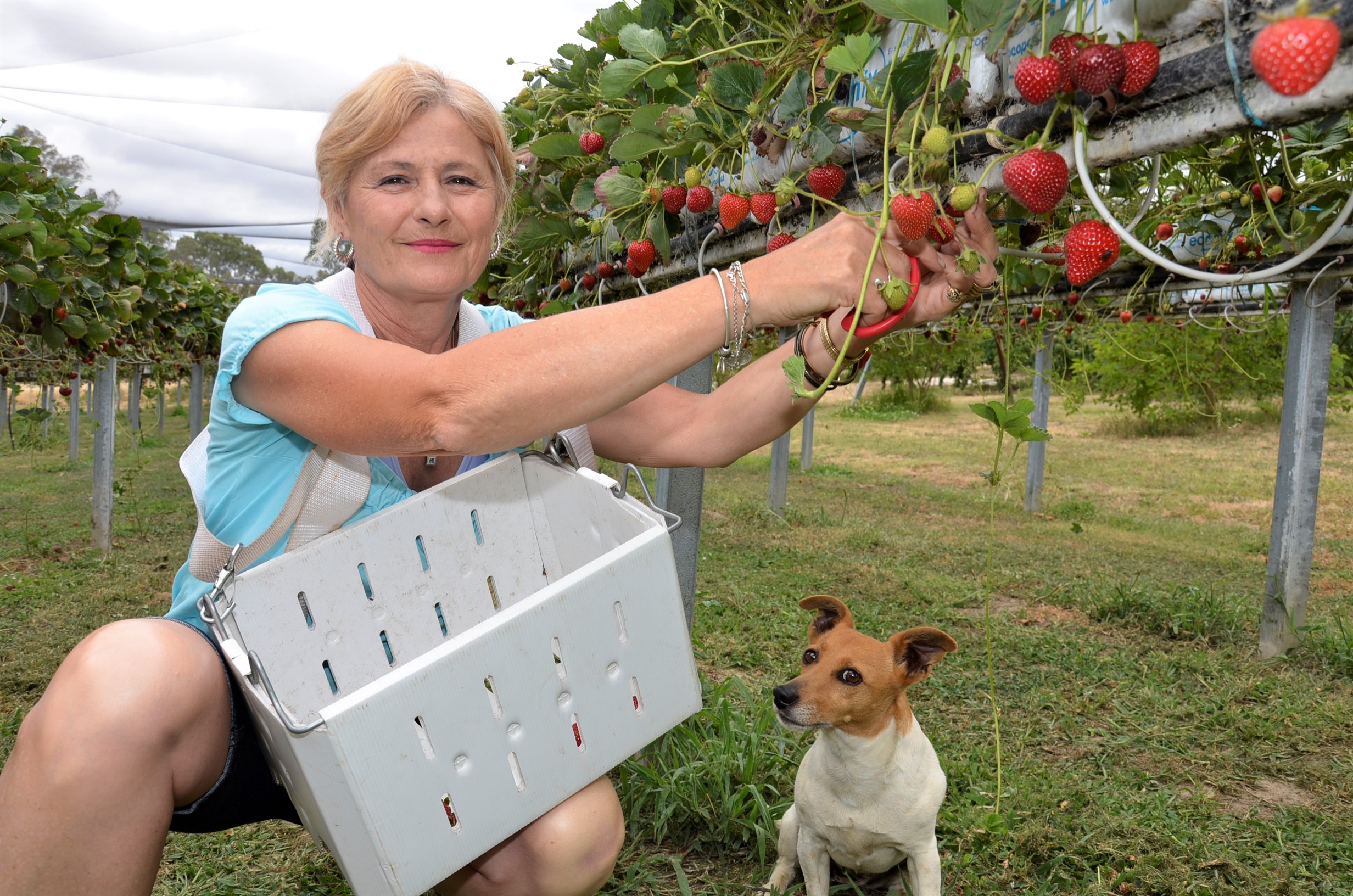 It's a bumper season for strawberries.

In fact it's the best they've ever had out at the Blackwood Orchard in Harcourt, providing a welcome foil to the trickier cherry season with which they've been contending amid strong demand for both fruits.

"This is the best season for strawberries we've ever had," Blackwood's Suzanne Pickering told the Express as she checked out some of the plump fruit dangling from the 6000 plants they have growing on raised table tops.

While recent forecasts of stormy rain, high humidity and associated brown rot risk are enough to make any cherry orchardist somewhat tense, this season's conditions have been just perfect for strawberries.

"We're spray-free and the beetles that can be a problem have been far fewer this year, I think because it's been a cooler spring," says Suzanne who owns and runs the orchard together with her husband Colin.

"The strawberries love cool nights. They love that cooler autumn and spring weather.

"We started picking in November and they'll go right through to at least May now."

The local orchard specialises in both strawberries and cherries with a total 1200 cherry trees all up.

But a cooler start to the season saw delayed cherry ripening, rendering the orchard unable to meet the strong demand for cherries over Christmas –something that's changed in more recent days.

"The cherry season has been fairly fickle because of the cold spring and the high nitrogen levels in the air, which can delay ripening, so we couldn't meet demand for Christmas and had to close the farm for a while," Suzanne recounted as the Express visited late last week.

"Luckily, just after Christmas we had a few warm days and the cherries started to ripen."

The orchard has since reopened for farm gate sales, attracting a steady stream of expectant berry and cherry fans.

"Colin's also doing the farmers markets with the cherries at Castlemaine and Bendigo – probably Talbot as well," Suzanne said.

"We've got probably two tonne of cherries in storage and we've got 200 trees, which are a later variety, still to pick.

"Colin put the signs out yesterday and the demand has been mental ever since."