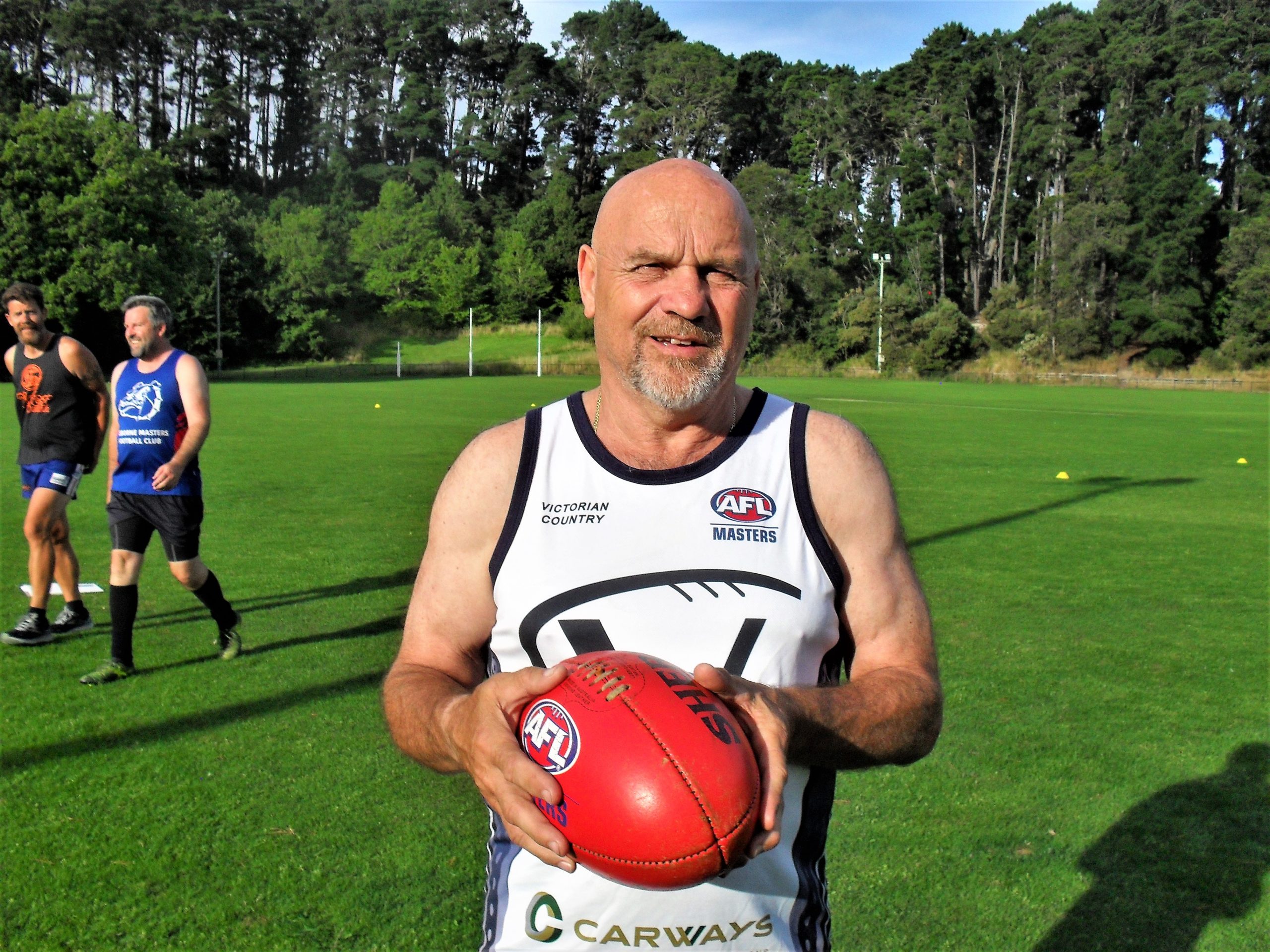 The precision that Gisborne's Stevie McGee displayed as an aircraft mechanic for about 40 years is in many ways reflected in the attributes that led to him being inducted into the AFL Masters National Hall of Fame.

And at the age of 67, he's not showing many signs of slowing down, with his enthusiasm for Masters (formerly Superrules) an inspiration to others.

McGee's contribution to the National Masters' Carnival includes:
# 23 years representing Victoria Country;
# Three years nominated as vice-captain of his team.
# 12 All-Australian awards; and apart from spending four years as president.
# Carnival best and fairest.

In his 22 years with Gisborne Masters, which now fields U35 and U45 teams and has about 50 players on the list, McGee has held multiple roles.

Victorian Country Masters president and former Gisborne president, Brent Ali, said the most significant was his many years as catering manager, where he ensured there were ample supplies for the post training dinner and drinks.

"From a club perspective, he has always volunteered his time to assist where required, and will often be found helping in the kitchen after games and training, cleaning up after functions, general maintenance around the clubrooms, and getting involved in working to grow sponsors and revenue for the club," Ali said.

"He's a glowing advertisement for new players to discuss the Masters' Carnival with, and always excited about the prospect of getting back into the Vic Country jumper with his now life-long friends.

"He and Pauline (partner) view the carnival annually as an opportunity to live in the Masters' spirit among great people."

McGee is a life member at both Sunbury and Gisborne Masters football clubs, and a life member of Victoria Country.

Being involved across all levels of Masters football in both Vic Metro and Vic Country for more than 30 years puts him in a position that astounds many Masters' participants.

At Sankey Oval training last week, McGee cast his mind back to when he played on the famous MCG at half-time at the age of nine as a member of the Oak Park Social League.

He was hooked on footy from a very young age, and admits his Paul Callery-like size (5ft 4ins) made it harder to go as far as he had hoped in footy as a teenager, when he also had several professional fights before realising he did not want to become a pugilist.

In senior ranks, McGee played for Airport West, Diggers Rest, Sunbury and Riddell, and he regards former long-serving Riddell District Football Netball League president and record-breaking goal umpire Alan 'Ollie' Matthews as one of his closest friends.

McGee has a myriad of stories to tell, and obviously continues to enjoy life. No taking the easy was out and resting in the forward pocket, he still wants to be in the thick of the action as a rover.

He sees Masters on the rise, with more and more players becoming involved.

"There's now four divisions in Metro, and now there's women's teams as well."

He said Gisborne Masters was pleased to have a close association with Gisborne Football Netball Club, and expected this to continue.

Well played, Stevie McGee!