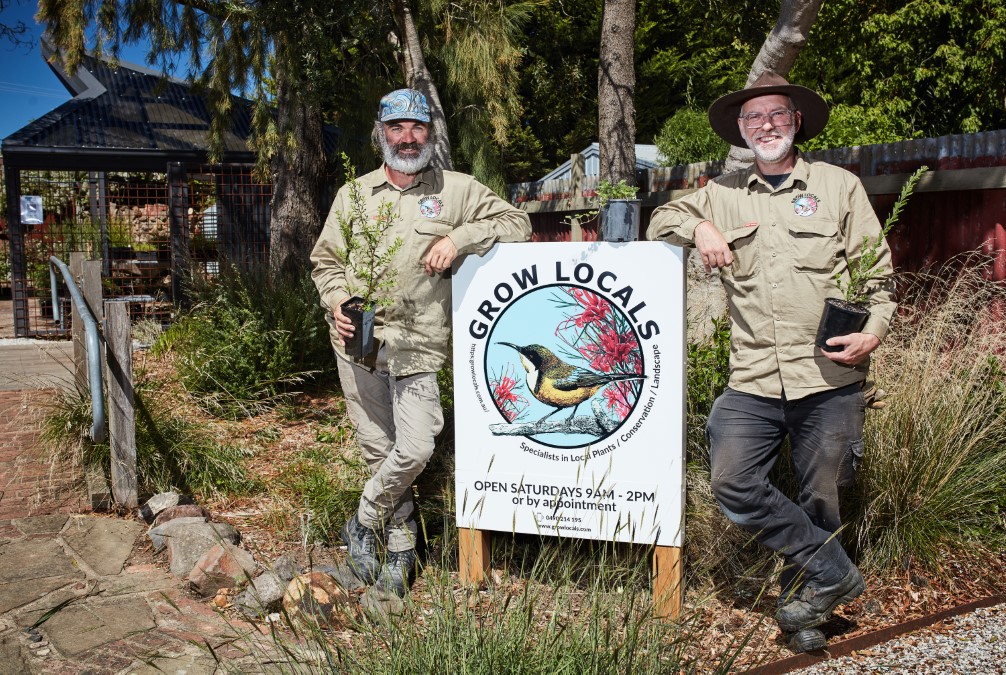 Three friends are establishing a native nursery for the Macedon Ranges, with a goal of continuing and expanding the legacy of Woodend identity Robin Baker.

Robin was the owner of Acres Wild Nursery and his death in 2019 affected many people in the community.

He was passion about native plants and conservation.

In discussion with Robin's son Michael, Tully Sumner, Richard Gray and Martin Roberts formed Grow Locals with a view to reinvigorating the old Acres Wild site.

The aim is to once again supply local native plants and apply conservation expertise to support landowners to achieve their land management visions.

Grow Locals have expertise in native plant propagation and over 60 years of combined land conservation management experience.

"To be a truly local nursery we need to source seeds from local properties," Tully said.

"Collecting local seeds has many benefits as these plants are adapted to local climates and soils, increasing planting success.

"The other benefit is that they also provide for the specific needs of animals and beneficial insects that aid pollination and keep pest populations in check.

"The habitat they create provides opportunities that would otherwise not exist.

"Gardens can play a big role as refuge in times of drought when populations are stressed, plants and animals flourish in your backyard and recreated patch of bush."

Grow Locals provides plant discounts for locals who provide seed or enable the collection of local seed from their properties.

If you have local plants or remnant vegetation and are open to having seed collected from your property, you can contact Tully to find out more.

"We are keen to ensure we are collecting the best genetic material in the shire to provide the best plant stock to the community," Martin said.

Grow Locals is located at 42B Anslow Street, Woodend (in the old Acres Wild space). Stop by or visit their website for more information.

The retail space and garden will be launched on Saturday March 12.