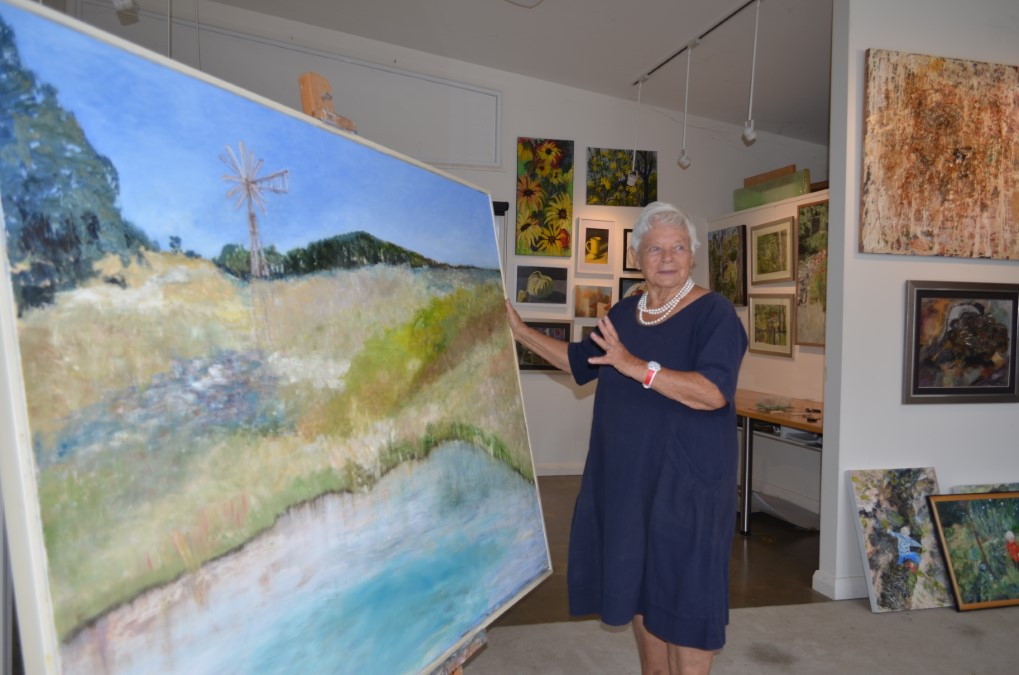 After 20 years, respected Vaughan artist Jenny Morton is saying farewell to her family home and studio 'Art at Morton's Fork' and will have a retrospective exhibition of her artwork this weekend.

Jenny and Tony Morton created an extraordinary native garden on their one-acre block in Vaughan with food plants for butterflies and birds and many hand-built rock walls.

In fact, the garden was featured on Gardening Australia.

It was here in her purpose-built studio that Jenny took her passion for art to a whole new level, branching out from painting flowers to still life, landscapes and more contemporary works. Many inspired by her family and travels.

Jenny said that on settling in Vaughan she decided to undertake a Visual Arts degree at La Trobe University Bendigo and this encouraged her to explore new mediums and genres.

Her large and colourful paintings, mostly in oil, cover subjects from Morocco, the Australian desert and other places she has visited on her travels. She has also dabbled in acrylic, ink, pastel, gouache, mosaics and sculpture.

Works range from vistas of her beloved Vaughan to the bustling Esouaria Port in Morocco and contemporary works of her grandsons skateboarding and exploring the local rail yards.

Jenny's daughter Rebecca said the artist was an inspiration in many ways, having pursued further degrees late in life, travelled by bicycle around Thailand and France for a year and renovated two houses there for holiday lets before Airbnb existed, and many more adventures.

"To celebrate her extraordinary life and works, the public is invited to visit Jenny's home to enjoy an exhibition of her many and varied works which are featured throughout the house and studio," Rebecca said.

Now based in Castlemaine Jenny has continued with her passion for art and gardening, making an extraordinary
garden on concrete – and she has pushed five wheelbarrows of stones and top soil uphill every day!

"She has now moved on to scything the nature strip across the road in the Happy Valley Reserve to make room for native grasses as she used to in France – it's as good as a gym membership!" Rebecca says.

The exhibition which will run for one weekend only this Friday February 25 from 4pm to 7pm, Saturday February 26 and Sunday February 27 from 10am until 5pm (or by appointment).

'Art on Morton's Fork' can be found at 54 Greville St Vaughan, just up the top of the hill from Vaughan Springs entrance.

An official opening will be held on Saturday February 25 from 3pm.

For more information visit jennymorton.net.au