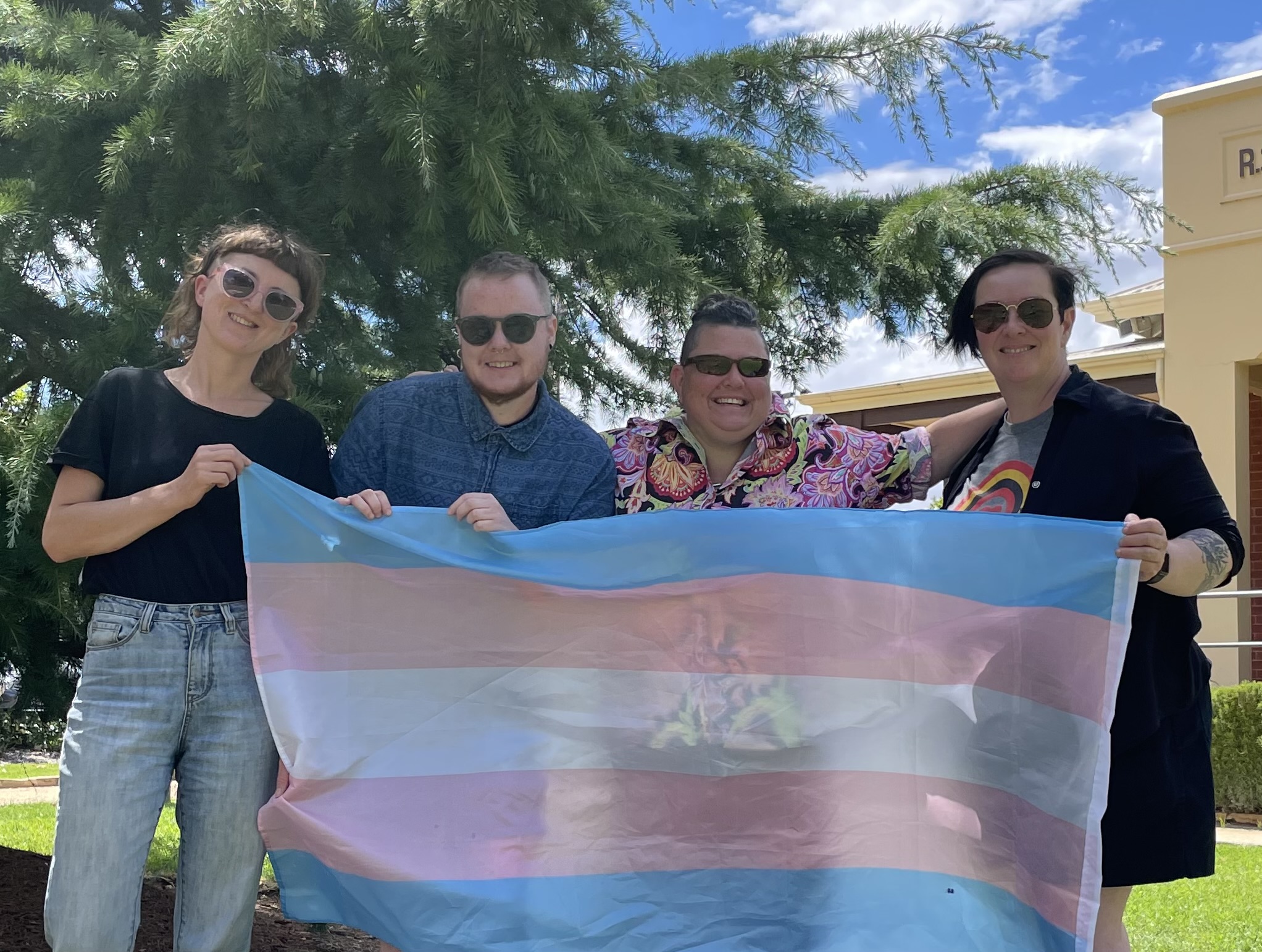 This Thursday is Trans Day of Visibility, an annual celebration of the achievements of the transgender, gender diverse and non-binary community and a day for the whole community to show their support as allies and acknowledge the experiences of transgender people and the challenges they face.

Sunbury and Cobaw Community Health, which runs a number of groups for TGDNB people in the Macedon Ranges and provides LGBTIQA+ inclusive practice training to the community, is encouraging local organisations to mark the day and voice their support by taking positive action such as sharing posts on social media, displaying welcoming symbols on their premises and in their communication, and engaging a TGDNB person to speak to their staff about their lived experience.

Julie Landy, acting CEO of Sunbury and Cobaw Community Health, said that recent public debates around legal protections for TGDNB young people, and trans women's participation in sport can have a negative impact of people's wellbeing.

"Affirmative support for TGDNB people from family, friends, workplaces, schools and the broader community, is vital for maintaining good mental health," Ms Landy said.

"As a health service with a long and proud history of working alongside community members from the LGBTIQA+ community, we recognise that the discrimination and marginalisation that TGDNB people experience increases their risk of poor mental health outcomes, and also creates barriers to accessing services."

Staff at Sunbury and Cobaw are encouraged to include their pronouns on their staff ID badges, in their email signatures and when introducing themselves to people, and ask others for their preferred pronoun.

Eli Gray, lead organiser for local support group Trans and Gender Diverse Central Vic, said one of the significant aspects of the day was how it highlighted the importance of connection to a community.

"Without the support, friendships and closeness to other gender-diverse people, I don't think my life would be what it is now," Eli said.
"Sharing lived experiences, the highs and the lows that only other gender diverse people fully understand, is invaluable for positive mental health."

You can find out more about Trans Day of Visibility at tdov.org.au.