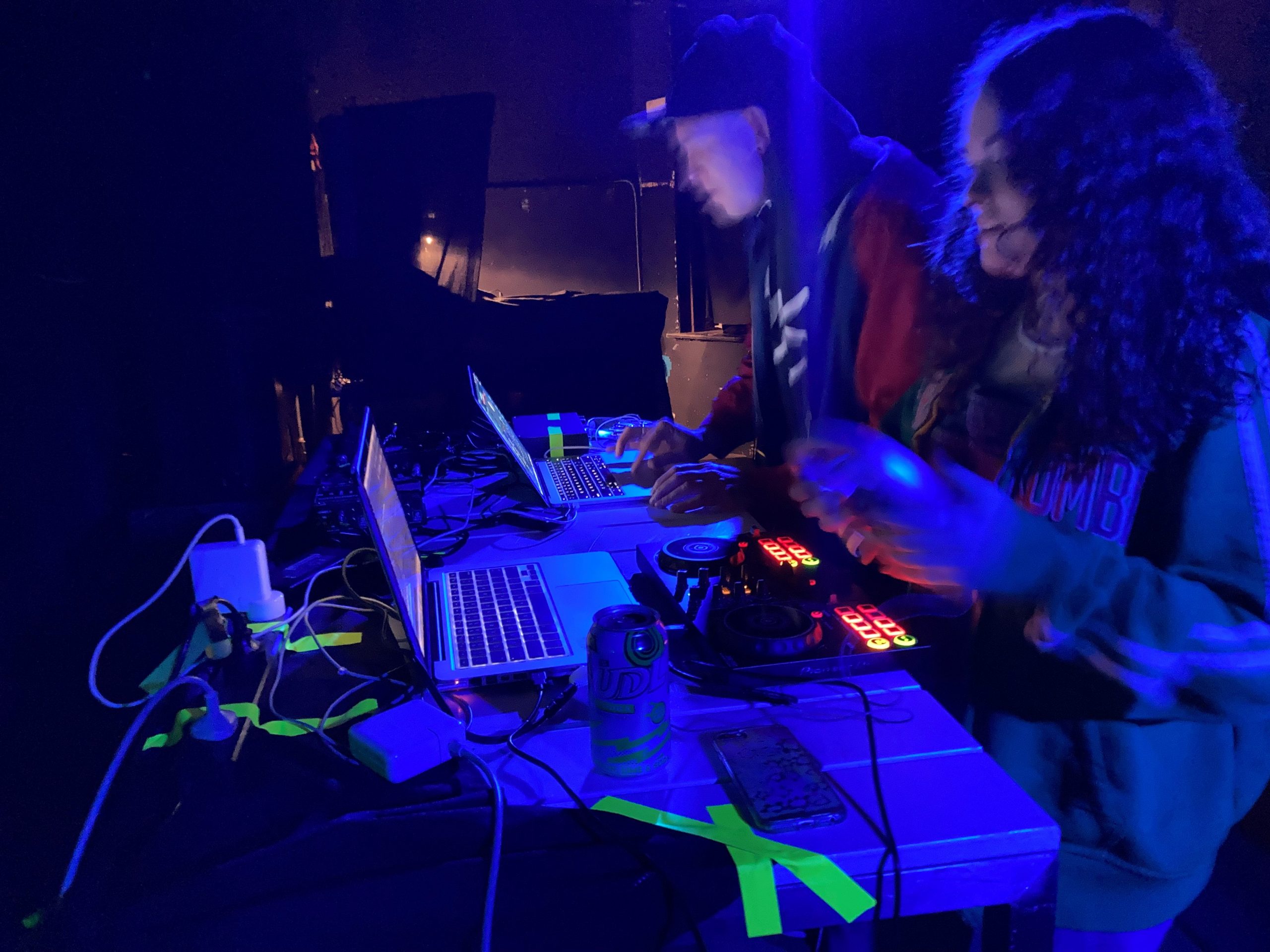 Eve Lamb
Expect some quality sound when Castlemaine Sound hosts its Pride edition dance party at Castlemaine's Village square this evening.

That's a main message from organiser Casey Rice who knows a thing or two about dispensing dance grooves with satisfying bass.

"We're going to be bringing our own sound system so there will be some ample bass going on," Casey foreshadows.

Casey's other main message is that, as a launching part of the town's annual Pride festival, this will be an event to which everyone is welcome to get along and dance their socks off.

"We've teamed up with the Pride folks and with the council to provide something that's for everyone," Casey says.

"It's presented by Castlemaine Sound and the Theatre Royal as our special Pride edition and the great thing is that teenagers will also be able to get along to this one as well.

"Our regular shows happen at the Theatre Royal on a monthly basis."

Casey describes starting up the queer-friendly, inclusive event nearly three years ago to provide "space for all people to be able to enjoy choice dance grooves in a loving and supportive environment".

"There was nothing even remotely similar when I started," Casey notes.

"And First Nations people are always able to get into our regular shows for free."

This Friday's special Pride edition Castlemaine Sound whole-town dance party will be free to attend and will get going from 6pm.

It will be alcohol-free and is purposefully intended to create a safe space for young people and families to come together and have a great time.

"We're going to be featuring an all-female DJ lineup including DJ Jen Moore, DJ Clam and the SO DJs," Casey says.

"It's going to be really fun and super chilled – and if it's raining we'll just be shifting across the road into the town hall … so it's definitely a goer."

The free inclusive event is just part of a jam-packed program that's lined up for Castlemaine Pride that launches tonight and runs through to May 6.

"We're running a greater number of events and have more community involvement in Pride than ever before," the Pride organising team's Rani Kerin says.

The Pride Picnic, Through the Ages Podcast Launch, Bent Brushes Art Exhibition, Film Screenings and LGBTQIA+ history talk at Northern Arts Hotel and a Trans and Gender Diverse clothing swap are just part of what's in store.