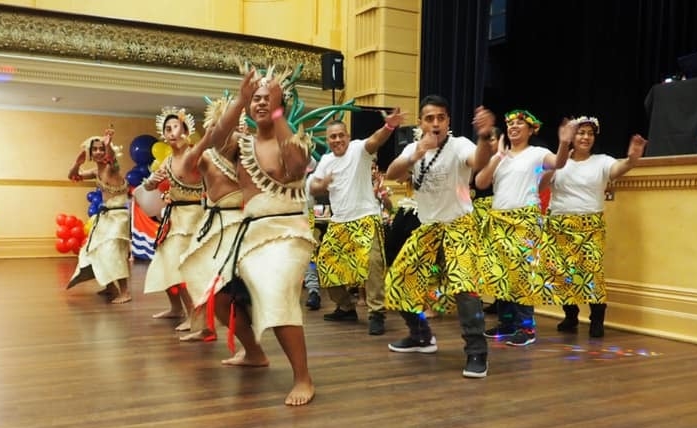 With Macedon Ranges autumnal activities in full swing, local company Threshold is excited to announce it will be hosting a Kiribati Cultural Day on May 15 in Kyneton.

Set in the centre of town at the local not-for-profit and hospitality hub Social Foundry, Threshold is inviting people and families from across the Macedon Ranges to discover a rich Pacific Island culture that the region rarely gets to experience so closely.

COVID brought international travel to a standstill and many Australians missed out on memorable experiences of travelling to, and learning about, different countries and cultures.

So too has the halt of international travel impacted on Kiribati workers who are currently in Australia as part of the Pacific Labour Scheme.

Unable to go home and return back to their families and culture, Kiribati workers have maintained their connection to culture by singing and dancing together behind closed doors.

Now, the doors have opened and the Kiribati community, including the Victorian Kiribati Association, are coming to Kyneton to share stories, dances, song, food and all the wonderful traits of this rich Indigenous culture.

Hosted by comedian and RRR breakfast radio host Bobby Macumber, the Cultural Day will include performances from Kiribati dancers, and activities including storytime, dance workshops, and the Kyneton Town Band also performing the Kiribati National Anthem.
Traditional Pacific Island food will also be available for purchase.

The Cultural Day has come to fruition thanks to Regional Arts Victoria funding of a new Threshold audio-theatre production of a work that will focus on sharing Kiribati stories and folklore.
This new work will be written by Baynton-based Kiribati writer Marita Davies and recordings from the Cultural Day will form part of the work that will be released digitally later in the year.

Marita will run a children's storytime on the day, reading from her children's book, Teaote and the Wall.

Teaote and the Wall shares the true story of Marita's mother trying to build a sea wall in Kiribati to protect her home from rising sea levels.

Marita and her mother Teaote Davies have been connected to the Macedon Ranges community for over 10 years and are often found sharing stories of their culture in various community events throughout the region.

Threshold's co-director Tahli Corin shared her excitement for the upcoming Cultural Day.

"As a company that makes predominantly digital work, we're always interested in how we can embed our experiences within the community – and the Kiribati Cultural Day will help us to capture the energy of the community in the recording for the digital experience which is due to be released later this year," Tahli said.

The Kiribati Cultural Day will be held at the Social Foundry from 11am – 2pm on Sunday May 15.
Entry is by donation and will support the work of the Victorian Kiribati Association in supporting Kiribati workers here in Victoria.

For further details, visit www.thethreshold.com.au/kiribati-cultural-day or email Tahli Corin info@thethreshold.com.au