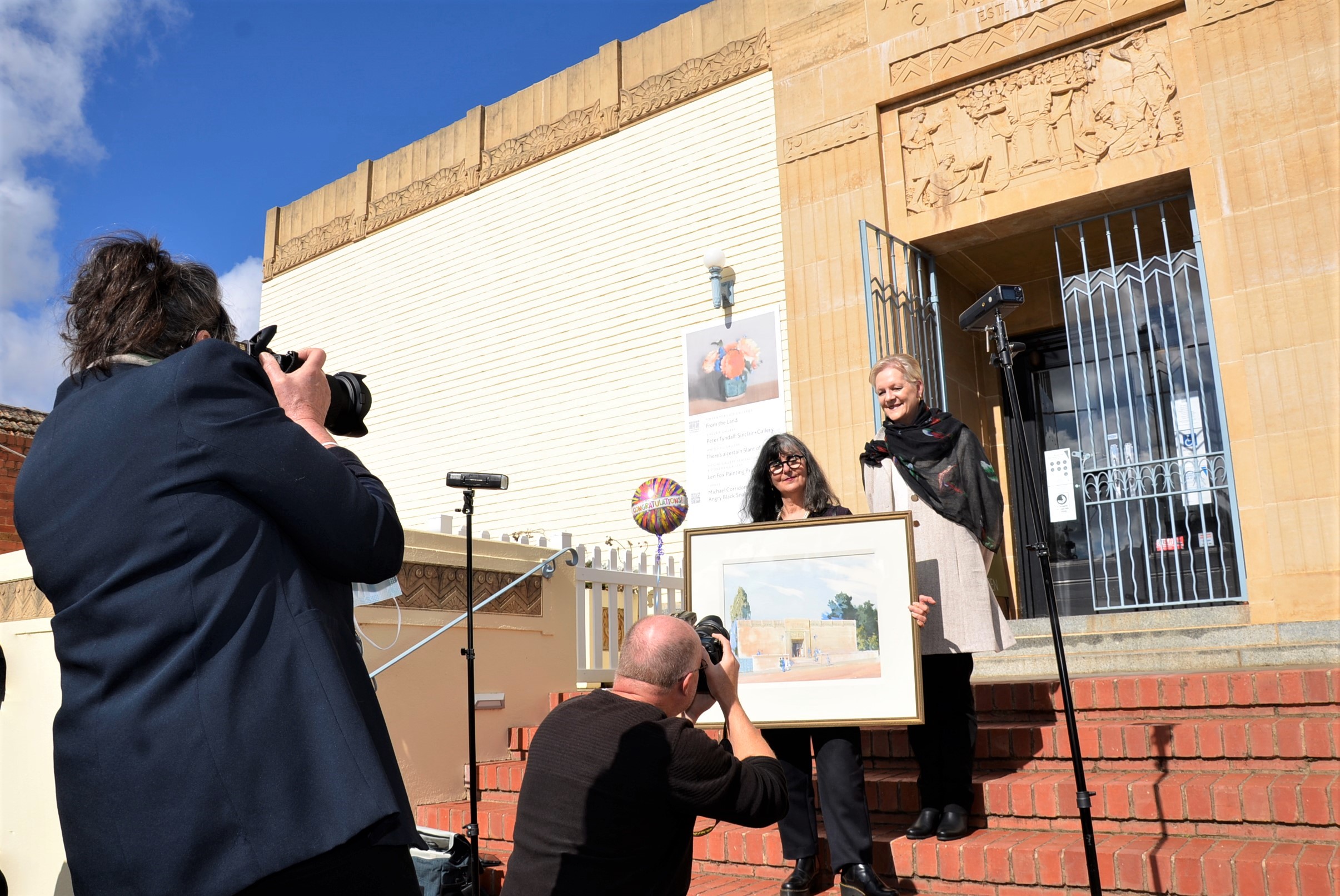 Eve Lamb
A cool $6 million allocation in the state budget has placed the team at Castlemaine's beloved Art Museum in a glowingly positive frame.

Delivered on the art museum's steps by the state member for Bendigo West, Maree Edwards, last Thursday's announcement of the $6 million allocation for CAM has also painted the future bright for the region's art lovers, enabling "critically needed" work to begin.

"Even I was excited when I heard it," Ms Edwards said, announcing the dollars that will now enable CAM to get started on stage one of its redevelopment master plan, a move ultimately expected to enhance the local art venue's profile statewide.

"This $6 million means CAM can begin the first stage of construction and will also include planning towards stage two of the master plan," Ms Edwards said.

"The upgrades will ensure the facility will have disability access and improve and protect the structure of the building.

"In addition, there will be work to ensure the wonderful and unique art collections are protected through security upgrades.

"It also means CAM will be able to attract even bigger exhibitions, driving visitations to Castlemaine and boosting our economy."

Mount Alexander Shire Council has also pitched its support strongly behind the multi-stage redevelopment and this was evidenced in the attendance also of shire CEO Darren Fuzzard and councillor Christine Henderson, a self -confessed art lover.

Delighted CAM director Naomi Cass described the works to be carried out as "critical".

"They will now be able to start this year and we're hoping that stage one will be done within a year," Ms Cass told the Midland Express.

She said the master plan had been developed by John Wardle Architects and would include provision of universal access at the entrance, restoration and repair of some heritage features, rectifying compliance issues and urgent interior improvements.

"This is a rare art deco building which was opened in 1931 and we will be working closely with Heritage Victoria," she said.

"This organisation is unique in that it was started by the local community. It really grew out of that grassroots desire as a place where people in Victoria can come to see great art so they do not have to go to Melbourne.

"We're continuing that only now we're going to reverse it. Melbourne will have to come here."