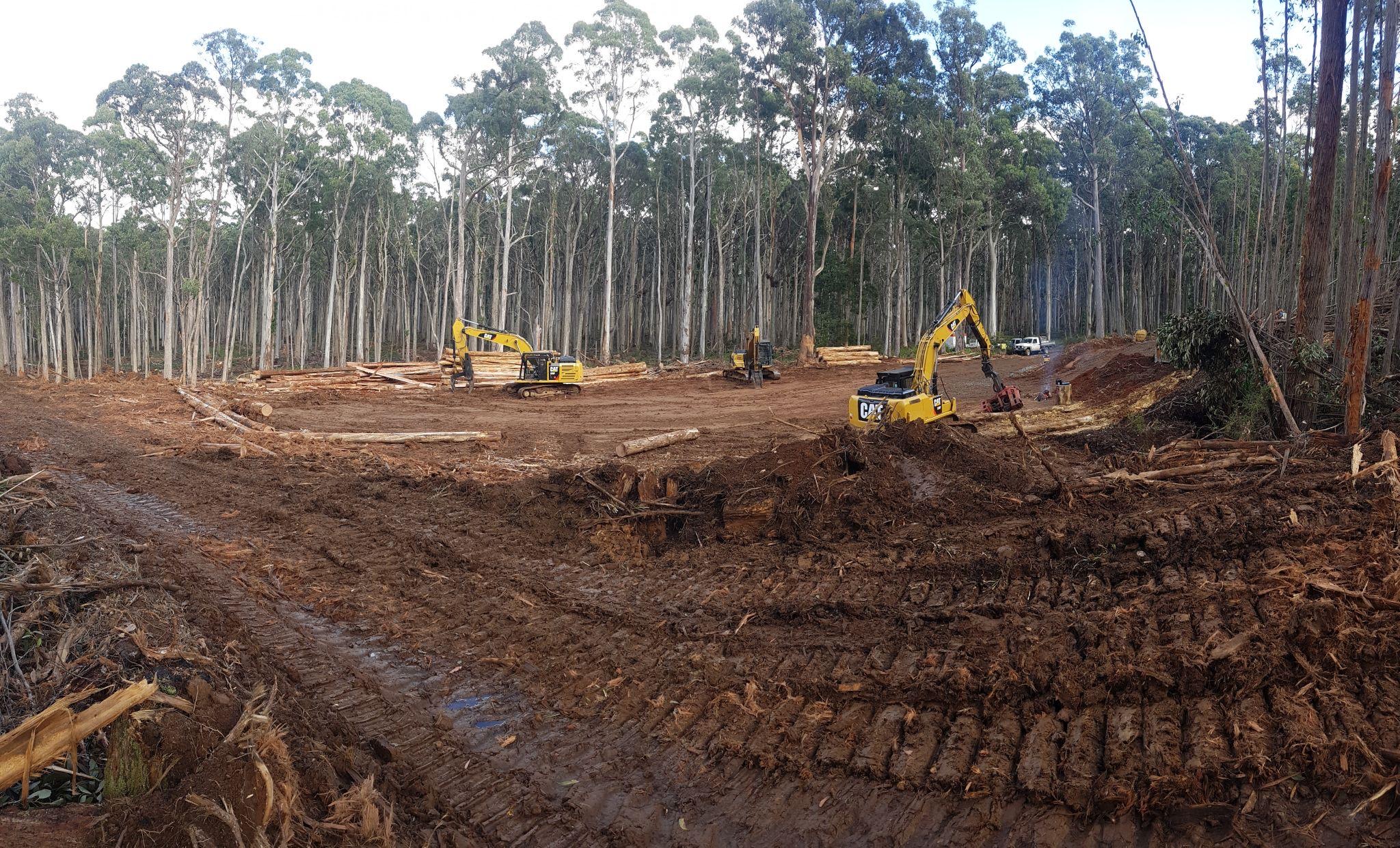 VicForests' storm recovery works in the Wombat State Forest are continuing despite temporary disruption from anti-logging protesters last Monday.

At Babbington Hill near Lyonville, concerned locals and ecologists halted work in VicForests' salvage operation.

The area is home to the threatened greater glider, which is listed as vulnerable to extinction, and there is concern that the logging operation is damaging critical habitat.

In order to salvage large logs from the June 2021 storm, VicForests has cleared more than two acres of forest, as well as large areas of indigenous vegetation, created multiple wide tracks and generated large heaps of tree heads and bark.

Wombat Forestcare's Gayle Osborne said the operation was not reducing fire risk, it was a log grab by VicForests.

"They are trashing healthy forest to retrieve logs that should be left on the ground to create habitat for fungi, insects, small mammals and reptiles," she said.

"There are tools to measure fuel load risk, yet no evidence has been provided that this operation will reduce fuel loads.

"Scare tactics are being used to validate this operation. Fine fuels are considered to be a fire risk, not the large logs that are being removed."

A VicForests spokesperson said they respected everyone's right to protest, but were concerned when protests put people's safety at risk.

"We ask that people do not enter Timber Harvesting Safety Zones for their own safety and the safety of VicForests staff and contractors," the spokesperson said.