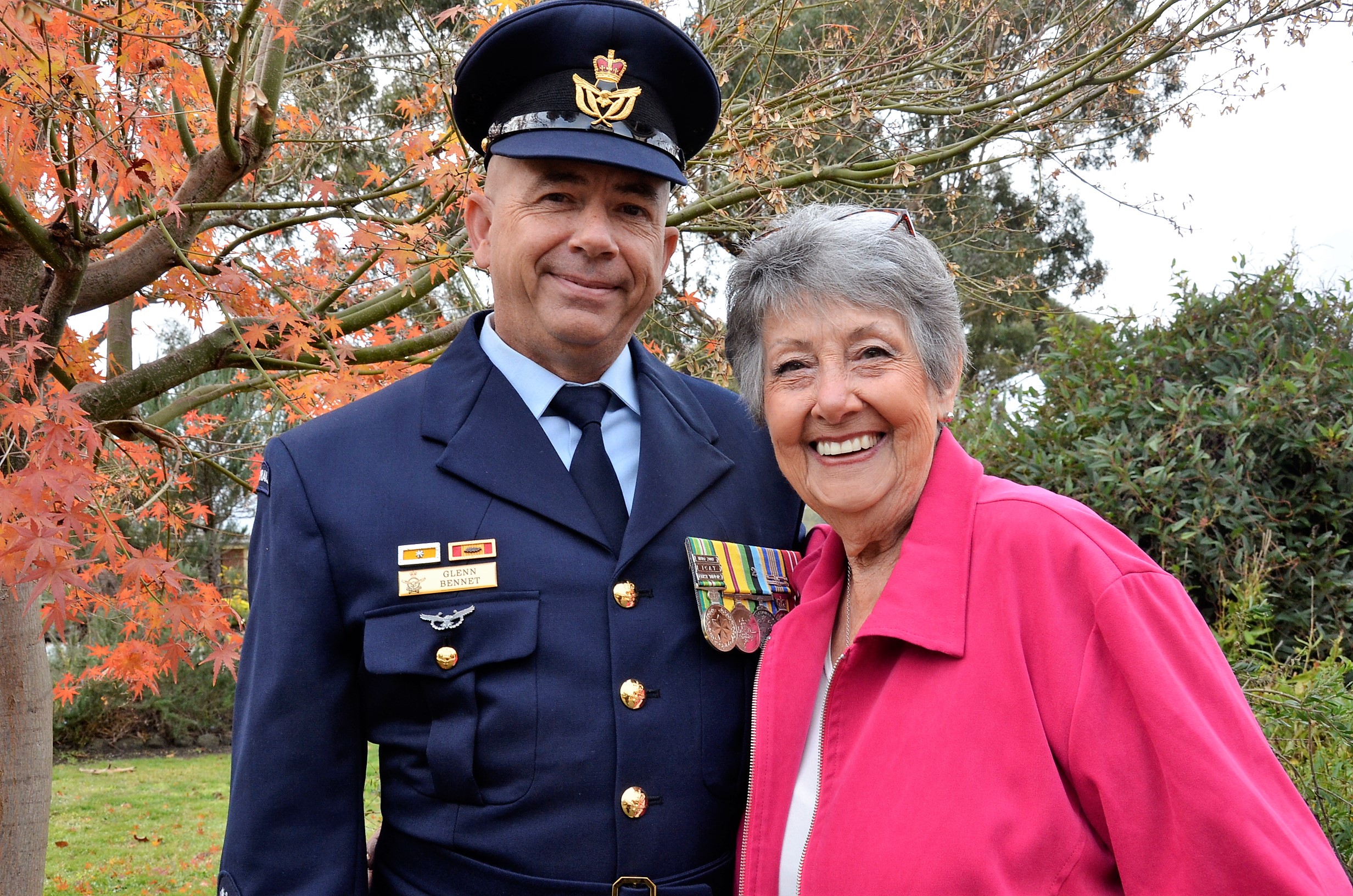 Eve Lamb
Truth is we all get old, if we're lucky, so it's nice to know that someone like Marilyn Bennet is out there doing what she does.

The prodigious amount of work that the longtime Castlemaine local pours into improving her community, and particularly the lot of seniors, has played a major role in her inclusion on this year's Queen's Birthday Honours list.

"I think I said 'S…!' But you can't print that," chuckled Ms Bennet, who can now add the letters OAM after her name after receiving the honour for service to radio, and to the community.

"I got quite a shock."

The Order of Australia Medal comes as recognition for the lifetime's work that the radio broadcaster, publisher, longstanding Mount Alexander Shire Seniors Festival committee member and current chair of the Positive Ageing Seniors Advocacy Group spends enriching her community.

This includes plenty of proactive advocacy and lobbying to ensure the lives of all residents in her community are connected and happy, particularly so as people move into their latter years.

The ways in which Ms Bennet – or Mazza as she is known to many – has done this are myriad and range from reviving the local seniors' festival in 2018, to authoring, co-authoring and publishing multiple books, to founding the Harcourt Heritage Centre.

This latter achievement also led to making the very first Harcourt Apple Festival a reality in 1992.

Often working alongside her longtime partner in life and publishing, radio veteran Ian Braybrook, Ms Bennet has also contributed countless hours to ensuring her community's radio airwaves are full of entertaining and useful information for all age groups.

This includes her current role, alongside Ian, as co-owner and manager of Castlemaine's 88fm radio station, and as co-founder of WMAfm (now Castlemaine's MAINfm 94.9).

Ms Bennet has also been a staunch lobbyist and business supporter for three radio station licences – 3CCC, KLFM Bendigo, and WMAfm – as well as a foundation member of KLFM Bendigo in 1989.

In previous years her contribution to making the community a happier place has spanned shouldering the role of work placement coordinator for parolees and court-appointed community work order recipients, to serving as a manager for music groups.

Today, much of her attention is heavily focused on proactive efforts to ensure the accommodation and care needs of seniors will be adequately met into the future, and that seniors are valued and fully able to participate in their communities.

"We're asking for a review of our bus services by the minister for transport and that will go to PTV to improve the service in this region and all regional areas," she said.

As the Midland Express chatted to her about her Queen's Birthday "surprise", Ms Bennet's commitment to helping ensure our lives will be rich and enjoyable well into our mature years was well illustrated by her response to the observation that "we're all on the same train, just different carriages".

"We're all on the same ladder, just different rungs," she said.