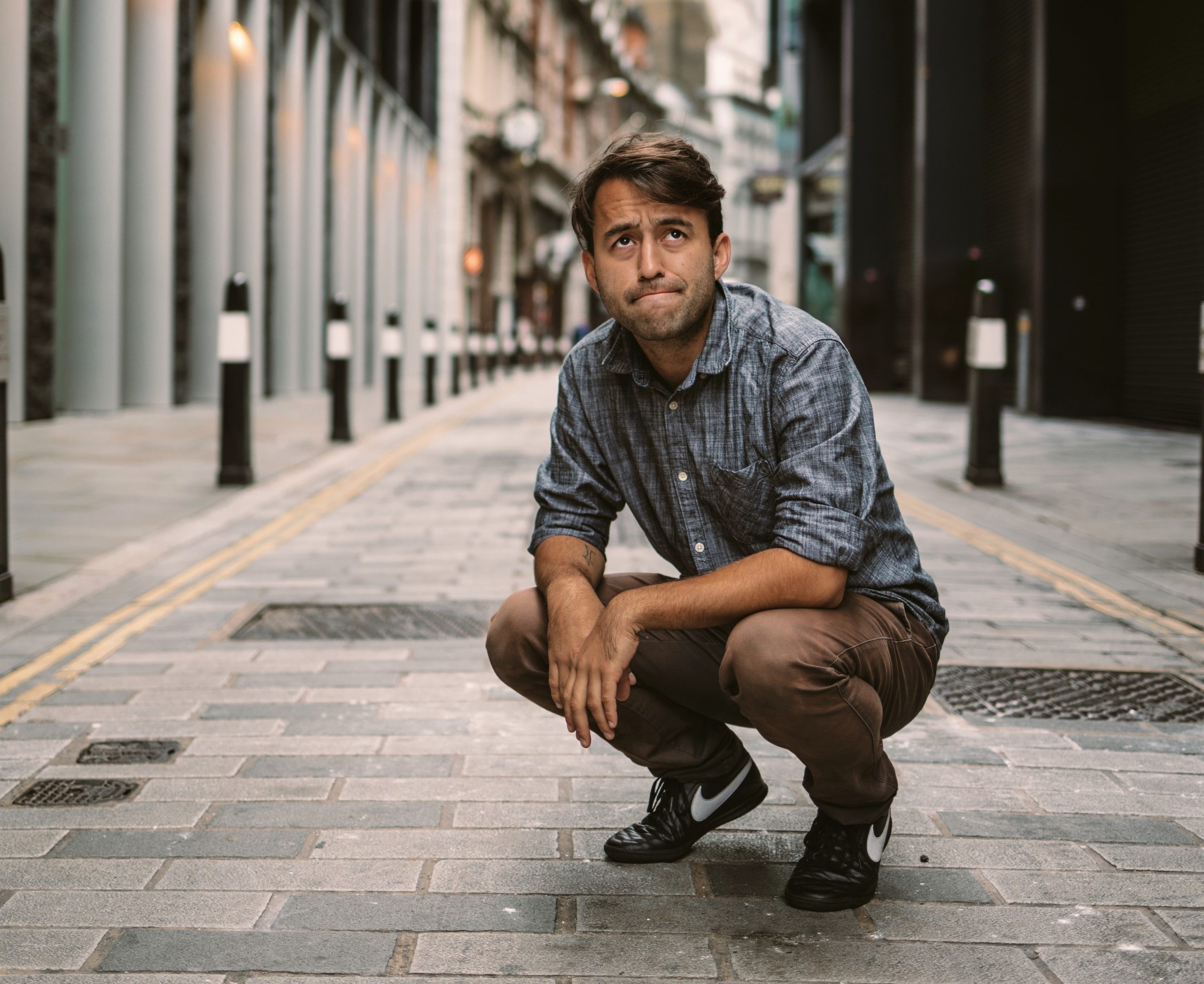 Eve Lamb

It's an attention-securing start to our phone conversation.

"All my life I've been joking about how I'm half-Colombian because my mum got knocked up when she was backpacking through South America," comedian Aidan Jones says.

Melbourne based Jones is getting set to tour his award-winning show, Taco, to the 'Maine for a one-night stop later this month.

Following introductions and formalities, we agree a robust laugh or two will not go astray right about now.

"The best jokes are based in truth, so in September 2019, I went to meet Fernando Murcia, my biological father, and find out the truth for myself," he continues with his rather personal insight.

"I met my dad when I was two. I met my biological father when I was 28. They're very different people."

Turns out there's a reason for his sharing this particular tale.

Jones' stand-up comedy show, Taco, follows this journey to meet his Colombian, biological father in September 2019.

As might be expected from such a quest, one or two surprises ensued, and the experience that followed made for rich pickings when it came to working up a robust stand-up act.

Taco explores the complexity of racial identity in an increasingly cosmopolitan world where things are never just black and white.

It has clearly gone down well, leaving audiences wanting seconds as Jones has touredthe showto big praise at the nation's leading capital city comedy festivals.
In response to this year's Adelaide Fringe delivery of the show, The Adelaide Advertiser wrote: "punchlines that will leave you laughing for days on end… this is what an extremely well-crafted comedy set looks like".

And The Age, responding to Jones' appearance at last year's Melbourne Comedy Festival, concluded: "he's a masterful storyteller… the warmest I've felt this festival".

"It's an interesting story," Jones muses during our 'phone conversation last week.

"I've also toured it to the Edinburgh Fringe and Europe – Berlin, Barcelona, and Asia – Myanmar, Malaysia, Singapore. It was good fun. A cool tour.

"But I've never taken it to the regions before so I thought it was time," he says.

"I'm really excited to tour the regions."
And so it is that locals who feel the need for a hearty laugh will be able to catch Jones live as he presents Taco at Castlemaine's Shedshaker Brewery on June 30.