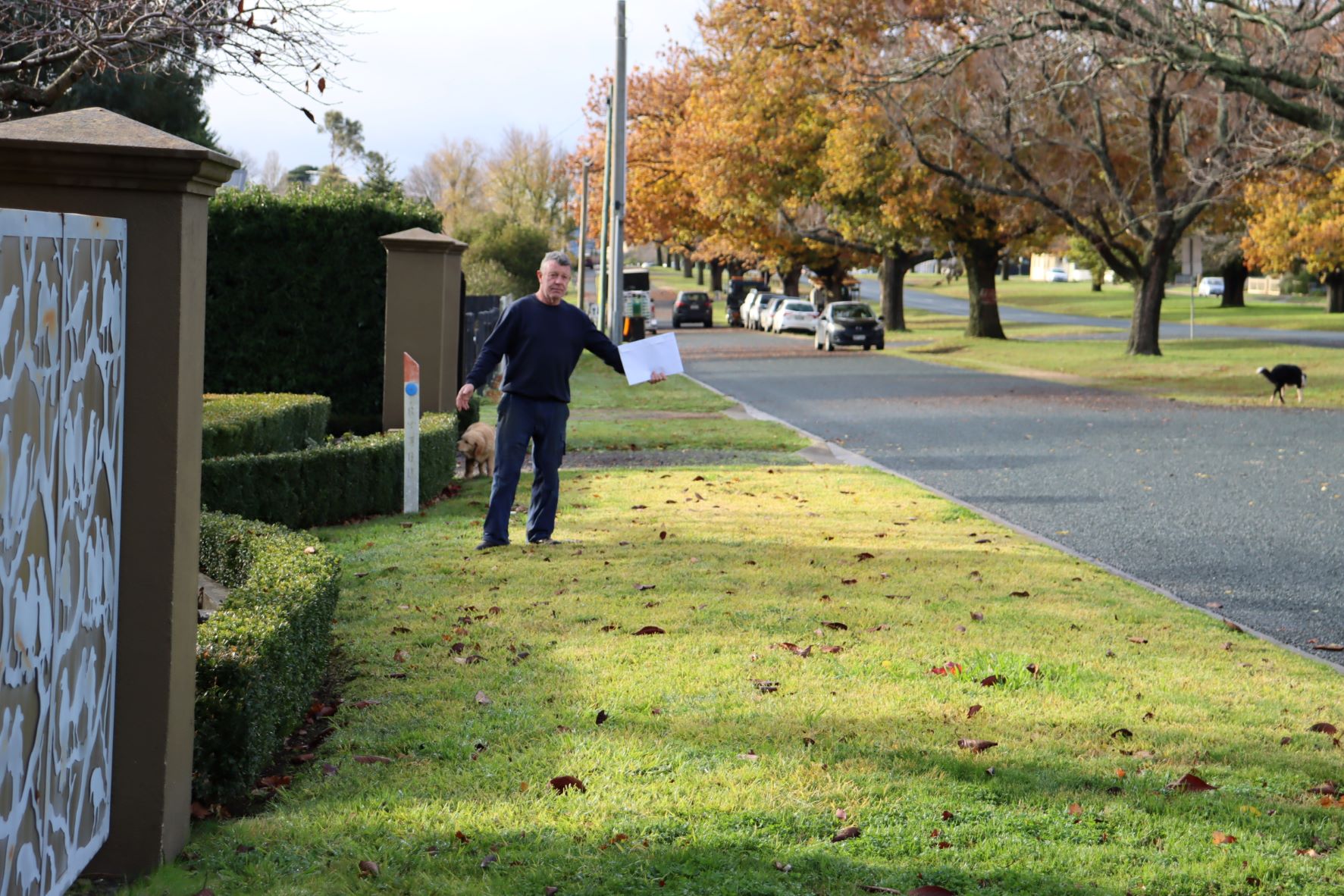 Twelve Lancefield residents have until December's end to tear down their fences and gardens to accommodate a new council footpath.

The High Street residents discovered, in May, their properties encroached the road reserve and they would need to foot the bill to correct it.

Some are being asked to shift entire front fencelines for as little as 30cms, an ask that residents have called "ludicrous" and "beyond unreasonable".

Macedon Ranges Shire Council issued warnings last month as it progressed plans for a 1.5m wide concrete footpath that stretches 265 metres.

Fourteen properties will be fronting the works.

Council's acting director of assets and operations, Colin Marshall, said a title surveyor verified 12 of those properties were encroaching into the road reserve.

"The fences on these properties are currently within the road reserve ranging between 300mm-800mm," he told the Express.

"It is not ideal to undertake footpath works until the encroachment issues are addressed as there is a possibility the new footpath could be damaged if this were to occur.

"In order for the council to deliver a functional footpath for the community, achieving the correct alignment is key for pedestrian comfort and for controlling efficient overland stormwater flow.

"Council has resolved to apply a consistent approach to these type of works, whereby encroachment is addressed ahead of construction."

Residents told the Express they felt stressed about the impending cost, and saddened at the loss of established gardens.

More frustrating for some is that many don't want the footpath and say there is not the foot traffic to justify the works.

One of the letter recipients, John Matthews, said many of the fences were at least 40 years old with established gardens behind them. Most were existing when the properties were purchased.

"Everyone put their fences along the original fencing of the street that was here, which goes back many years. We've never had any dramas before now," he said.

"It's not just as simple as moving a fence, there's a lot more involved in this. For some people it will mean having to move water/gas services, established gardens and pathways. It's going to be costly.

"The other problem is that no one's told us how far we're out. We've sent emails and tried to call. There's at least a three metre gap between the fence and the kerb and channel for a footpath."
But the council plans to tender these works in the new 2022-23 financial year.

Mr Marshall said, once a contractor was appointed, the council would advise residents on the planned start date for construction.

He said residents with concerns were encouraged to contact the council as soon as possible so that individual circumstances could be discussed further.