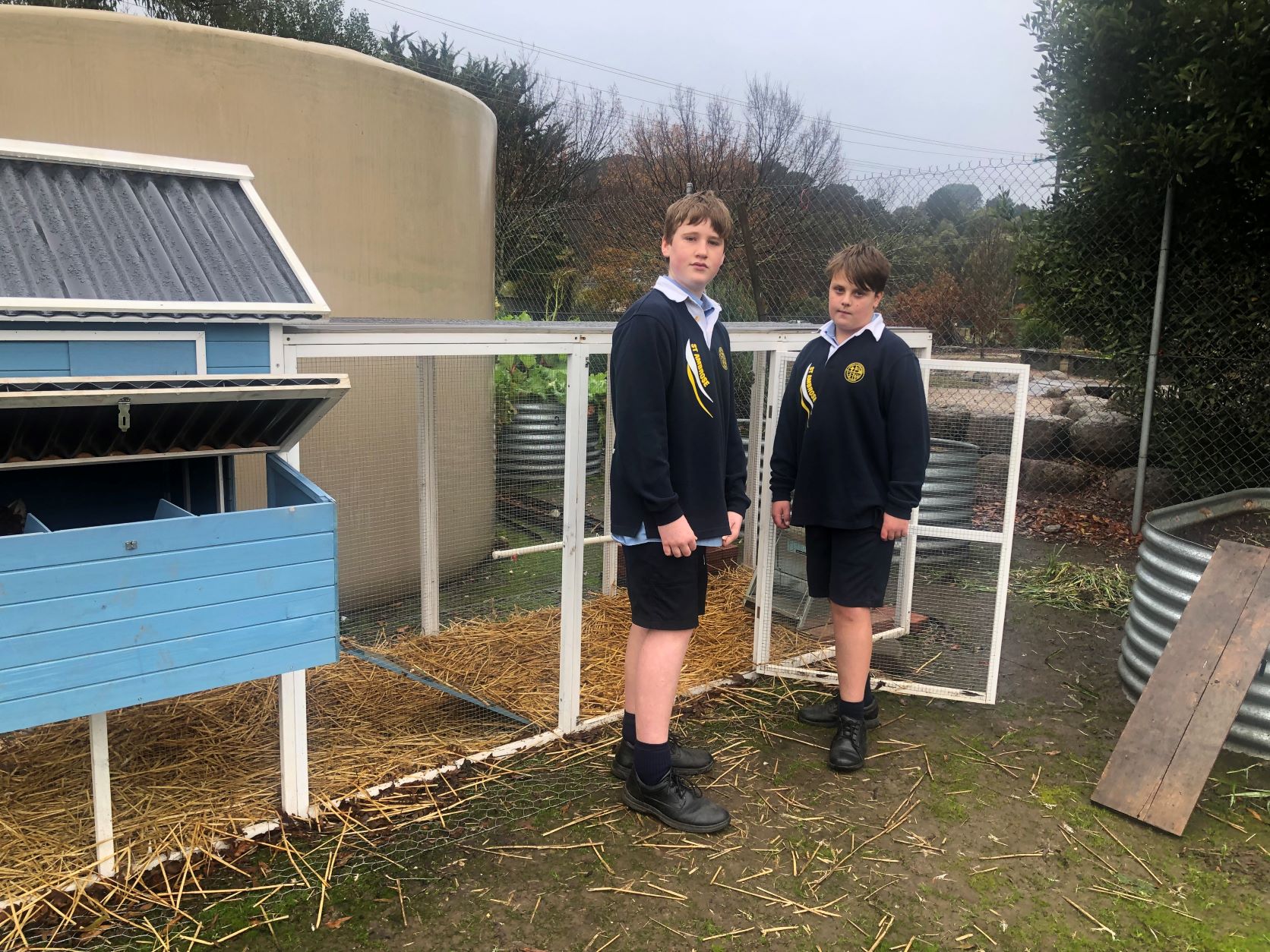 Four isa brown hens were stolen from St Ambrose Primary School in Woodend over the Queen's Birthday weekend.

Staff and students were devastated to make the discovery with signs of damage to cyclone fencing and an open coop.

"The top of the cyclone fence in which the coop was enclosed was damaged and the coop was opened, the latches and pins opened. Four out of five hens were stolen," principal Bronwyn Phillips told the Express.

"We will have to put in security cameras in our garden area as a result of this."

Ms Phillips said students had completed the chicken coop as part of their sustainability unit and STEAM /inquiry project and were upset to learn the news.

"A parent donated the hens three weeks ago and the students were enjoying looking after them and waiting for eggs to be laid," she said.

"We also got the hens to support our student's mental health and wellbeing. They were bonding with the hens whom they had named and feel upset and sad that they have been stolen."

The school has reported the incident to police and is urging anyone with information to report it to the school or police.