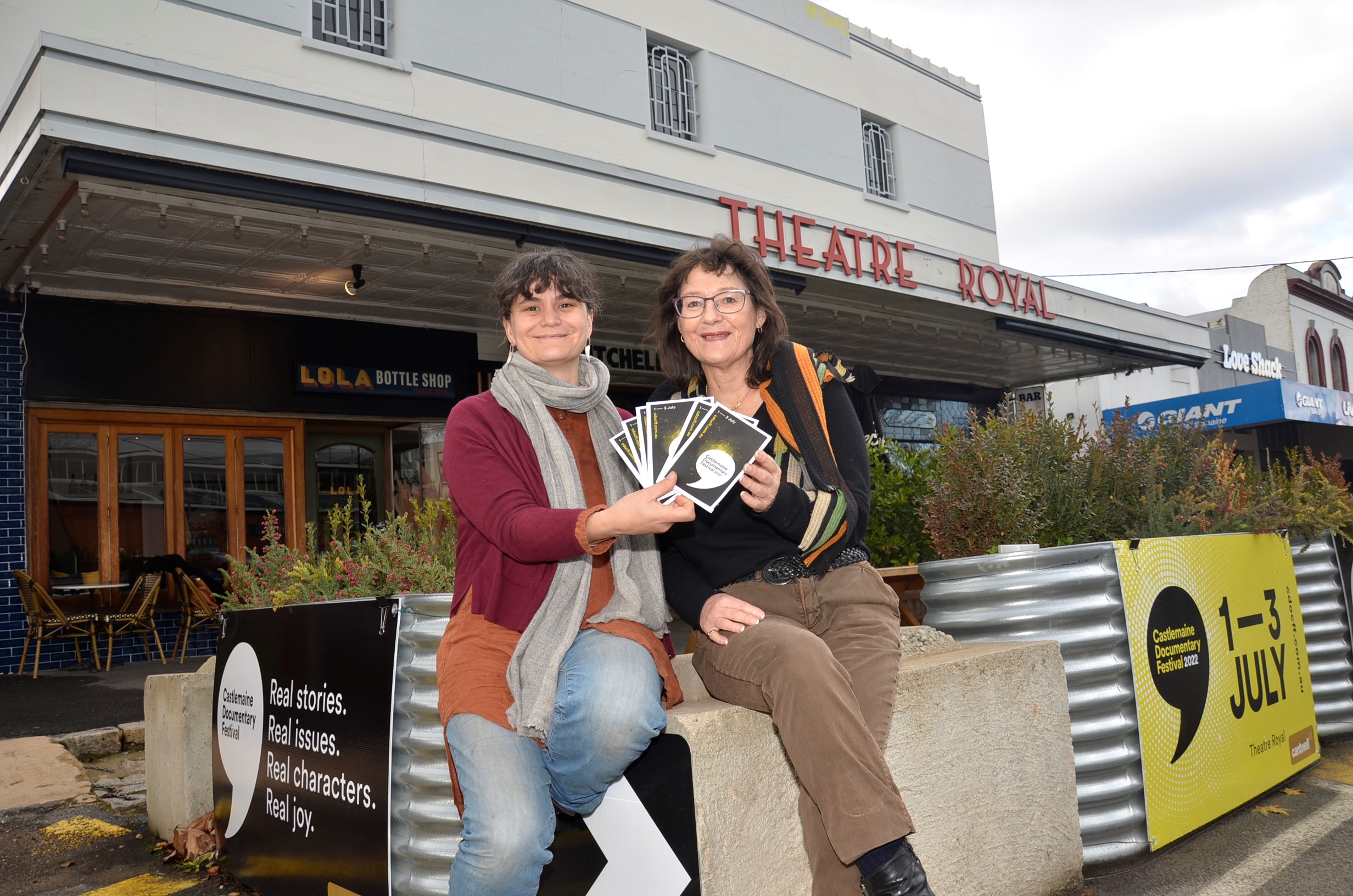 Eve Lamb
True stories that cut to the core of what it is to be human offer film lovers a weekend-long big-screen binge as Castlemaine Documentary Festival opens this Friday at the town's Theatre Royal.

"The theatre can fit 300 and we hope it's packed," says festival director Claire Jager who's strongly advocating a "bingey weekend".

Several premiere screenings are among the highlights on the curated program of exemplary Australian and international non-fiction film.

"I love every one of these films and I hope you will too," the festival director says.

"Five of the films on the program will also be streamed over the weekend – Letters from Baghdad, The Rumba Kings, Rebellion, I am Samuel and The Lake of Scars.

Friday night's opening party and featured screenings of non-fiction shorts made by locals is also expected to be well attended.

Throughout the weekend, C-Doc will connect audiences with film directors and contributors through in-venue and live telecast Q&A sessions.

Ms Jager says a main aim is to ensure that vibrant discussions continue long after the credits have rolled.

Highlights on the program include the Australian premiere of Rebellion, I am Samuel and Letters from Baghdad and the Victorian premiere of Television Event.

"We're now in year eight so the festival has absolutely stood the test of time," Ms Jager says.
"It's punching well above its weight.

"Many of this year's films tackle the big, hefty ideas that consume us and are told through the distinctive and intimate lens of each filmmaker's vision.

"These are true stories about people who create change, who are driven to rebel.
"They help us to see what is possible, telling us real stories with all the drama and complexity that we as humans all face."

Event manager Dun Mina says Saturday's screening of Letters from Baghdad, the true story of Gertrude Bell and Iraq, followed by a panel discussion, is among the "must-see" inclusions on her personal bucket list for the weekend.

"I'm pretty stoked by the calibre of the program," Mina says.

"I'm really enchanted by Letters from Baghdad. I can't wait."