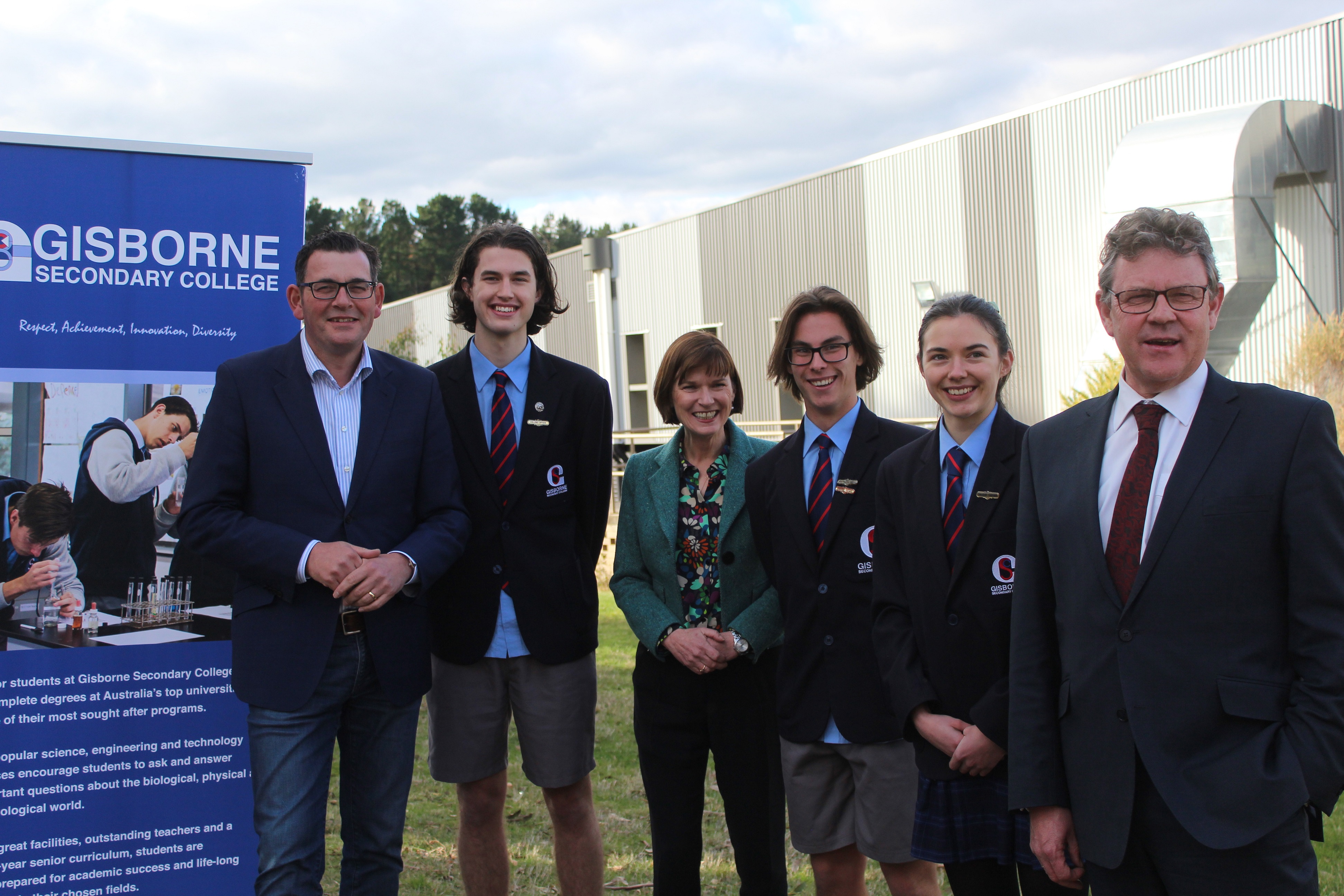 Students in Gisborne will be among the first to trial a state government program that integrates apprenticeships and traineeships over a longer period with their final years at school.
Premier Daniel Andrews visited Gisborne Secondary College on Friday, with local MP Mary-Anne Thomas, to announce the $50 million Head Start Apprenticeships and Traineeships initiative would launch at the school next year.
Students will have the option of taking on an extra year of school as part of the initiative, so they can finish their VCAL or VCE while spending more time in paid on-the-job training.
"This is a chance for students to get an apprenticeship or traineeship at school so they can finish qualified and ready to work," Mr Andrews said.
The college will receive additional support and funding to help run the program including a school-based coordinator to provide employment and pathway advice to students.
GSC principal Jon Morley said the school had a strong record of supporting students through vocational education and would continue to offer a range of options.
"The program means more opportunity for students to get into vocational education training and out into the community into real jobs," he said.
"This is going to give young people a clear direction and optimism about the possibilities after leaving school."
The school currently has 187 students enrolled in VET and school based apprenticeships and traineeships across a range of subjects including building and construction, business, electrotechnology, engineering, screen and media as well as beauty services.
Head Start is expected to deliver up to 1700 new apprenticeships and traineeships at 100 secondary schools across Victoria from next year.
The program will provide apprenticeships targeted at priority industries and traditional trades like construction, defence and health, and growing industries such as coding.