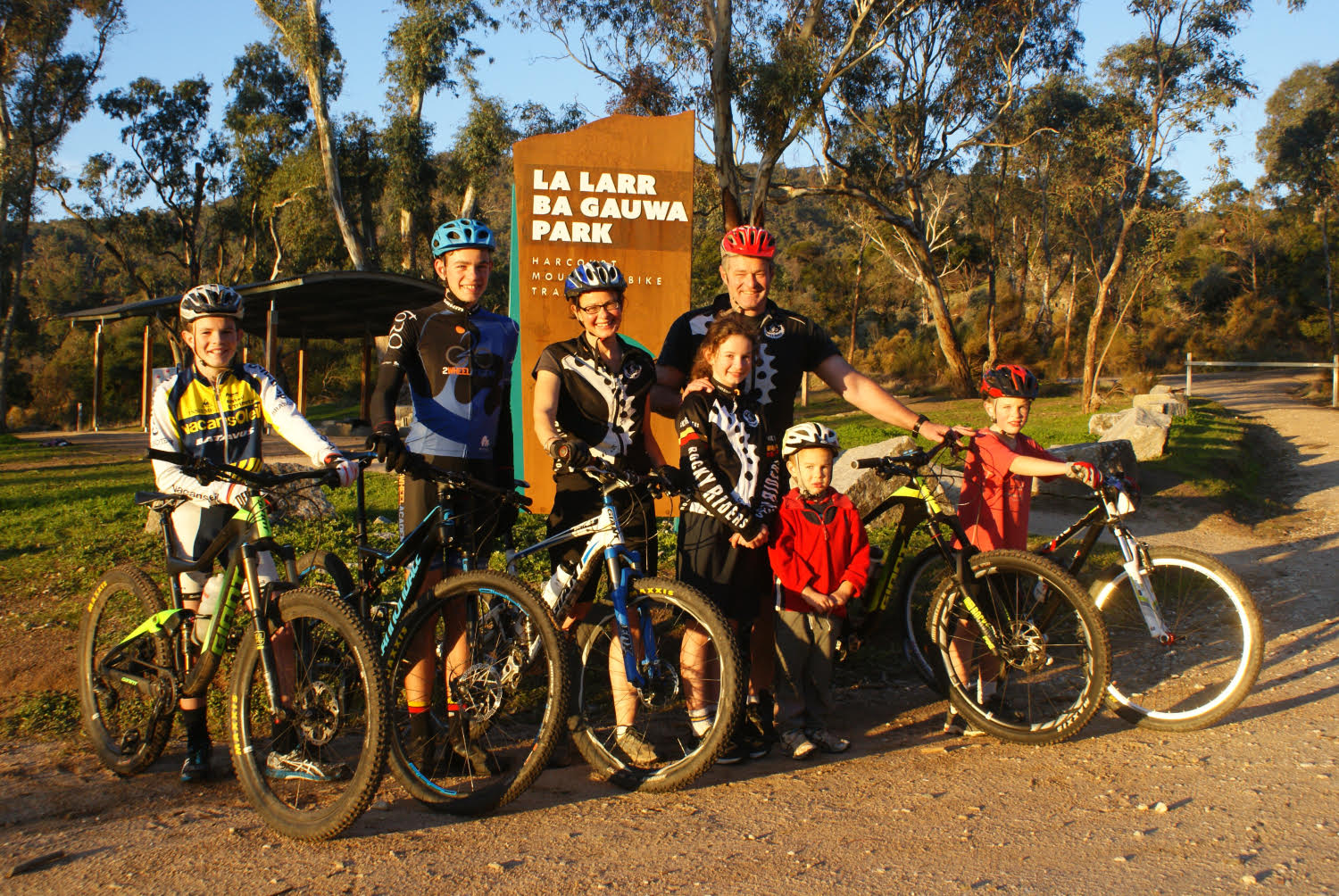 Harcourt's new mountain bike park hosts its first major competitive mountain biking event this Sunday.
The Goldfields Winter Series is expected to bring up to 140 riders to the scenic La Larr Ba Gauwa Park for the competition.
The competitive series is a new initiative of the Castlemaine Rocky Riders Mountain Bike Club and the Bendigo Mountain Bike Club.
Rocky Riders president and keen local mountain biker Colin Norris says this Sunday's competition promises some great spectator opportunities as well as plenty of top competition for riders across a wide range of ages and levels.
"The aim is to give our members an opportunity to participate in an interclub race," Colin says.
"We're expecting between 100 and 140 riders. We've aimed it mostly at local riders so Bendigo, Castlemaine, around here, but there will be a few ring-ins because people will be very excited about the first race at Harcourt I'm sure.
"The grade racing starts at 10.30am. The Dirt Squirts which are three-year-olds to eight-year-olds start at 10am and we have a Rec Rider category which is for people who have never raced before. So we're trying to cater for everyone.
"It's a great opportunity to see what mountain biking's all about."
Colin summarises the new bike park in one word.
"Awesome. I think that's the term that the young people use. The thing I enjoy is that it's more challenging than I thought it might be. Some mountain bike parks can be a little bit generic but I think Dirt Art who have built this Mountain Bike Park have really thought about it and used the natural features and it's scenic too.
"So many places you get and you just stop and you look out on the bike and you're looking at this old volcanic plain and it's just awesome. You've just got to climb the hill to get there, that's all."
The Goldfields Winter Series will also be returning to La Larr Ba Gauwa for another bout of competition on Sunday August 26.