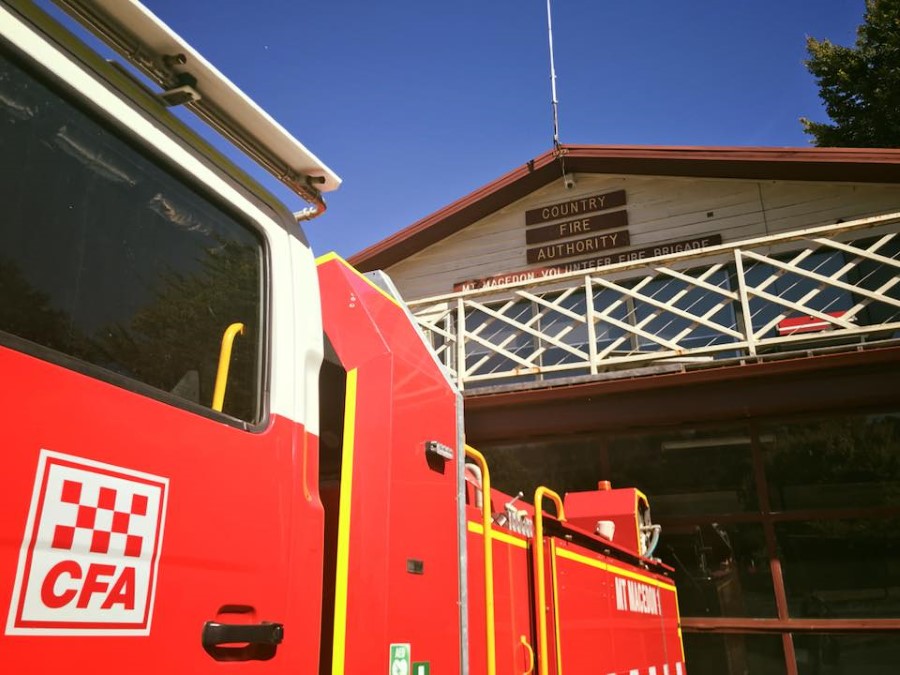 Plans for a $1.6 million upgrade to Mount Macedon Fire Brigade's existing station are now in doubt as proposals emerge for relocation.
The Express understands the brigade and Country Fire Authority have been in discussion over possible relocation to land between the entrance to Mount Macedon golf course and the Victorian Emergency Management Institute on Mount Macedon Road.
A station upgrade was promised in the Victorian State Budget and plans to extend the current facility had been developed over the past 18 months in partnership with RMIT and Melbourne universities.
A CFA spokesperson told the Express alternate options were being considered due to the size of the site and safety issues.
"This (new site) option is being considered due to a number of factors including the size of the current site and the inability to meet all occupational health and safety and access requirements for a public building at the current undersized site," they said.
"CFA is committed to providing the community and brigade facilities that will adequately provide for all the brigade needs into the future."
While the new site allows construction of a new and larger fire station, members of the community have questioned whether the move to the base of an incline would impact the brigade's response times.
Some have voiced that a "tin shed" would not be a fair replacement for the brigade's current brick building at 753 Mount Macedon Road, although details of the new station have not yet been settled.
Mount Macedon Brigade captain Tim Slattery said the brigade was seeking input from the local community and further information from the CFA.
"It was not our proposal to move down the road. We are seeking further information and we want to act in the best interest of the community," Mr Slattery said.
The CFA, unlike many other Victorian Government departments, holds property in its own right and has an obligation to sell surplus property.
A spokesperson for the CFA said proceeds of a Mount Macedon sale would be used to provide replacement or upgraded stations and amenities for across 1200 CFA brigades in the state.
The Mount Macedon Fire Brigade negotiations come after firies in the east fought the CFA earlier this year on the proposed sale of the Romsey Group Headquarters at the old courthouse in Stawell Street.