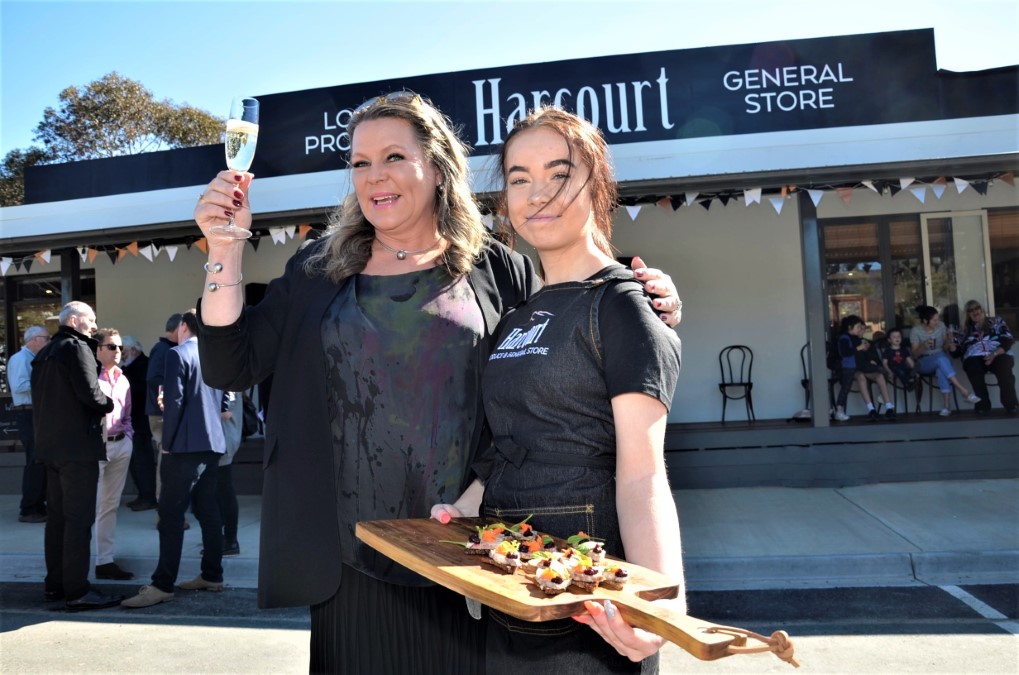 It was a champagne, cider and canapés event as the new Harcourt Produce and General Store opened on Friday.
"Employment, economic development and collaboration," said owner and chef Annette Larsen Rae when asked about the vision she had for the new venture that will showcase regional produce and wine to visitors.
"Everybody has been backing me up in this vision."
Over recent months Ms Rae has completed extensive renovation of the building that fronts Harcourt's Harmony Way.
The store had been closed for 18 months after she purchased the building and set out to realise a long-held vision to create an inviting new visitor experience showcasing high-quality local produce for which the Harcourt valley and Mount Alexander foothills are renowned.
This notably includes local ciders and wines with the venture's wine hub aimed at raising the profile of local wines and enabling smaller local wineries who do not have their own cellar door to promote their wine directly to the public.
"This is going to be a hub for produce and it's the whole region that we want to promote," Ms Rae said.
"We already have a very good vibe."
The venture has been supported by a $10,000 investment from the state government through the third round of the Wine Growth Fund.
Bendigo West MP Maree Edwards attended on Friday to do the honours and declare the new business and attraction officially open, as a large portion of the Harcourt community turned out for the opening.
Ms Edwards said the growth of visitation to the Harcourt area had been "astonishing" since the opening of the Harcourt Mountain Bike Park.
"We are getting more people coming to Harcourt than ever before," she said.
"This is going to be a hub for Harcourt."
Local councillors including mayor Cr Bronwen Machin was among dignitaries attending to show their support for the new venture.