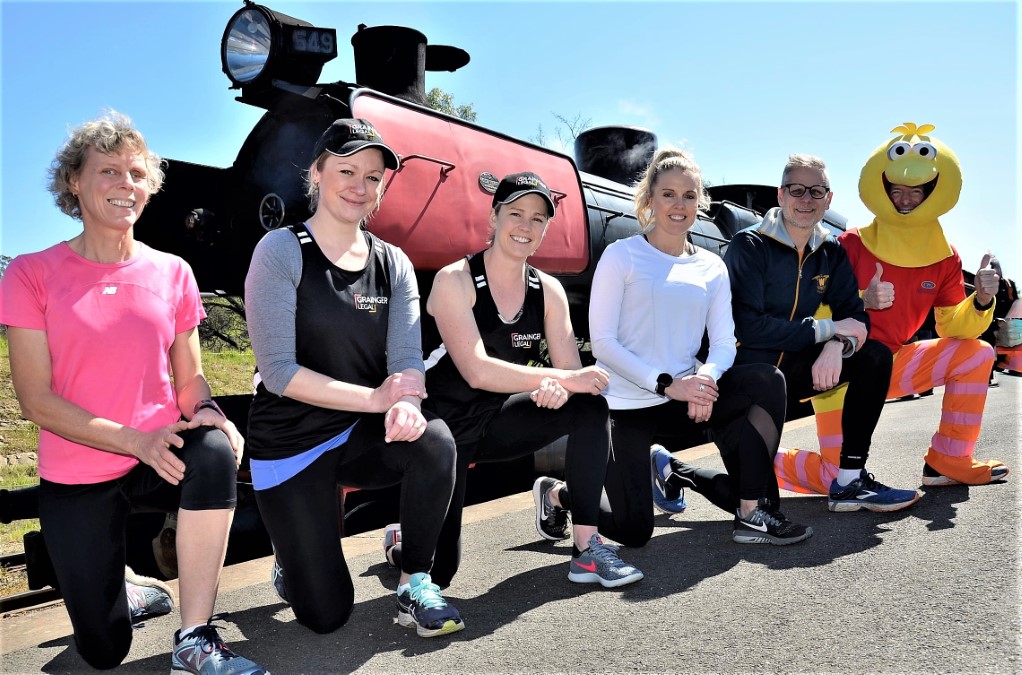 This Friday public holiday is a big one for Castlemaine as the town hosts hundreds of runners for the annual Run The Maine.
Event director Gavin Krasner says the half marathon course has been particularly hitting the mark with strong registrations from runners keen to tackle the 21km distance that will follow the Maldon to Castlemaine rail trail, with entrants invited to catch the vintage steam train out to the Maldon start line.
"We've already got just over 140 runners registered for the half marathon," said Gavin speaking to the Express mid-last week.
Among local runners who'll be tackling the half marathon is lawyer Caroline Grainger of Grainger Legal.
Caroline is just one of Grainger Legal's 15-strong running team whose members are also taking on the 10km course with others tackling the 5km run/walk course.
"I'm excited – and a tad sore," laughed Caroline who's been notching up plenty of training in preparation for RTM's half marathon, which will be her first after previously sampling the 5km option.
"I'm off to get a massage," she said.
"I'm stepping it up a bit this year. We've been training for about three months and it's a great track.
"It's so well organised and the community support is amazing."
Coinciding with the state's AFL grand final public holiday, this will be the 11th running of Run The Maine, which has become entrenched as a valuable fundraiser for Castlemaine Health.
On the practical front, the event's director is advising runners to get along to Camp Reserve – where the event will this time be based – early on the day.
"I'm encouraging people to come early to collect their bibs because we'll have in excess of 500 runners," he says.
"I also want to let runners know there will be free secure baggage storage available."
Organisers are also advising runners, supporters and spectators to bring warm clothing along to enjoy the lively evening program of entertainment lined up for Camp Reserve to coincide with the event's new twilight finishing.
"Come for the run, stay for the fun," Gavin says.
The starter's gun on the first race of the day – the half marathon – will fire close to 3pm.