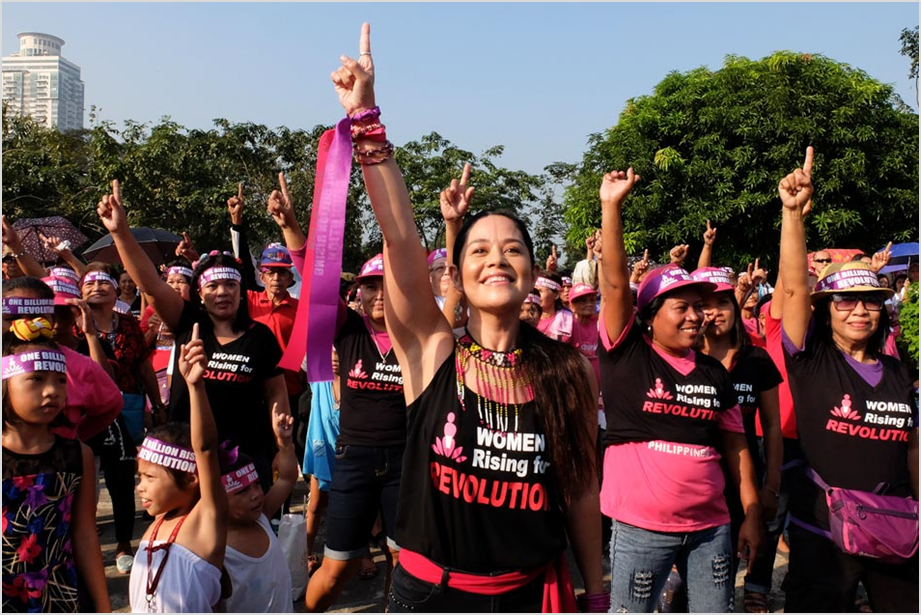 Let us rise, resist, unite and dance together to kick off the annual 16 Days of Activism against Gender Based Violence.
Recognised globally each year, the 16 Days of Activism runs from November 25 to December 10, beginning on the International Day for the Elimination of Violence against Women.
This year, the Macedon Ranges Family Violence Network is hosting a launch event in Kyneton on Monday November 25. Part of the launch will be a 1 Billion Rising Dance; so in the lead up to the event, MRFVN is offering free dance lessons to teach the '1 Billion Rising' dance to local community members.
Since 2012, the '1 Billion Rising' dance has been taught and performed around the world as part of peaceful activism against gender-based violence.
"This is an exciting opportunity for community members to take part in actions to prevent violence against women and children," said Rhani Dean Talbett, MRFVN Cobaw Community Health representative.
"Through dance, we can come together and kick off the region's many and varied activities as part of the 16 Days of Activism."
The MRFVN is a network of the Central Victorian Primary Care Partnership inclusive of stakeholders in the community who are committed to the prevention of violence against women and children as a key priority health issue. A large part of their work is addressing the gendered drivers of violence against women, including challenging beliefs and behaviours that are disrespectful to and about women; low support for gender equality; and adherence to rigid or stereotypical gender roles, relations and identities. The 16 Days of Activism activities and events are examples of just some of the primary prevention work that the MRFVN coordinates.
DANCE CLASSES
Sas Cook from Movement Zone Dance Studio will be teaching three classes in the lead up to the launch event. The dance classes are free and accessible to anyone who wants to participate; no dance experience is necessary.
"I feel very honoured to be a part of this year's 1 Billion Rising dance….check out the class information and be a part of this global event," Sas said.
The MRFVN encourages all community members of all abilities to come along and learn the dance to perform at the 16 Days of Activism launch event.
The '1 Billion Rising' dance classes will be held on Thursdays, October 31, November 7 and 14, from 1pm – 2pm at the Kyneton Mechanics Institute.
Enquiries to Carolyn Neilson, CVPCP on 0439 550 904 or rhani.dean-talbett@cobaw.org.au.