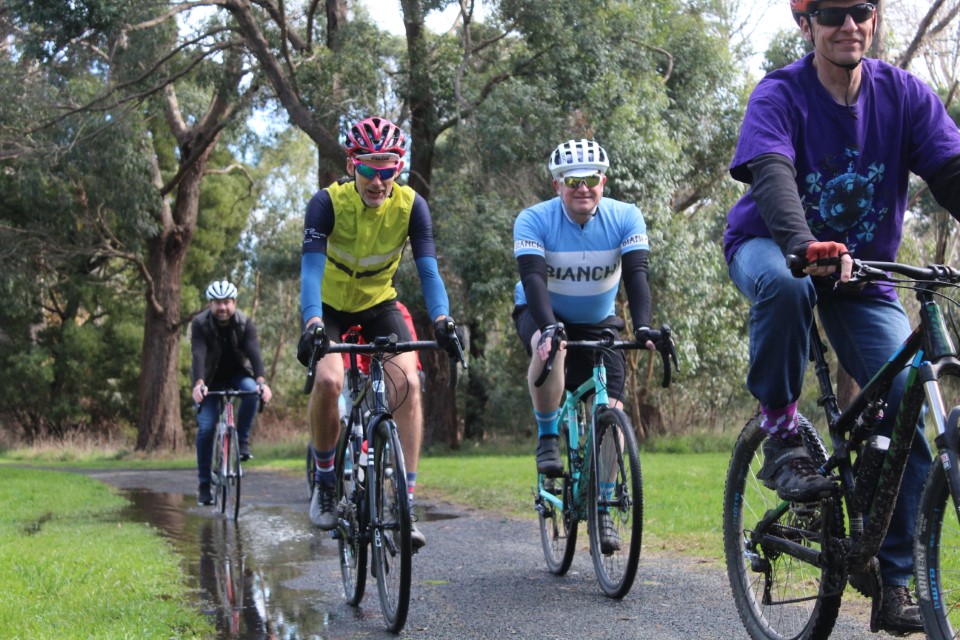 Construction on a Macedon Ranges shared-use trail will soon begin with the state government announcing $8.75 million towards the project last week.
Woodend's cycling community has welcomed the move following years of residents "crying out for more options" to cycle and walk safely between towns.
Spanning about 23 kilometres, the Macedon Ranges Trails Project will provide links connecting Woodend, Macedon, New Gisborne and Riddells Creek.
The project aims to encourage physical activity, economic benefits and provide safer transit options between towns without the need to get behind the wheel of a car.
Woodend cyclist Jem Richards expects the trail will help grow the number of recreational riders as a route away from busy and dangerous roads.
"I don't want to get into the car to do a short trip unless I really have to and I'd like my kids to feel the same way but I wouldn't let them ride to Macedon at the moment. When this trail is down I hope they'll be able to do that quite happily," he said.
"We've seen a lot of people taking up cycling right now. We want that to grow for both locals and people coming into the area. This is really exciting."
Macedon MP Mary-Anne Thomas said the trail would enhance the vibrant and varied tourism offerings and improve community health and social inclusion.
She said it would allow users to hook into local events, sample local food and produce and even consider an overnight stay within the Macedon Ranges towns.
"We need to be investing in projects now that will not only help our local economy recover from the coronavirus pandemic but will benefit our community into the future," she said.
Macedon Ranges Shire Council will contribute $1 million to the project and begin working with public land managers to finalise the design.
Council's director of assets and operations Shane Walden said a project plan would need to be developed with works expected to start in the next financial year.
Companies engaged to complete the work will be required to find new employees through government initiative Working for Victoria in the first instance.
Rail trail still in sights
While the Macedon Ranges Trails Project has been secured, the council continues to advocate for funding for a planned Daylesford to Hanging Rock rail trail.
The project's feasibility study estimates the rail trail will generate $2-$4.1M yearly in direct and indirect expenditure and support 25-51 new jobs.
The rail trail would be expected to attract about 6690 local visits yearly and up to 62,580 visits from domestic and international tourists.
Mr Richards said the benefits were many and he didn't want to see the Macedon Ranges get left behind.
"We've seen a lot of dollars in the state going to different areas for cycling infrastructure and if we don't invest in the Macedon Ranges we'll see people going to other areas and spend their tourism money there…we'll get left behind if we don't do it," Mr Richards said.
The Daylesford (Tylden) to Woodend, Kyneton and Hanging Rock experience is proposed as a shared-use trail experience linking rural landscapes, towns and heritage along disused railway lines through Woodend, Kyneton and Hanging Rock. It is expected to link with the Macedon Ranges Trail at Carlsruhe, near the old Carlsruhe Station.