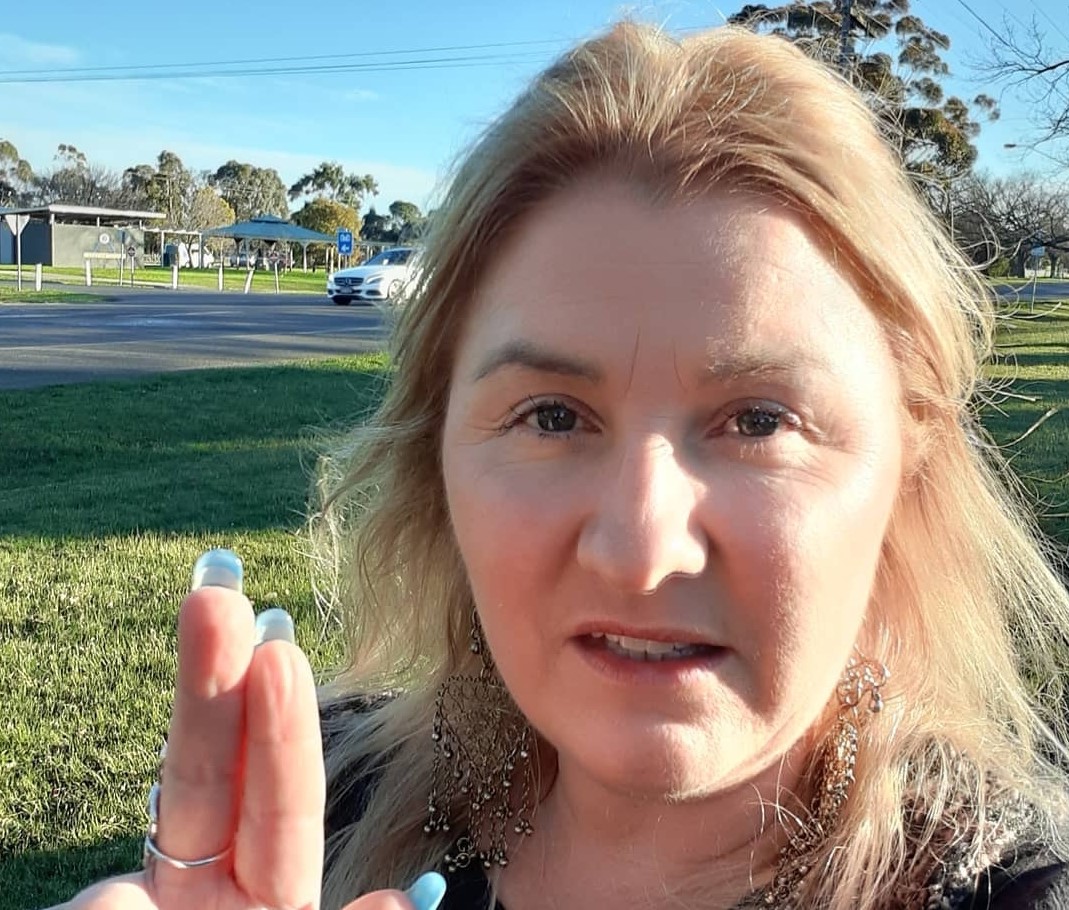 The Melbourne woman causing outrage at the centre of an anti-mask Bunnings protest has attempted to spread her message in Macedon Ranges.
Dubbed 'Bunnings Karen 2.0', Elizabeth 'Lizzy' Rose had gloated on social media about her travels out of lockdown, with face mask-free, to country towns like Romsey on Saturday.
Her road trip came just one day before she created a scene at Bunnings Warehouse in Maribyrnong; refusing to wear a face covering, while filming and, what some have described as, antagonising staff.
The Keilor-based psychic's actions have left many fuming and feeling vulnerable as coronavirus cases continue to climb, including Macedon Ranges which had recorded 12 active by Tuesday morning.
But Lizzy was remorseless, taking to social media with part two of what appears to be a campaign: "I visited numerous country towns today, my last stop was Romsey.
"It was wonderful to get my nails done and chat with the locals about the truth of the coronavirus agenda and to encourage people to say NO to wearing a forced facial muzzle of compliance."
Lizzy says she has medical exemption for not wearing a mask and has encouraged others to visit their doctor to do the same, claiming the move "takes a stand against oppression and dictatorship".
She seemed fine with complying to wear a face mask if it meant she could get eyelash extensions at a salon on June 12, which she documented on social media and has since told media outlets "was about choice".
Days before her beauty appointment, she had taken to social media wearing a mask and gloves, sending her "strength, energy and support" to healthcare professionals and urging them to "stay protected and stay safe".
Lizzy's medical exemption doesn't explain her trip out of the lockdown zone to get her nails done – not one of the four government approved reasons to leave home.
Macedon MP Mary-Anne Thomas was not afraid to call out the behaviour and directly addressed her social media post.
"Your behaviour is selfish and puts the health of the community I represent at risk. Please do the right thing and stay at home," she said.
The incident has added to some cries for Macedon Ranges to go into lockdown like neighbouring Mitchell Shire, which was sent into a six-week lockdown sitting at about seven active cases at the time. Mitchell had 15 active cases yesterday morning.
Macedon Ranges also borders Hume, which had 392 active cases yesterday. Its northern neighbour, Mount Alexander, had one active case yesterday and still awaits hundreds of tests following an outbreak at Don KR Smallgoods last week that so far links 10 cases.
The Midland Express has made multiple attempts to contact Lizzy but has been unable to reach her.