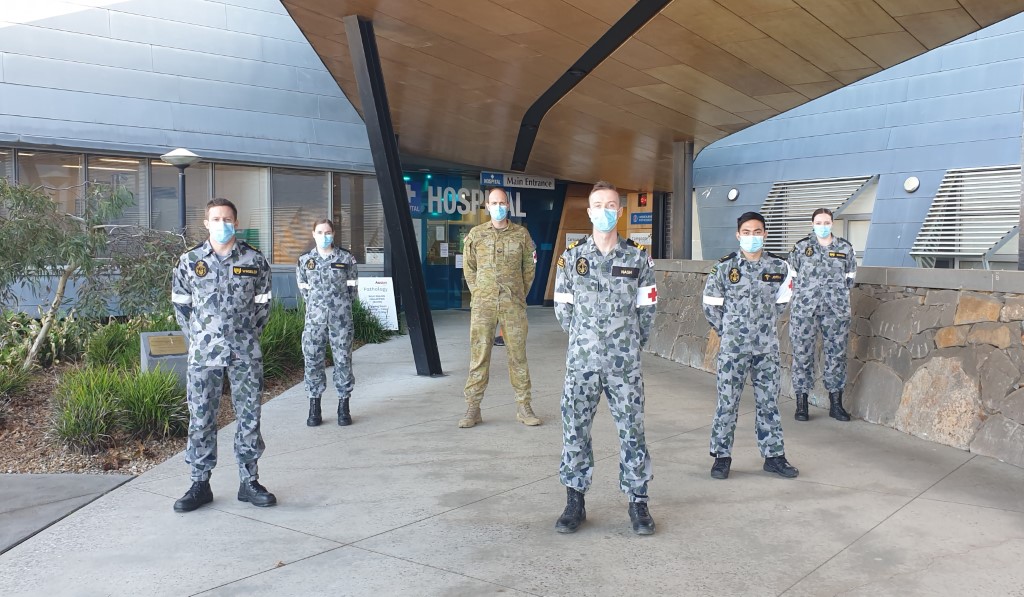 Six members of the Australian Defence Force have been deployed to help assist nursing staff at Kyneton Health's COVID-19 screening clinic.
The Respiratory Assessment Clinic at Kyneton Health is one of two clinics operated by Central Highlands Rural Health. The other clinic is in Daylesford.
Since opening at the beginning of April, Kyneton Health's Respiratory Assessment Clinic has tested more than 8500 patients for the coronavirus. The clinic is currently open every day between 8.30am – 4.30pm.
Central Highlands Rural Health's deputy chief executive officer Phil Catterson has welcomed the support of the Australian Defence Force personnel, giving nursing staff an opportunity to catch their breath from the demanding workload.
"Every day, we have three to four nurses swabbing, four to six nurses on the phones booking appointments and our administration staff supporting the clinic with patient records. This is on top of an already busy Acute Ward and Urgent Care Centre."
"The numbers in the clinic are increasing daily – last week we saw an average of 160 patients each day. This kind of workload can take its toll so we're very grateful that the ADF team has come to assist our nursing team. We can roster in some much-needed days off for our nurses," Mr Catterson said.
ADF officers will help with swabbing patients and triaging those calling to make an appointment for testing. The ADF personnel have medical, nursing and clinical skills and will be in Kyneton for the next two weeks.
Kyneton Health has appointments available every day for testing for those with symptoms of the COVID-19 or as directed by the Department of Health and Human Services. Patients are asked to call ahead between 8.30am and 4.30pm on 5422 9900 to book in with a nurse and secure an appointment time.