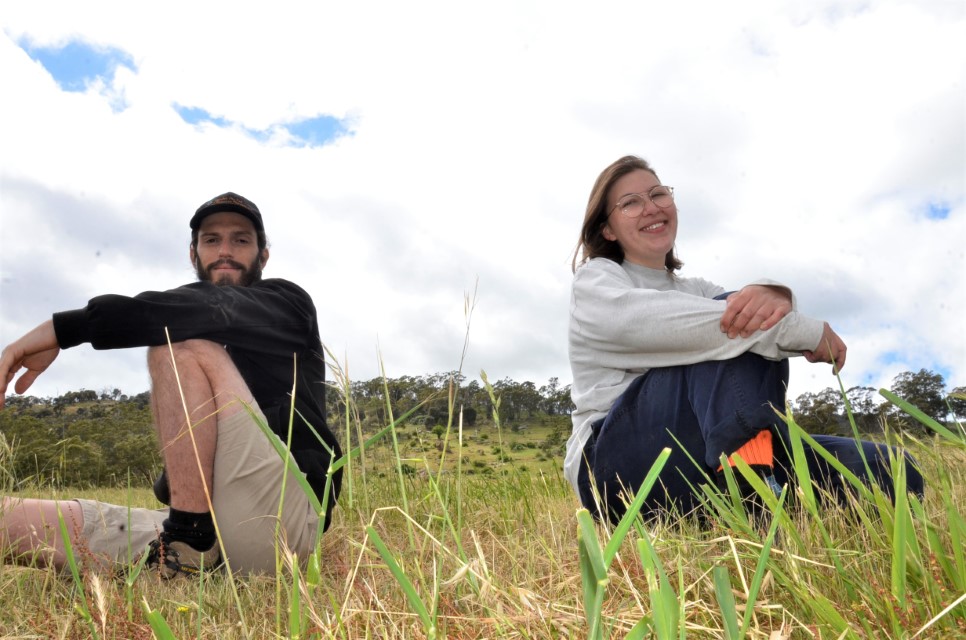 Work has begun to establish an Indigenous Bush Tucker Farm at Harcourt.
"I'm confident to say we'll probably get going just before Christmas," local Dja Dja Wurrung man, Harley Douglas said.
Mr Douglas is shouldering the role of farm manager, while Castlemaine-based Gunditjmara person Claire Barker will be garden manager and says they're particularly looking forward to the cultural and educational aspects of the new venture.
"Getting people out here, connecting with Country and having conversations around the plants and really getting into the education," they said.
"I'm really excited to get the plants back in the landscape," Mr Douglas said.
"We're looking to bring in plants from all over Australia.
"We've already begun preparing the site. We've mulched the entire site."
The niche cultural farming venture aims to provide employment for Indigenous youth locally while growing traditional native food plants and foods for sale and cultural education.
It's being established on a scenic 2.6-hectare former orchard site made available by the Henry Family of Henry of Harcourt cidery.
The new farm is also poised to become a significant Indigenous cultural education and tourism attraction with workshops and site tours for the wider public part of the long-term vision.
Owned and operated by Nalderun Aboriginal Service, the bush tucker farm has received one of the state's new $200,000 Djakitjuk Djanga grants aimed at helping eligible Aboriginal businesses establish commercial native plants for food and botanicals.
Having played a key role in applying for the grant, local Indigenous woman, Nalderun's Aunty Julie McHale, will be sharing her knowledge of bush tucker plants, a large variety of which she already grows at her own private garden.
Aunty Julie says the new bush tucker farm represents an extension of Castlemaine's successful local Indigenous catering business, Murnong Mammas.
And Aunty Julie's own private bush tucker garden and the work of Murnong Mammas are set to feature on ABC TV's Gardening Australia this Friday, November 13.