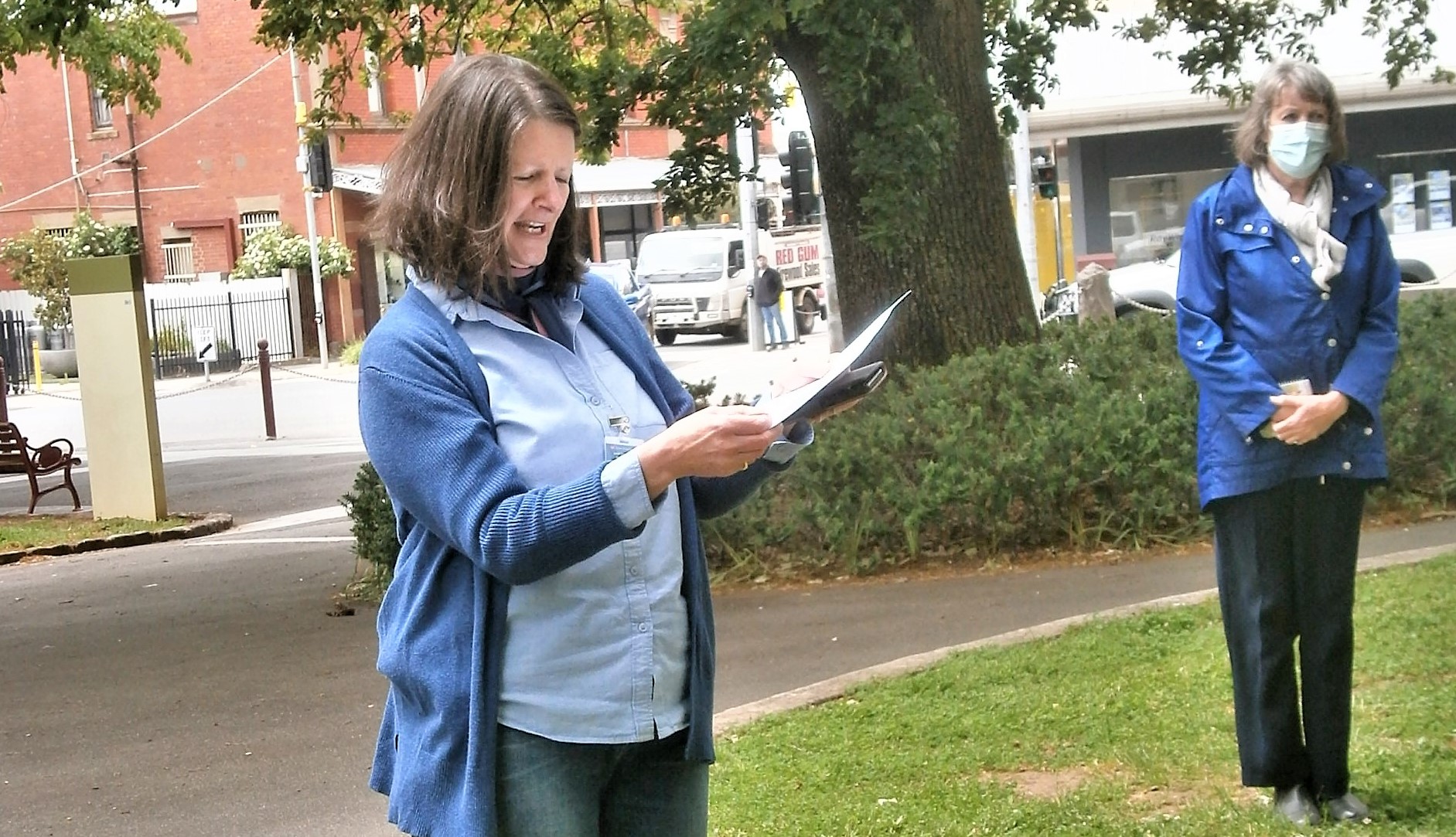 The local government election rested on a knife-edge in two of Macedon Ranges' three wards, with first preference numbers too close to call and results determined by preferences.
Annette Death swept to victory early in East Ward heralding a strong desire for Riddell representation, the first of just two candidates to achieve the required quota on first preferences alone, followed by South Ward's Rob Guthrie who campaigned on a ticket of dissatisfaction with Gisborne's future planning.
Three renominating councillors were returned (Jennifer Anderson, Janet Pearce and Bill West) while two (Natasha Gayfer and Henry Bleeck) were unsuccessful, and six new councillors elected, two of whom (Rob Guthrie and Geoff Neil) had previously served on the council.
In order of election, West Ward councillors are Jennifer Anderson, Janet Pearce and Mark Ridgeway. East Ward councillors are Annette Death, Bill West and Geoff Neil, and South Ward councillors are Rob Guthrie, Dominic Bonanno and Anne Moore.
Jennifer Anderson was first across the line for West Ward after the tightest contest the ward has seen in living memory with a margin of just .01 per cent between three of the four top-polling candidates in the first-preference count.
Greens candidate Lenka Thompson rounded out the top four (with the three successful candidates) but was ultimately eliminated during preference allocation. Wes Turner ran a close fifth.
Anderson, a former three-time mayor, was relieved to secure her third term following a nail-biting preference distribution.
"I'm looking forward to re-engaging with the community again – it's a vital role of council," Cr Anderson said.
Rob Guthrie, a former councillor for almost 10 years until 2012, held a comfortable lead in the race for South Ward.
He told the Express that community dissatisfaction with the draft Gisborne Futures strategic planning document made him put up his hand again.
"I wanted this to be a referendum on that document and I believe with 28.6 per cent of the primary vote I achieved that," he said.
"What this council hasn't been doing is listening to the community, that document is exactly the opposite of what the community wants."
Ms Death highlighted economic recovery post-COVID, carbon neutrality and crucial planning decisions like the Riddells Creek Precinct Structure Plan as the greatest challenges for the shire over the next four years.
"We live in a great place with innovative, hardworking and dedicated residents who care about where we live and I look forward to supporting them," she said.
The new councillor group will be sworn in at a ceremony at council's Gisborne Administration Centre at 40 Robertson Street on Monday November 16. The ceremony will include a Welcome to Country and Smoking Ceremony by Traditional Owners, weather permitting. Due to COVID-19 restrictions, the ceremony will only be attended by councillors and council staff but will be livestreamed on council's website from 6pm.
The mayor will be elected at a scheduled council meeting in Gisborne on Monday November 23.
The new council's next meeting will be the scheduled council meeting in Gisborne on Wednesday November 25.
Both meetings will be livestreamed and available to view at mrsc.vic.gov.au/livestream

HOOD FOR TRENTHAM

In the Hepburn Shire Council election, Trentham's Brian Hood swept to victory in a three-way Coliban Ward contest, ousting outgoing mayor Licia Kokocinski and Ethan Brown in third place. Mr Hood campaigned strongly on a better financial deal for Trentham from the council.
Don Henderson (Creswick) was the only councillor returned. Four of the six newcomers are supported by the recently formed Community Voice organisation.
* See last Friday's Castlemaine Mail for details of Mount Alexander Shire's new council.