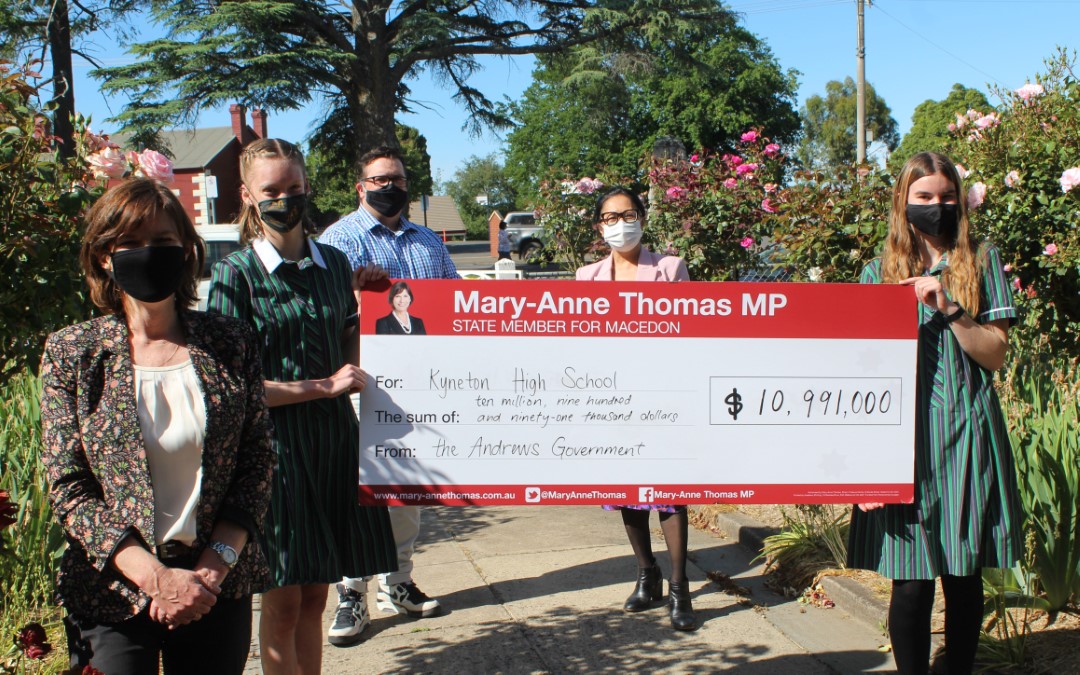 Kyneton High School will receive a $10.991 million upgrade as one of Macedon Ranges' big winners in the Victorian Budget 2020/21.
Making the early surprise announcement last week, Macedon MP Mary-Anne Thomas said the upgrade would include modernising the school's Block J, Block I and Science Block.
"It's important that kids in this community to have access to the very best facilities that promote confidence in the kids themselves," she said.
"These facilities are about ensuring every student here has the opportunity to reach their full potential and will build on what is already being achieved at Kyneton High."
The upgrade follows a $10.5M modernisation project for the school that saw the school's innovation and training hub open last year to offer a range of STEM and VCAL subjects.
Kyneton High School principal Ana Rees said the funding would help to bring some of the school's other buildings to the same standard and improve student learning.
"This is particularly good news for those really important science subjects in specialist areas so that they can be up to the standard that would help our students to be able to prepare for an excellent start in those careers," she said.
School president John Doyle welcomed the boost that would foster the school's growing science program that has been a drawcard for many families – including his own.
"To see that this funding is going into science wing to give us the facilities and provide what we need to the children of this area is amazing," he said.