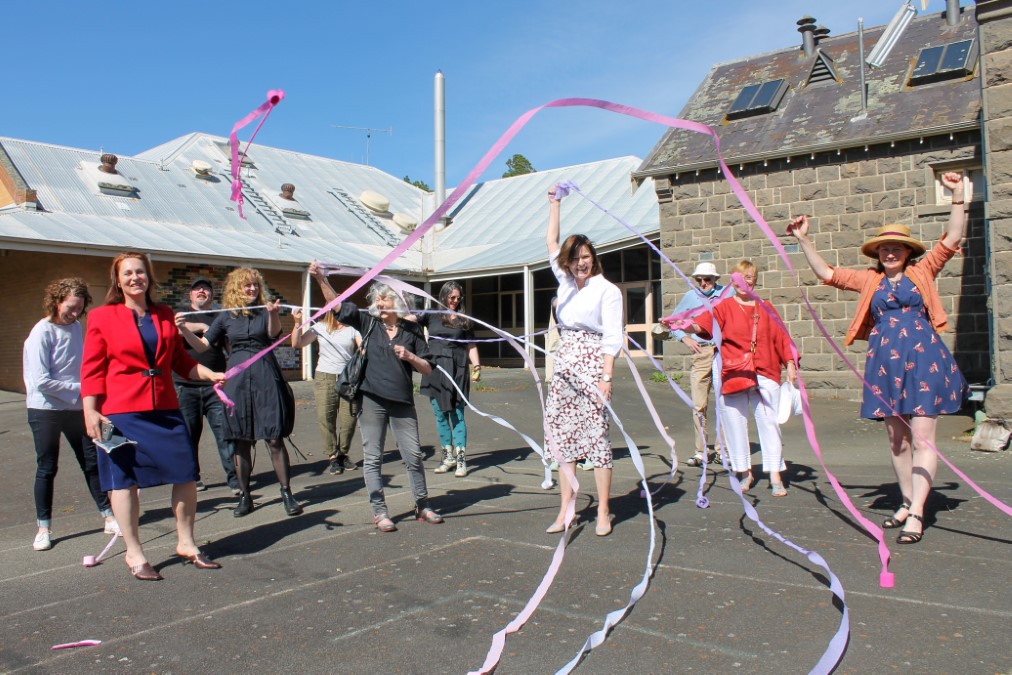 The old Kyneton Primary School will be transformed into an arts space for touring exhibitions thanks to a $12 million investment from the state government, but just who will manage the site is yet to be revealed.
Three local community groups vying for management of the 1.2-hectare site – the Kyneton Town Square Co-op, Kyneton Community House and the Social Foundry – were unsuccessful in their bids, with the government last week confirming it was negotiating in confidence with a preferred land manager.
In 2018 Premier Daniel Andrews made a commitment that the site, which includes heritage and non-heritage buildings and a large outdoor green space that adjoins the town square, would continue to be a public space.
Macedon MP Mary-Anne Thomas said last week's budget announcement would ensure necessary upgrades could occur to create the new exhibition space and further cement central Victoria's reputation as an arts and culture destination.
"I'm proud that this funding matches our community's ambition for this hugely significant site – and I look forward to continuing to work with the community to see the site reach its full potential," she said.
The exhibition space will complement existing public and private art galleries, workshops and other creative events across central Victoria.
Bryanna Sandercock, a board member of Daylesford Macedon Ranges Tourism, said the new exhibition space was an exciting tourism development for such an iconic site in the centre of Kyneton.
"The creative arts are one of our region's four key brand pillars so supporting the arts in this way is really exciting for our region," she said.
"Per capita we have a really high number of professional artists and artisans in this region, so giving our creative community a home, an exhibition space and a place to come together is surely going to be a win for the local economy."
Ms Sandercock acknowledged Kyneton's loss of the Lost Trades Fair to Bendigo due to the event's space requirements and said she hoped this new exhibition space would be able to support artisans as well.
"The model of how that would work we're still yet to see, but there is certainly space to support all those artisans as well," she said.
Expressions of Interest from organisations, groups or individuals with the skills, experience and vision to create a vibrant, sustainable place in the heart of Kyneton were sought earlier this year.
Six EOIs were submitted and each underwent assessment by a panel of representatives from the Department of Treasury and Finance, Department of Environment, Land, Water and Planning, Department of Premier and Cabinet and an independent auditor.
While local community group submitters were disappointed they were unsuccessful in their bids, Ms Thomas said there was plenty of room for many community aspirations to be met at the site.
More on this to come.