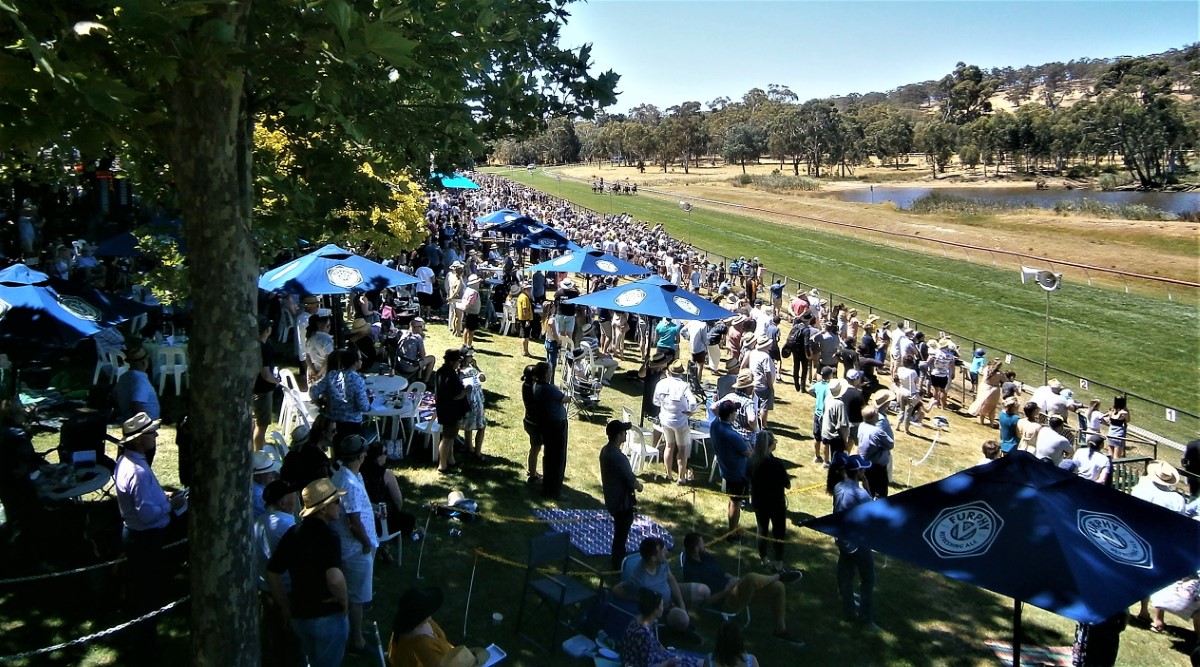 The traditional New Year's Day race meeting that draws thousands of people to Hanging Rock is being transferred to Kyneton.
The Kyneton and Hanging Rock Racing Club investigated all possible options to enable the drawcard January 1 meeting to take place at 'The Rock', but found it would be too difficult to hold the meeting there with COVIDSafe restrictions still in place.
On Friday, the racing club notified its members of the decision to transfer the meeting to the Kyneton course, outlining the background to the decision, but expressed the hope that the scheduled Australia Day meeting could still go ahead – subject to approvals – at Hanging Rock.
Club general manager Jon Dight said Racing Victoria and the state government's relaxation of restrictions regarding crowds at race meetings was welcomed, with the club excited about the prospect of having spectators at its meetings again. They have been prohibited since March this year when the COVID-19 pandemic began to spread.
He said racing clubs and event organisers were faced with the question of whether or not they can comply with COVIDSafe measures and still provide the public with a worthwhile and satisfying race day experience.
Under current rules for outdoor events, attendees are required to be ticketed, seated, and limited to less than 1000. The public must be distanced from industry participants.
"With these specific restrictions still in place for the New Year, the management and board of the club have determined that complying with the current restrictions at Hanging Rock Reserve is incredibly difficult, and would impede on our ability to provide a great customer experience," Dight said.
Weighing everything up, the club approached the industry and arranged to transfer the New Year's Day meeting from Hanging Rock to Kyneton.
The club emphasises it has not yet made a decision about Australia Day.
"We will determine over the coming weeks what restrictions are removing and whether we can run a relatively normal race meeting at Hanging Rock," the general manager explained.
Under the present restrictions, spectators must remain seated, and cannot leave their seats and head down t the rails to watch the horses, or visit the mounting yard or stabling area.
Attractive racing packages for New Year's Day at Kyneton have been arranged. It is pre-booking only, with no walk up entry on the day permitted. Contact the club on 5422 1866 for further information.
This will not be the first time a Hanging Rock meeting has been transferred to Kyneton over the years, for a variety of reasons.
The race club has reported an upsurge of interest in attending Kyneton on January 1, since the transfer decision was made.
Many people, both from the Macedon Ranges and Melbourne, have made New Year's Day at 'The Rock' a priority each year. Racing has been held at the popular venue since the 1880s.