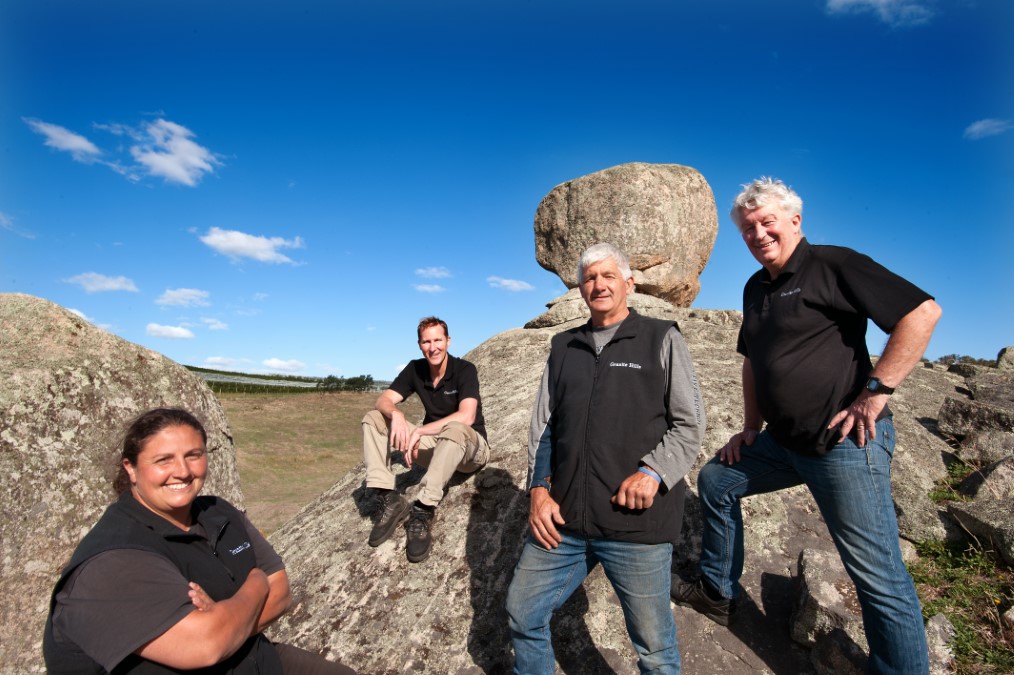 Cellar doors across the Macedon Ranges are holding a series of events this month as part of the new Summertime Fling Festival.
Three weeks of events promoting everything wine, food and fun are underway and will continue until January 31.
The Macedon Ranges Vignerons Association is running the event to encourage lovers of wine and food to take a well-earned break and share fun in the fresh air and scenic wide-open spaces.
"This is a great opportunity for people to reconnect with people they may not have seen for a long-time in an easily accessible, central location – that also happens to be stunningly picturesque," said Jennifer Ward, Macedon Ranges Vignerons Association committee member and organiser of the festival.
"It also provides a wonderful opportunity for people to try somewhere different. Many have been to the Yarra Valley and Mornington Peninsula – perhaps give the Macedon Ranges a try."
There are a range of wineries taking part including Gisborne Peak, Mount Towrong, Granite Hills, Cobaw Ridge, Double Oaks, Hunter Gatherer, Lyons Will, Parkside, Wombat Forest and Zig Zag Wines, among others.
The Macedon Ranges has a unique climate for a wine-growing region in Australia. The region is a cool to cold climate by world standards, similar to the Rhone Valley in France. As a result, the region offers wine with delicacy and finesse, limited in quantity and exceptionally high in quality.
James Halliday describes this as 'one of Victoria's best-kept wine regions'.
Whether you love the cool-climate classics like fine sparkling, chardonnay and pinot noir or like to try exciting new varietals, they are all unified by the influence of the region and the Macedon Ranges vignerons are stamping their authority on artisanal wine.
Over the festival, you'll discover these small and diverse wineries and vineyards hidden away in the natural landscape, in settings with breathtaking views of Mount Macedon, through the Pastoria Valley to the Cobaws. They can be found on charming roads less travelled and yet still only an hour from Melbourne.
Visit macedonrangeswine.com.au for tickets and more information.