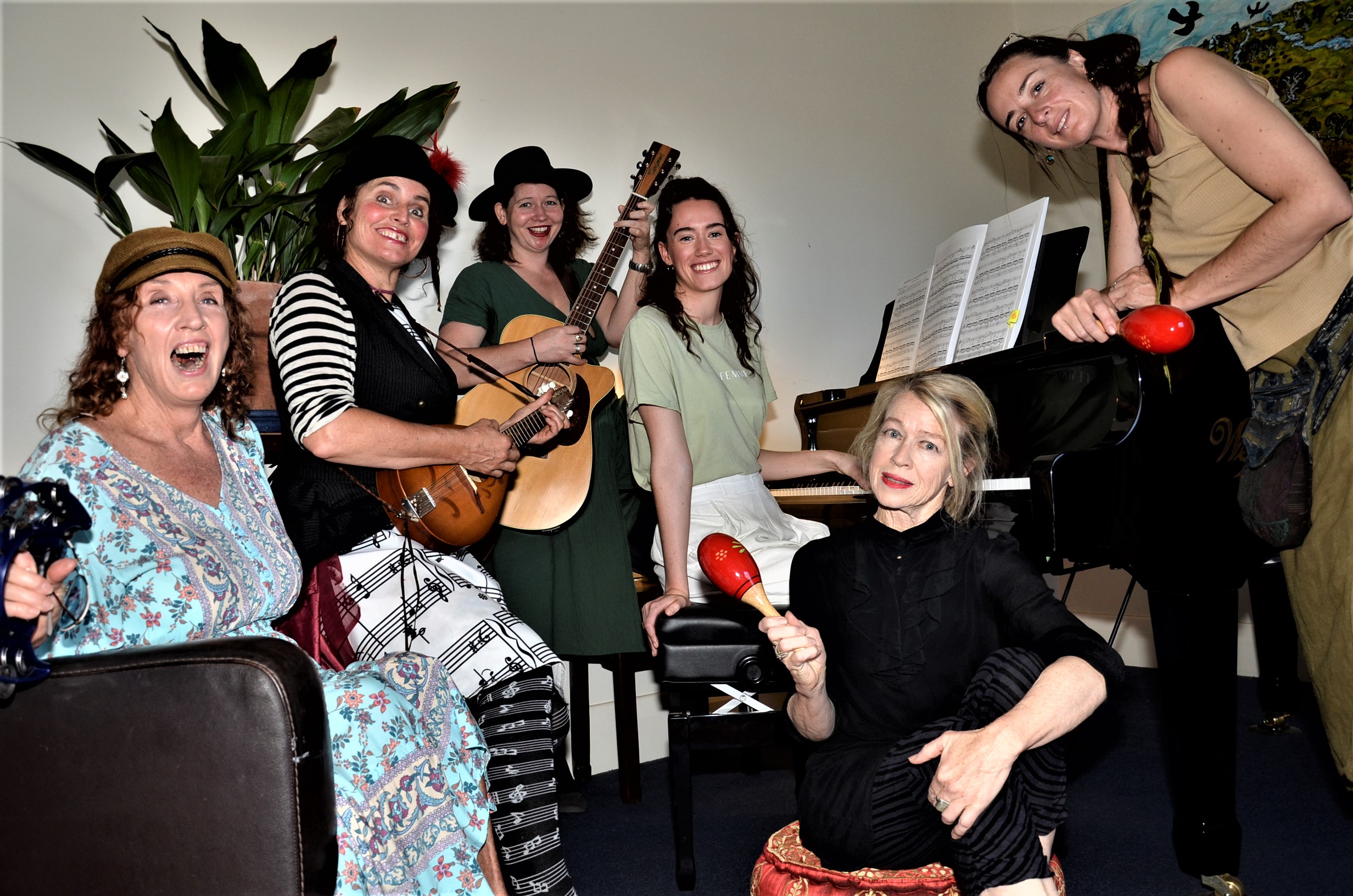 In keeping with the purpose of International Women's Day, which is a global day created to celebrate the social, economic, cultural and political achievements of women, Castlemaine's Cate Mercer has invited local female musicians, singers and songwriters to come together to share words and song.
"In the past few years, Kavisha Mazzella organised a coffee morning event, which was traditionally held at the Theatre Royal for women to celebrate together, but as she is now living in Western Australia (although we are all looking forward to when she returns!), I have picked up the baton, so-to-speak," Cate says.
This new event will be a little different however, as along with a few songs each musician will play, Cate will be asking each woman to share a bit about what it takes to be a female musician these days.
"Having played a bit of music myself, and looking at the stats, we really should be supporting women as much as possible. I really take my hat off to women who are playing and doing gigs regularly. There is so much in just keeping on doing it – but you have to really love it," she says.
So what do the stats say? An article published by the ABC in March 2019 notes that the gender gap is narrowing, with an example given of 50 per cent of acts on Falls Festival's 2018/2019 lineup featuring at least one woman. Still, only 21 per cent of the top 100 most-played tracks on Australian radio stations in 2018 were by solo female acts or all-female groups. On the Australian Women in Music Awards website, they say women working in contemporary music is one of the least researched areas of the Arts.
"There is something about a women's voice that touches us in a different way, and personally, I am so grateful for women who embrace this aspect of themselves, let alone show their vulnerability and then take this out into the public domain. It's really special," Cate says.
The event will be held in The Coolroom at the newest venue in town, the Northern Arts Hotel, and is shaping up to be an interesting and fun evening.
Performers on the night include Meg Nightjar, Maya Rose, Maggie Jackson, Christine McCue, Catherine Koerner, Madeline Hudson, Angela Mitten, Mandy Connell, and hosted by Cate Mercer.
All groups and levels of the community are encouraged to go along, and in keeping with the 'female' flavour, men are asked to either wear a frock, a skirt (or kilt), a scarf or piece of jewellery to reflect their feminine side. An additional basket of scarfs will be available at the door.
"I am looking forward to gazing out at a colourful and flowing audience," Cate says. "It's going to be amazing."
Note: Entry fee $10 at door and tickets also available via Eventbrite.
Funds raised will be donated to Freedom United, the largest community dedicated to ending human trafficking and modern slavery.