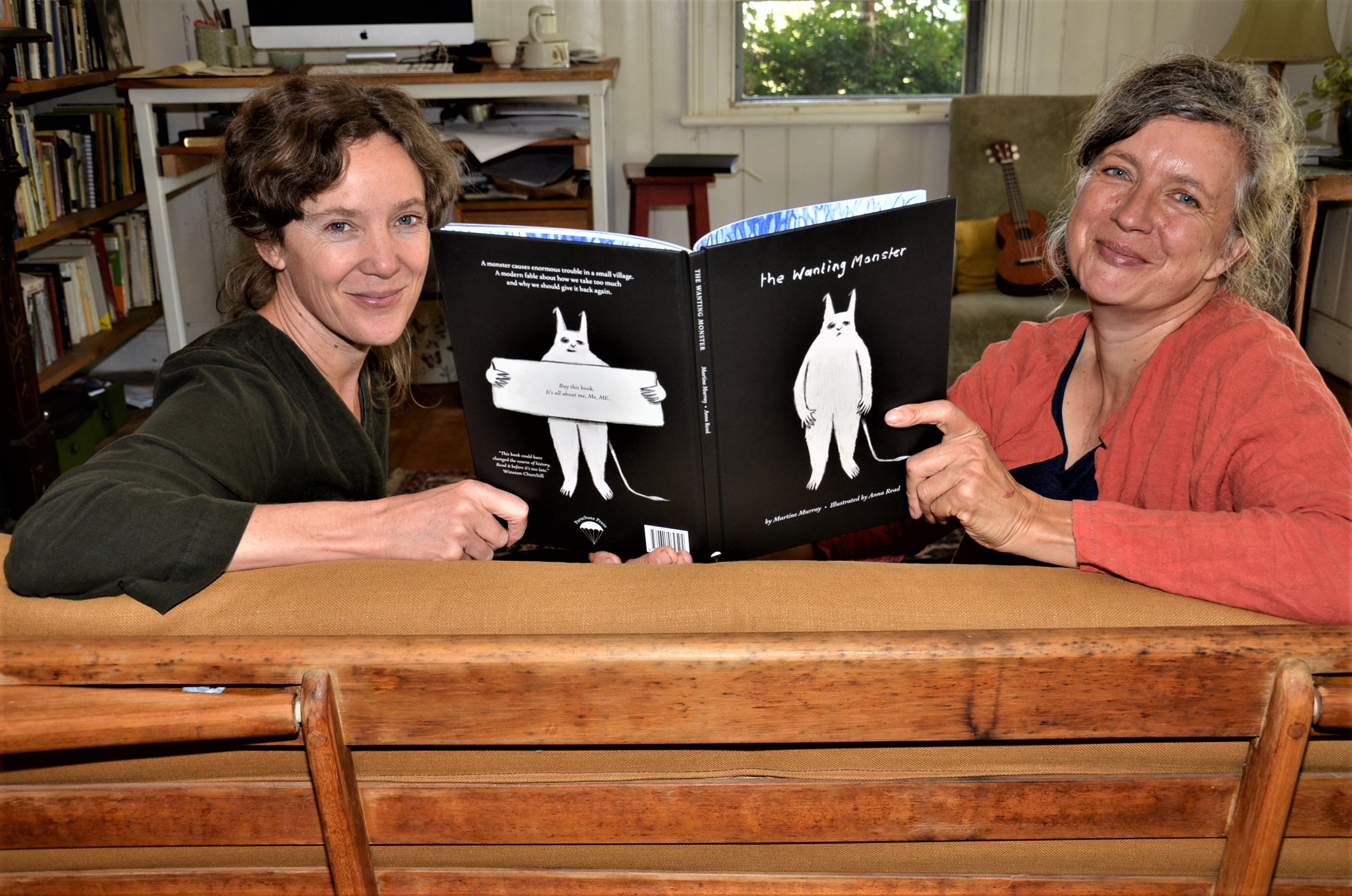 Friends since their days at the Victorian College of the Arts, Martine Murray and Anna Read are now launching a not-for-profit publishing cooperative in Castlemaine.
As the two local creatives launch Parachute Press during the Castlemaine Fringe Festival, they'll also be celebrating the publication of their very first book hot off the press.
The Wanting Monster was crowd-funded and is a true collaboration between the two, with Martine writing the text and Anna providing the illustrations.
While it's a children's book it has a more serious allegorical side that provides plenty of food for thought for adult readers as well.
"The Wanting Monster alludes to that voice within us that makes us feel we want more than we need," says Martine who already has many children's book titles to her name.
"He's a tiny incarnation of greed. It's a fable."
"We're both pretty enamoured with children's books," Anna says.
"We've got another one coming out after this called The Owl That Got Left Behind."
As with the first work, published by the new Parachute Press, their second is another collaboration with Martine providing the words and Anna the illustrations.
And, as with the first, there's something there for both children and adults.
"The best children's books use elegant simplicity to get at something quite complex," Martine says.
All are being welcomed to attend the launch of Parachute Press and The Wanting Monster – replete with locally produced wines, beers and nibbles – when it happens 5pm, Friday March 26 at Studio Su ceramics space at The Mill.
Martine says the upcoming launch will feature a live reading of The Wanting Monster by local performer Sam Bews.