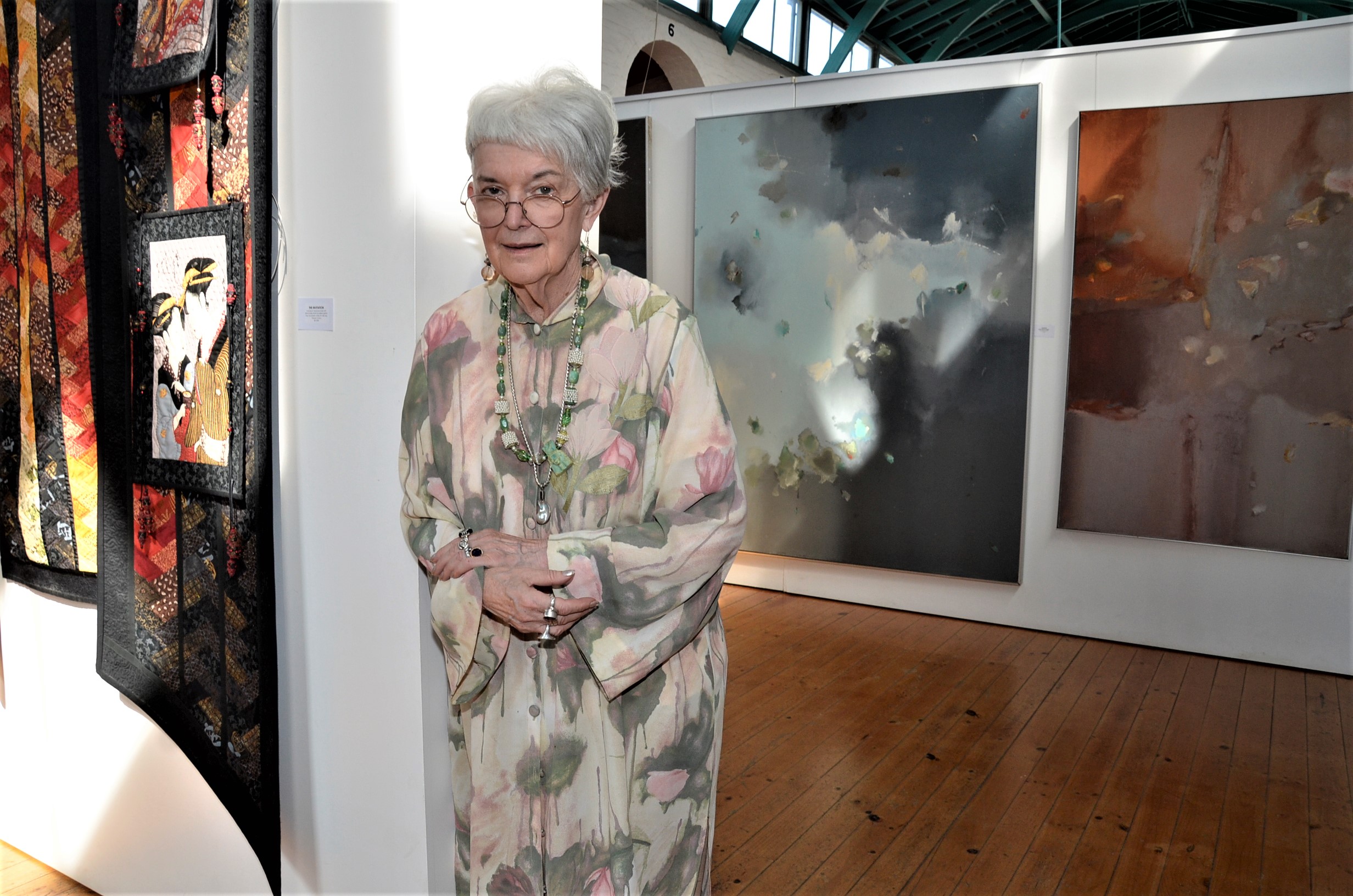 The huge diversity of work in Beverley Downie's new exhibition spotlights a prodigious talent.
For this acclaimed local artist, her new exhibition at Castlemaine's Market Building is a bitter-sweet celebration that comes as she shoulders a diagnosis of Alzheimer's disease.
"Both my father and mother had Alzheimer's but my father lived to 102 and when he was 80 he taught himself to do leadlight," says Downie whose remarkable career as a painter, art teacher, gallery director, costume designer, printmaker, quilter, textile artist and musician spans five decades.
"I suppose I'm pragmatic about it," she says.
"Most people don't know that life is going to wind up. But I have a fair idea. This is a celebration. It's what I've done with my life."
There is clearly much to celebrate.
Well acknowledged also for her capacity as an opera singer, Downie has exhibited extensively throughout Australia and overseas, picking up numerous prestigious art awards and accolades along the way.
Her work has shown at Sydney Opera House Exhibit Hall, Moebler International, Tasmanian Visual Arts Travelling Exhibition, Holdsworth Gallery Sydney and Piaf Gallery Hawthorn.
Two influential years spent in Florence, Italy, saw her graduate from the Rosary Graduate School of Fine Arts, successfully completing a Master of Arts.
There's been two decades spent teaching art and music, working at Genazzano FCJ College, Wesley College, Camberwell GGS and Castlemaine Secondary College, while Downie's musical talents have also seen her instrumental in establishing the Goldfields Opera Company.
Featuring more than 200 of her original works, the new exhibition that launched on Friday represents the significant diversity of Downie's creative oeuvre spanning multiple genre, media and scale.
"It's been rewarding, difficult too," the artist shares.
"It's been a challenge but people have been wonderfully helpful."
Beverley Downie – a celebration of 50 years continues through to May 9 offering a rare opportunity to view and purchase fine examples of this considerable talent's work.