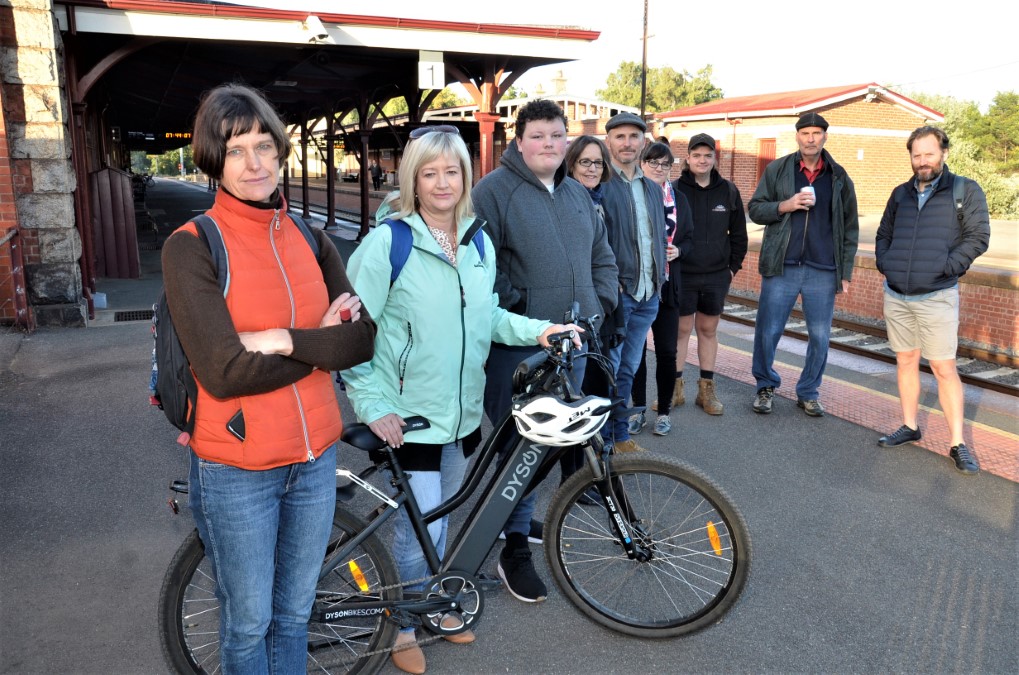 Fed up Castlemaine commuters have slammed the early morning passenger train service to Bendigo as totally unreliable and are demanding answers from the state government and V/Line.
Workers, students, apprentices and those unable to drive themselves are among many locals who say the 7.54am train service from Castlemaine is supposed to get them to Bendigo by 8.20am but too often fails.
Mary Thorpe says she's noticed a deterioration in reliability in recent times and is among many who have contacted transport minister Ben Carroll and Bendigo West MP Maree Edwards, demanding the issue be addressed.
"Now they can cancel the train without prior warning if the next service is within the next hour but our next service to Bendigo arrives at 8.58am, which is too late to get to work on time," Ms Thorpe says.
"I've been catching this service for 12 years and it's got worse."
Angry local commuters say the 7.54am service is usually "packed out" with commuters reliant on it as the only service to get them to work or study by 9am weekdays.
But its unreliability, including frequent unanticipated delays, was illustrated last Monday when it was cancelled with "about one minute of notification prior" local commuters say.
"We really need another earlier service that arrives in Bendigo at least 30 minutes earlier and it wouldn't have to come all the way from Melbourne. It could just come from Kyneton," Castlemaine's Bronwyn Feary says.
"We've all written to the transport minister or our MP and had really unsatisfactory responses."
"Quite often it's only at the last minute that you find out it's running 20 or 40 minutes late," says another Castlemaine commuter Rohan Wightman, a school teacher who relies on the 7.54am service to get him to school in Bendigo on time.
"Often you get to school late and the students who rely on this service are also late. As a teacher that's really poor."
Ms Thorpe says she personally knows of local residents whose disabilities – including legal blindness, narcolepsy, and stroke impacts – mean they can't drive and rely on the early train service to meet work or other commitments in Bendigo.
The Express contacted V/Line for comment and was told that since the new network timetable began on January 31, the 6.25am service from Southern Cross to Bendigo (which becomes the 7.54am from Castlemaine) had been delayed by more than five minutes on 10 occasions and cancelled with replacement coaches in place once.
"The disruptions have been caused by a number of unrelated factors including track faults, train faults, signal faults and delays in the busy section
of track Bendigo line trains share with metropolitan services," V/Line told the Express in a prepared statement.
"V/Line's network planning team will closely monitor this service to see if any improvements can be made."
But local commuters like Castlemaine's Ben Blacket remain unimpressed and say far more needs to be done to address the issue as Victoria moves to slash carbon emissions, and with demand for this already popular morning commuter service only expected to grow following anticipated construction of Bendigo's new GovHub.