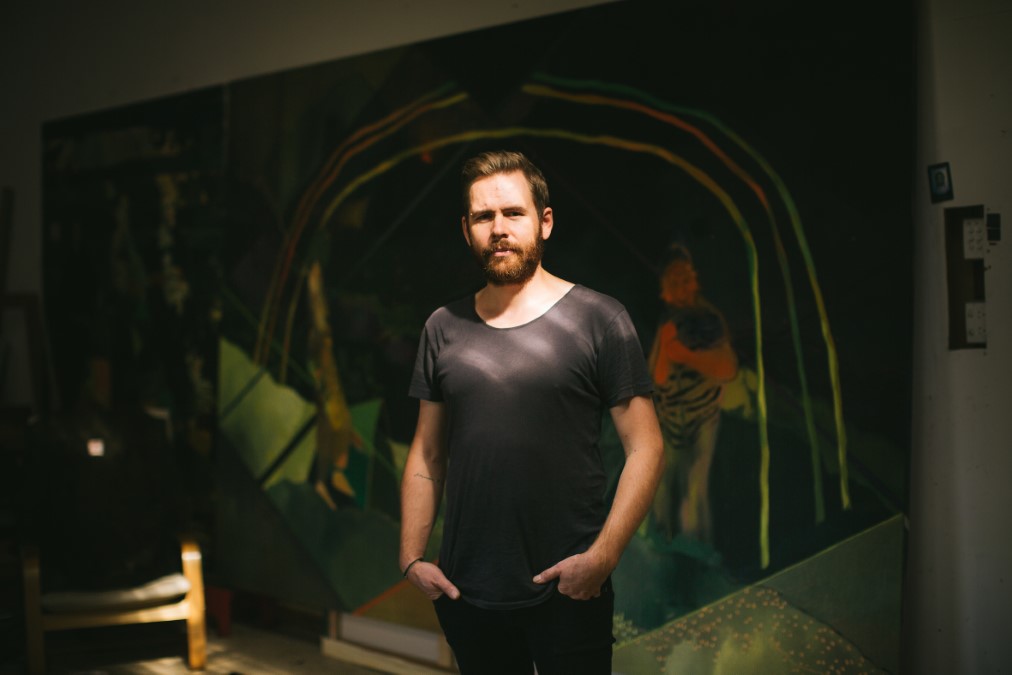 The interesting mix of people who make up the Kyneton community fascinates local artist Adam Lee.
Lee is among 11 artists exploring their creative views of Kyneton in preparation for this year's Kyneton Contemporary Art Triennial in October.
The nine-day event has commissioned the artists to present context-sensitive artwork in a variety of media across multiple sites throughout the town.
Its theme, 'Holding the Circle', represents a consideration of connection between people and holding together to create a safe space for sharing experiences.
Lee will share his personal reflections on Kyneton in works to be presented in the Kyneton Town Hall.
"I've lived in the Macedon Ranges most of my life and have always had a really strong connection with Kyneton through friends," he says.
"I think the community is a really interesting mix because you've got those generational families within Kyneton – farming families that have been there for a long, long time – and then you've got all these artists who've moved there because it's such a beautiful area and it's so much easier to work outside of Melbourne now."
Mid last year during the height of lockdown, Lee began working on five large paintings that will be installed in the town hall, which will be transformed into a very different space.
"I wanted to create a contemplative space," Lee says.
"There's many religious examples, temples, alters etc., but I didn't want it to have a religious connotation, I wanted it to be a space that you enter and become immediately aware of your body and your interaction with that space."
Lee has commissioned the talent of five local crafters who crochet, quilt and loom, and each will create a blanket to accompany the paintings.
"I call them prayer blankets, which function as objects that draw us into another way of seeing the paintings and interacting with them," he says.
"After the experience of last year and the lockdowns, it feels like the world is changing, the ground under our feet is changing, and in order to deal with that tension and make sense of it, I think we're all becoming more aware of the need for stillness and a slowing down.
"I'm interested in how art can function as a conduit for those types of questions."
Locals will get to experience this creative transformation of the Kyneton Town Hall when KCAT2021 takes place from October 9-17.
To find out more about participating artists and the program, visit kynetoncontemporary.com or follow Kyneton Contemporary on Facebook and Instagram.