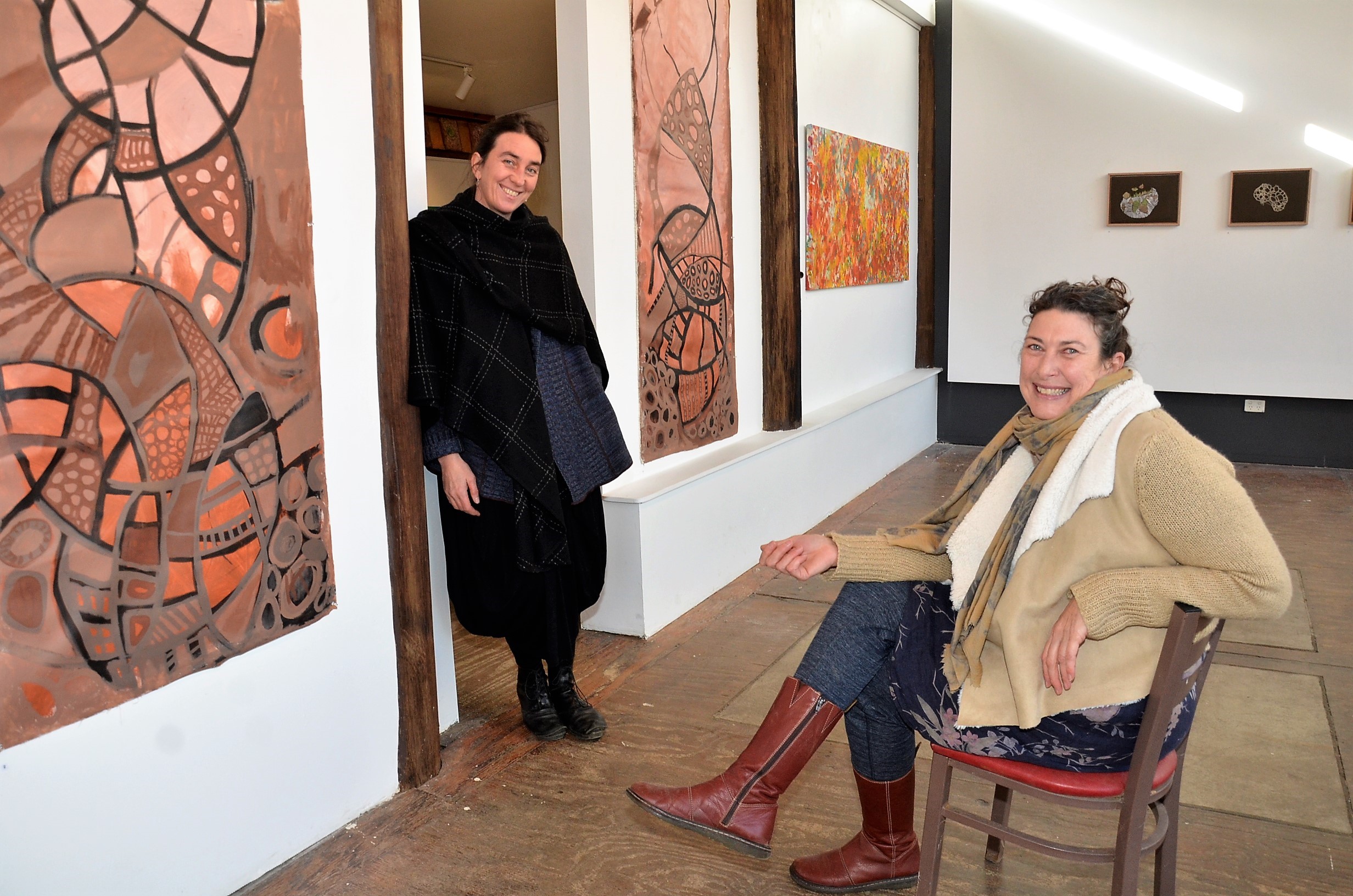 Eve Lamb

Established Castlemaine artists Zoe Amor and Helen Kelly know what it's like to turn a personal passion into a professional practice.
Unfortunately, for many talented artists, it's not always something that comes about easily – or ever.
But now the two accomplished practitioners are teaming together to deliver a new course aimed at helping the artistically inclined turn their talents into professional practice, and, if they choose, also into an income stream.
Set to begin this Thursday, the new Intro to Professional Practice in the Arts course is among the new semester of course offerings being delivered through Castlemaine Community House.
"We're both excited about it," says Helen.
"Zoe and I have so much to offer and we're doing it jointly so people are going to get a big bang for their buck."
Running through to mid-September, the new course includes a focus on preparation for exhibition, marketing, promotion and sales of artworks, and expanding waged and self-employment opportunities.
"It's the first time we've run it and it's also been at the request of many people," says Zoe.
Zoe says the course will delve into many aspects of professional practice including event management, collaboration, grant writing, gallery and studio arrangements, marketing and business skills.
The new offering complements the already popular Art Pathways course offered through the community house, and will also culminate in the creation of an event, such as exhibition, affording students a chance to showcase their own work.
Both Helen and Zoe currently have their own work on public display in exhibitions with Helen's multimedia work showcased in Beneath Our Feet now showing at Castlemaine's Lot 19 gallery.
"It's very much concerned with the world of soil, the soil microbiome and the fungal connections under our feet that mimic the connections between us all above the ground," says Helen of Beneath Our Feet, which is a collaboration with artists Paul Fletcher and Liz Evans.
It runs through to July 31 and Helen says all are welcome to get along to a closing event set for Saturday July 30 from 2-4pm.
Zoe's work is currently showing through to the end of July as part of the Gothic to Sublime exhibition at Maldon's Cascade gallery.