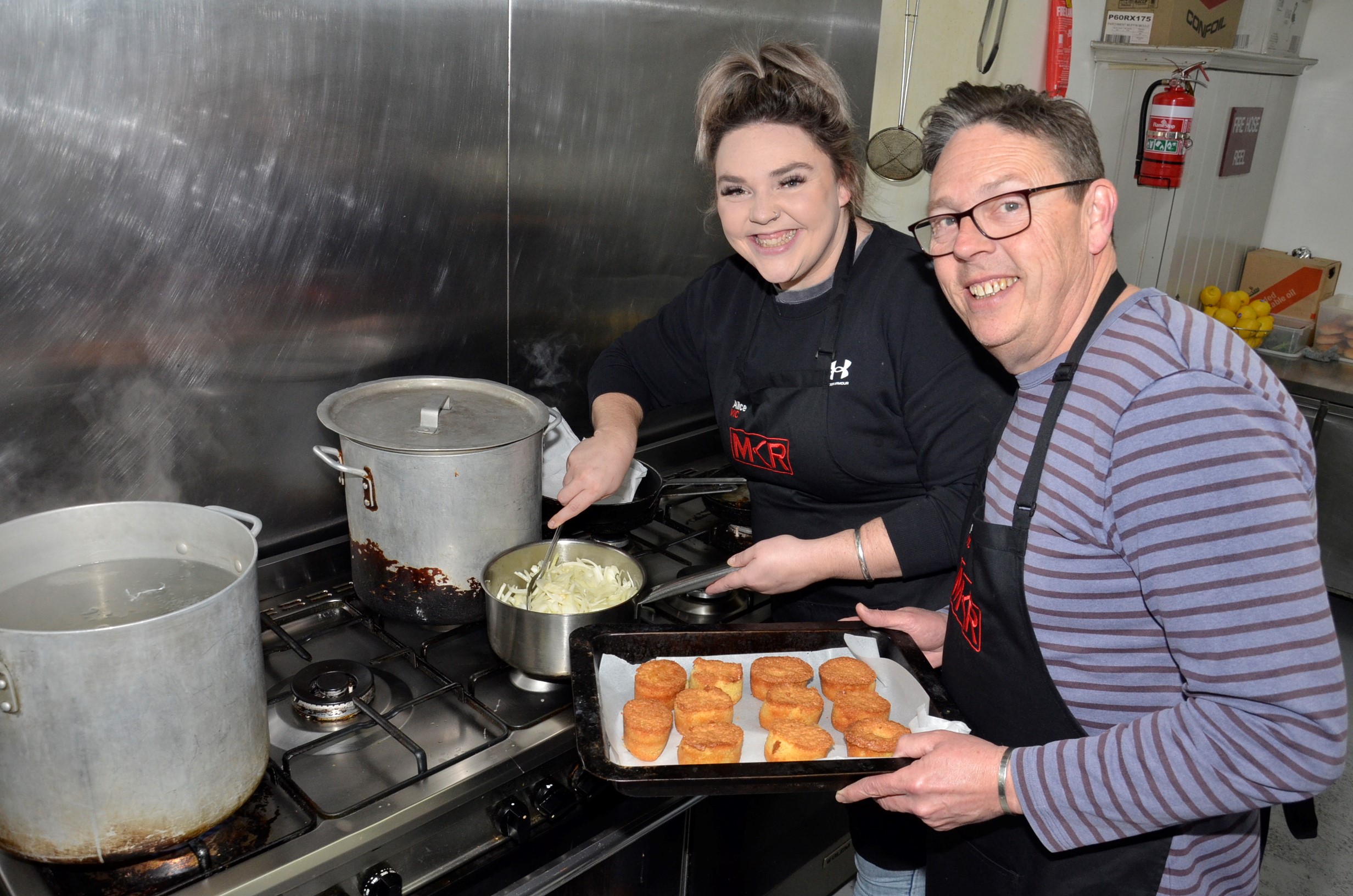 Eve Lamb
It's not the best-kept secret around town that Castlemaine father and daughter, Peter and Alice Bottomley, are soon to appear as contestants on the new TV season of My Kitchen Rules.
The two are no strangers to keeping their cool when the temperature soars in the kitchen as the family owns and operates popular Castlemaine cafe, Run Rabbit Run, where Alice is head cook.
Ahead of the new MKR season's start this Sunday August 7, Alice shared a few insights into how their selection from among countless hundreds of applicants came about.
"It was a bit of a joke actually," said the local cook whose talents in the kitchen have already won her many local fans.
"I had only part-completed an application on my phone, but it obviously got through anyway because then I got an email from the producers asking if I'd like to finish completing the application.
"I said 'hey dad, I've filled in this application for MKR … do you want to do it?'"
Peter, who describes himself as "just a home cook", admitted he was a little shocked at first, but soon digested the implications.
"I thought 'Oh God, what's she done?' he chuckled.
Alice said it was back in January that she filled in the application.
Filming of their participation in the popular Seven network series began on May 1 and finished June 24.
"We've had two or three months of living in this surreal bubble," Peter said.
"To come back to real life has taken a bit of adjustment. It was a bit nerve-racking to start with but it was just great fun.
"The executive producer said 'the sooner you give yourself over to the process the more you'll enjoy it'. And he was spot on."
Alice agreed that while the process of being part of the show was pretty intense and involved plenty of long hours, it was a great experience.
"It was great. It was hard though, and it's not just a cooking show either. I'd say about 80 per cent of it is about being able to cope with other people and pressure," she said.
"We had really good people in our group, which made it a lot easier."
Peter said one of the big highlights was meeting "culinary goddess" Nigella Lawson and her fellow MKR co-host and judge, Manu Feildel.
"The judges were just delightful," he said.
Filming for the series with Peter and Alice took place at the Bottomley family home in Chewton.
Now many 'Maine residents are hungry to know how Peter and Alice fared.
However, they're not about to spill the beans on that.
"You'll just have to watch it," Peter said.