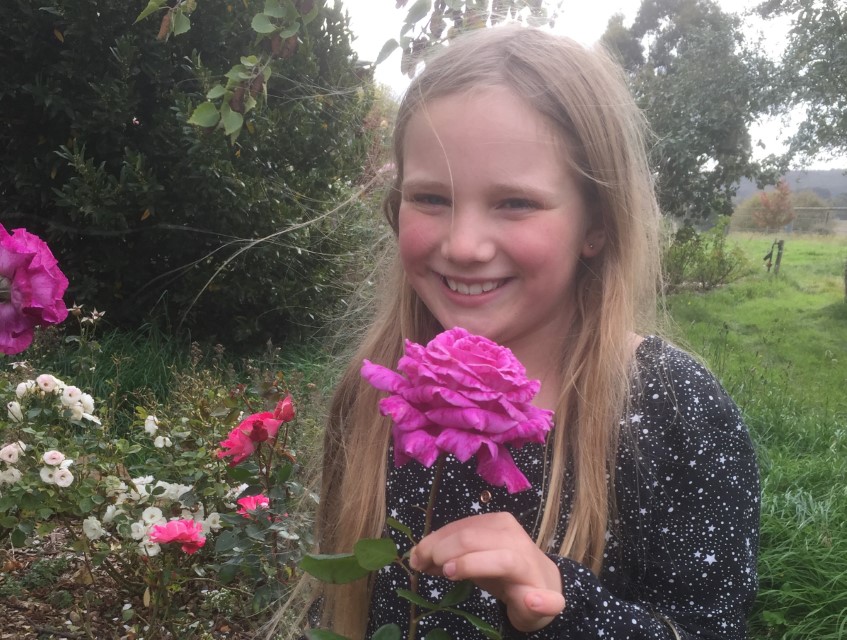 A Macedon Ranges flower show has been the seed of inspiration for young green-thumb Bethany Thompson.
The nine-year-old scooped prizes in both senior and junior sections of this year's Mount Macedon Autumn Flower Show and dreams to open her own market garden and café.
The Newham youngster impressed judges to win Grand Champion Rose for her stunning Nahema, as well as Best Exhibit in Show and Best Children's Exhibit.
A regular entrant for the past four years along with her siblings, Bethany has taken inspiration from the displays and creative categories in the show, says her mother Jo.
"The children get so much inspiration from what they see. It has really been from there that Bethany's interest grew," Jo says.
"We used to grow pumpkins but now a big section of our garden is taken up by plants chosen for their shape or colour to design. We order seeds based on their potential for the show."
Bethany has her own garden to care for at home, which she has filled with roses, snapdragons, pansies, jolly jump-ups and strawberries.
She says she prefers an ordered, neat garden, "unlike bulbs that pop up everywhere".
"She works really hard in her garden, weeding and pruning, and she chooses to spend her pocket money on plants," Jo says.
"Her siblings love entering the show but Bethany's interest in gardening is ongoing."
Bethany's family, two grandmothers and great-grandmother all share a love of gardening and have helped to grow her interest. One also shares a special interest in roses.