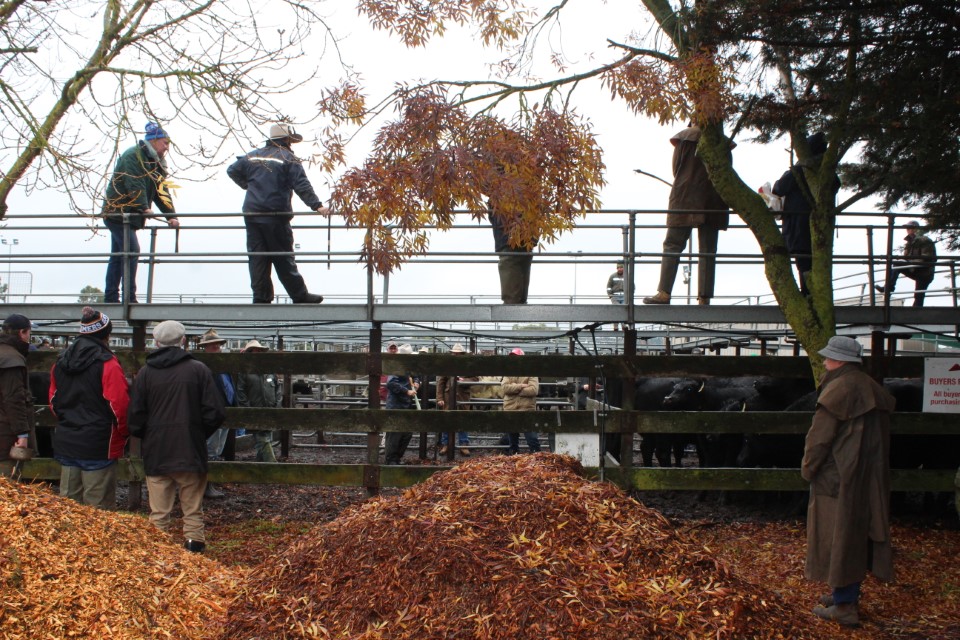 A major cost blowout for Kyneton Saleyards upgrades has put pressure on Macedon Ranges Council to find additional funds to complete the project.
A feasibility study of the two-stage plan for modernisation and compliance requirements projected a cost at more than $1 million, with an estimated payback period of 17-18 years, but stage one alone has proven to be beyond that.
Stage one included upgrades to animal pens, animal delivery facilities and truck wash but following design investigations and tendering, was costed at $2,198,980, excluding the truck wash roof, with a payback period of about 41 years.
Remaining stage two works involve improvements to buildings facilities and vehicle movement at the site.
Macedon Ranges Council's director of assets and operations Shane Walden said council officers had explored options to reduce the expenditure.
"Officers attempted to descope the original design complexity and the materials of the original design but this had no significant impact effect on the overall cost," he said.
Mr Walden said the saleyards were identified as a key asset for users in the 2016 Kyneton Saleyards plan as one of the main sales outlets for sheep and cattle in the area.
He said there were factors to consider beyond project cost such as sustainability, local sales with reduced miles, social factors and impacts on the township character.
"The social benefits of the facility are important as farming for some is a relatively solitary and isolated vocation and sale days are a good opportunity for broader social interaction," Mr Walden said.
Funding for the project was based on a 50-50 investment of $875,000 each by Macedon Ranges Shire Council and the federal government through the Building Better Regions Fund.
The BBR funding is tied to the completion of the original stage one works before December 31 and there is no indication of further BBR funding at this stage.
Council officers recommended a phased approach to deliver the works identified in the plan, beginning with urgent safety and mandatory environmental improvements to the facility.
Funding for this work will be allocated in the 2019/20 budget, redirected from the saleyards works that will cease, as unanimously voted at council's special meeting on May 1.
Council also directed that funding opportunities from alternative sources be sought to assist in offsetting the cost to council; and that a further review be undertaken of the works planned, to be discussed in June.