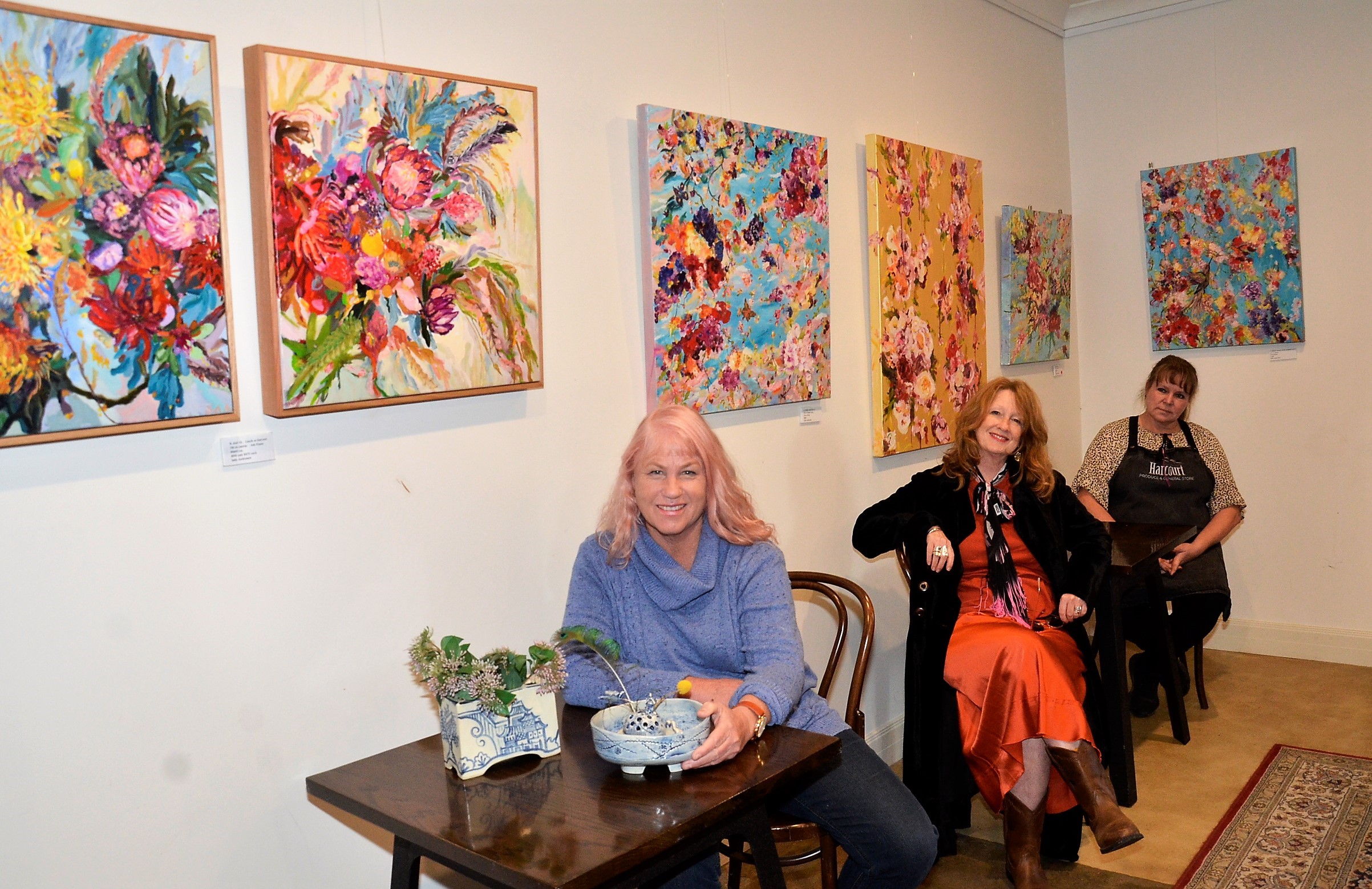 Eve Lamb
Bright and bold, the latest exhibition to adorn the walls at Harcourt Produce and General Store is an instant mood boost.

Contemporary Chinoiserie features works by two local artists, Kerry Punton from Eastville near Maldon and Walmer's Sally Andressen.

For those wondering, chinoiserie is loosely defined as being a 17th and 18th century western style of interior or garden design representing fanciful European interpretations of Chinese and other Asian art styles.

It's been traditionally applied to furniture, ceramics and textiles as well as to outdoor garden design.

"I love working with colour," Sally said when the Express stopped by to check out the works in Contemporary Chinoiserie earlier this week.

"I've use oil on linen or canvas in this exhibition."

Sally studied painting at Montsalvat and New York Studio School, and says that her work here represents an emotional response to her former life in Paris.

Kerry's work on show in Contemporary Chinoiserie includes both ceramics and acrylic-on-canvas paintings.

She originally trained as a ceramic artist at La Trobe, Bendigo, and began to paint on canvas nine years ago, following three decades of practical experience in painting the ceramic surface.

In this new exhibition, she's been inspired by exploring blue and white ceramics and the elements of the traditional Willow ceramics patterning.

As with her co-exhibitor's paintings, Kerry's work is bold and bright with floral and botanical subjects the recurring theme.

"It's running right through to June 1 and it's been very popular," venue owner Annette Larsen says of Contemporary Chinoiserie.

"Everybody who sees it loves it."