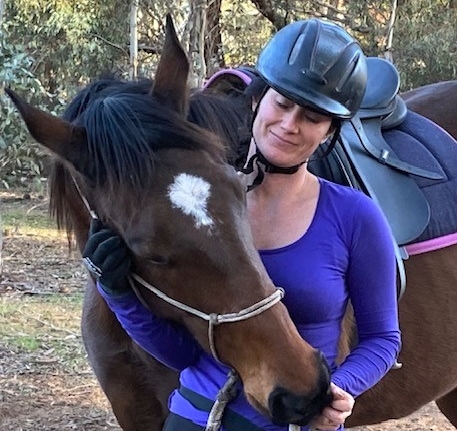 Chewton's Julia Murray is encouraging all local horse owners to trot along to a special free equine safety session happening on Saturday near Ballarat.

The local horse lover and member of Project Hope Horse Welfare Victoria says the free 'Safety awareness training around horses Presentation' will be presented by equine veterinarian Dr Lesley Hawson and is a great opportunity for all horse and pony owners in central Victoria.

"It's being presented by Project Hope Horse Welfare Victoria which is a volunteer-run, not-for-profit, state-wide
horse rescue, rehabilitation and rehoming organisation," the Chewton local says.

"Education and advocacy are part of our work, which has been dedicated to improving horses' lives for nearly 50 years."

Julia says next Saturday's free session will be a great chance to join horse specialist Dr Hawson for a unique take on being safe around horses.

"It's a chance to learn about the latest thinking in psychology and safety science, including first responder training, to give you the tools to be safer around your horse," she says.

"This training encompasses far more than 'bites one end, kicks the other, and is dangerous in the middle' and can be applied in all horse-related situations."

The event happens 2pm Saturday, June 18 at the Woady Yaloak Equestrian Centre, aka Smythesdale Pony Club, Lords Road, Smythesdale (near Ballarat).