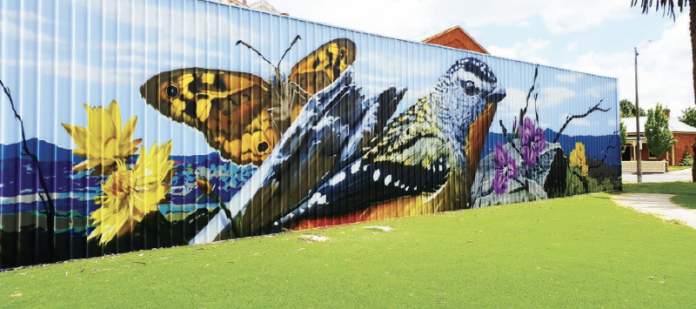 Local knowledge (1 point)
1. How many awards has Macedon Ranges Shire Council's storm recovery facility received since opening?
2. In which Mount Alexander town is Shades of Gray located?
3. Artist Jimmy Dvate is behind a Kyneton mural (pictured) located on which street?
4. Isabella Bates is one of the youngest torchbearers in the 2023 Legacy Centenary Torch Relay. How old is she?
(3 points)
5. How many years does the Maldon Folk Festival celebrate in 2023?
General knowledge (1 point)
6. Chandler Bing is a character from which US sitcom?
7. What colour is the fur of Sesame Street character Oscar the Grouch?
8. The sarcastic fringehead is what type of creature of the following: beetle, fish, monkey, wasp or bird?
9. Who penned the 1959 novel The Haunting of Hill House?
(3 points)
10. What is the name of the starring character played by Jack Nicolson in the 1980s film The Shining?
…..
Solutions: