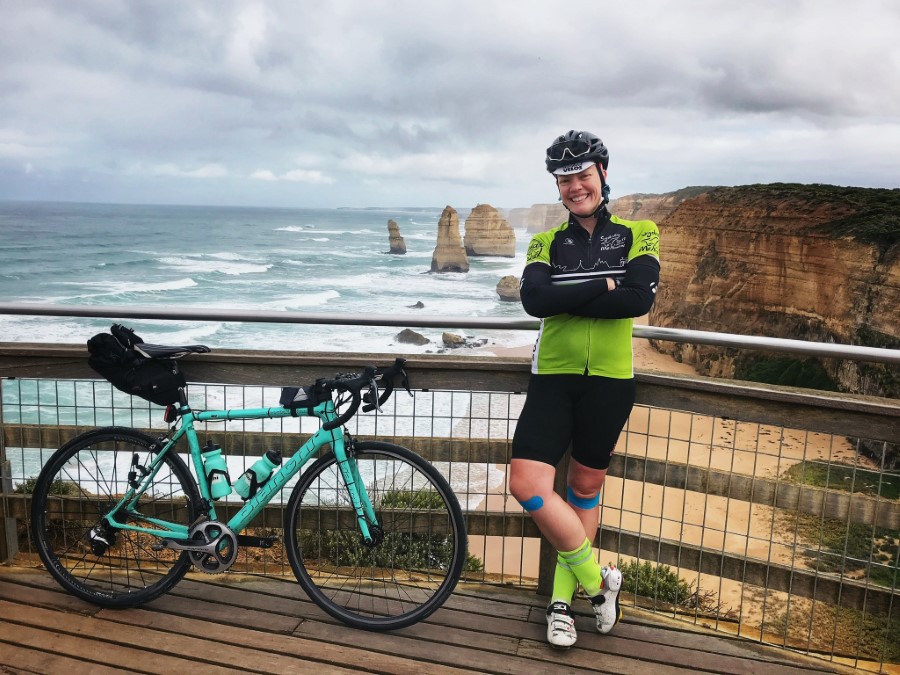 Woodend's Tiffany Winchester is in France right now with her family preparing for one of the world's most famous cycling endurance events, the 1200 kilometre Paris-Brest-Paris.
It's an impressive undertaking for someone who took to bike riding for exercise only three years ago after a foot injury prevented her from running.
The PBP, as it is commonly known, is run every four years and this year Tiffany, along with 85 or so others, will be an official Australian Audax representative.
While the thought of riding all those kilometres might seem totally daunting to the uninitiated, it's not new to Tiffany. There is a long waiting list for registration to take part in the PBP, but Tiffany jumped the queue, as it were, by competing in and finishing the 1200 Sydney to Melbourne in 2017. Going through Canberra and across the Snowy Mountains, it was a tough slog and when Tiffany finished she was, to use her own description, in a somewhat delirious state when someone said to her that she'd just qualified for the PBP.
Feeling totally exhausted Tiffany just said: "I don't know what you're saying to me right now". But months later when she got a call to ask if she would ride it, she knew exactly where she was going.
Riders set off in stages in the PBP. About 7000 are pre-registered and Tiffany will be in the group that heads out of France's capital city on August 18 at 4.30pm Paris time.
She will not have a support crew go with her on the ride but there are official check points along the way. She has her own bike from home to ride and plenty of spare parts. Tiffany said she felt "quietly confident" about riding the PBP in good time. And without a doubt, on her return home to Australia she'll be looking for another 1200 km ride to add to her achievements.