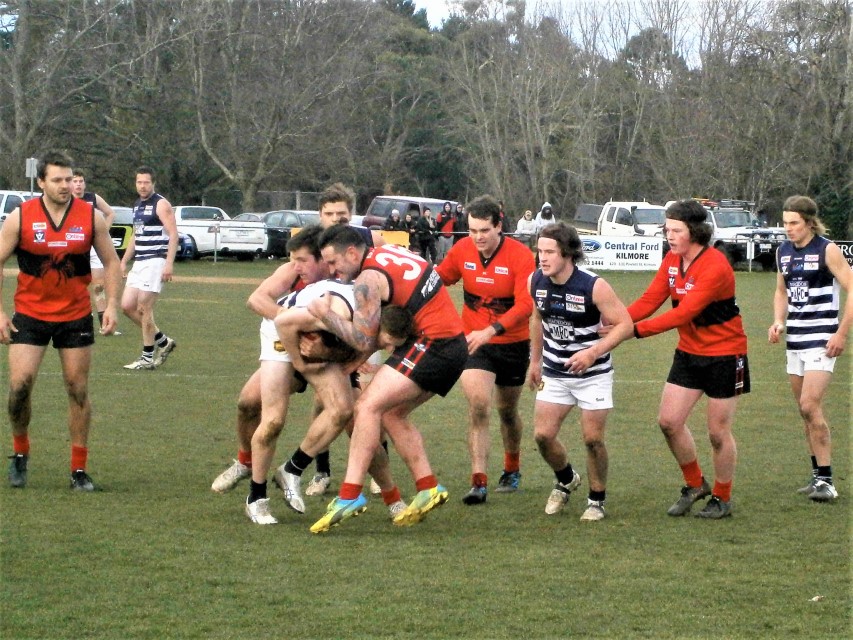 Romsey Football Netball Club is not having a bar of any senior football or netball this season, irrespective of what the Riddell League decides should happen.
"The implications of participating in a season, should one go ahead, are now too high risk in the eyes of Romsey Football Netball Club," president Eden Jedwab stated last week.
The Redbacks' withdrawal from senior football and netball in 2020 is likely to add to pressure on other clubs to follow suit if the league does not come up with a firm decision, one way or another, with time running out and COVID-19 pandemic fears growing in the light of a growing number of positive tests in the metropolitan area in the past week.
The RDFNL has consistently stated it is waiting for advice from AFL Victoria and the state government before a decision can be made on whether a limited season can occur. The league has made it conditional that for any competitive matches to occur, spectators must be allowed to attend and future viability of clubs cannot be put at risk.
Romsey's absence means only nine clubs remain in 2020, with Broadford having departed from the RDFNL after participating last season. "Everyone around the club seems to be behind what we have done," Romsey club secretary Joanne Carroll said yesterday.
The Redbacks' executive committee has met and discussed various options surrounding the 2020 season several times over the last few months and weeks.
"We are extremely grateful for the support and patience our members and community have shown throughout this time," Jedwab said.
It was emphasised that following on from players' thoughts provided in the previous week, and the current COVID-19 circumstances, all avenues were carefully considered.
With the utmost best interest of players, members, members, volunteers and communities health and safety, the club reluctantly – however realistically – decided to withdraw from the 2020 season.
The Redbacks wish everyone health in every aspect, and look forward to a healthy, safe, enjoyable and competitive season in 2021.
Romsey's withdrawal from senior football and netball last week was followed by the neighbouring Maryborough Castlemaine FNL cancelling all activities for 2020.