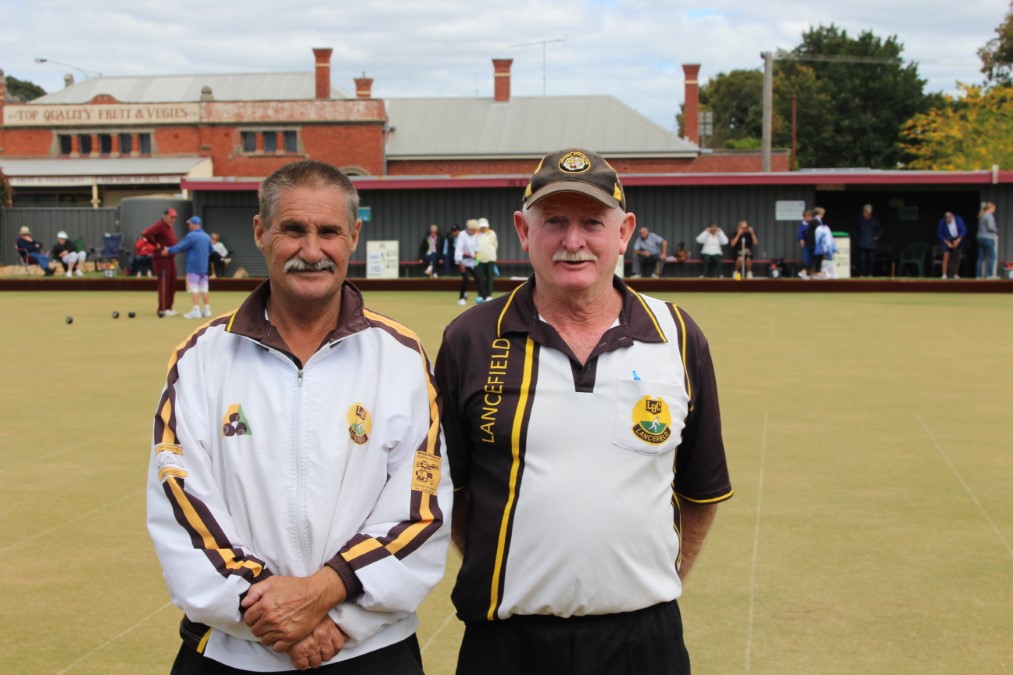 Consistent rain on Saturday afternoon played havoc with Central Highlands pennant bowls preliminary finals.
The wash-up from three matches that were curtailed through rain is that they will all continue this Saturday, with two of the three grand finals being on this Sunday. The division two grand final will be on Saturday afternoon at Kyneton.
The rain that was forecast and duly arrived created all sorts of headaches for the CHBD hierarchy trying to juggle how to complete the preliminary finals and stage the grand finals with competing club interests at stake.
Almost an impossible situation to keep everyone completely happy, and the outcome has seemingly become a talking point in some quarters.
Now it's a case of getting on with proceedings, and wishing grand final participants all the best.
In the past, Sunday grand finals in the CHBD have attracted large crowds of spectators.
Aware that rain was imminent, CHBD secretary Ian Guymer sent a message to all clubs at 10.03am on Saturday morning.
This stated: "Should today's games be washed out then they will be replayed next Saturday, March 20, with Grand Finals held Saturday after, March 27".
The rain arrived and subsequently there was serious reconsideration, with the final outcome thus:
This Saturday: Division one: The preliminary final between Kyneton and Kyneton Golf restarts at Lancefield at 1.30pm. At present, 21 ends remain to be played, with Kyneton in the box seat leading by 20 shots. Lancefield awaits the winner in the grand final.
The division two preliminary final restarts between Kyneton Golf and Romsey at 10.15am at Kyneton, with one shot the difference and plenty of ends remaining. Trentham will then play the winner in the division two grand final at 1.30pm.
The division three preliminary final between Woodend and Gisborne restarts at 9.45am.
This Sunday: Division one grand final involving Lancefield (second semi-final winner) and either Kyneton or Kyneton Golf – venue either Kyneton or Kyneton Golf depending on the preliminary final outcome with roll-up at 1.15pm. The division three grand final involving Trentham and the winner of the restarted preliminary final will be at the same venue as division one.
Regional play-offs in individual events took place at Kyneton on Sunday, with Lancefield's Gary Dickenson and Michael Linehan winning the Over 60s pairs title, and Sue Holmes and Louise Ball going down by two shots in the women's Over 60s.
Trentham supporters will be able to see two grand finals with their teams involved this weekend – one on Saturday and one on Sunday.
Lancefield club president Sue Holmes has called on club members and supporters to turn out in force and support their team on Sunday, with the Tigers keen to make amends for last season's division one grand final loss against Kyneton.
It's certainly been an interesting season, with just six teams in the top division.
Next season Kilmore and Broadford clubs will join Central Highlands — these two clubs meet in the Central Association's division one grand final at Kilmore this Saturday.
Kilmore beat Broadford by 12 shots in the second semi-final, and Broadford thrashed Wallan 80 shots to 50 in the preliminary final.